Small business the world over have always had a hard time staying alive. Let's face it, they're underdogs in a fight against corporations, chain stores and multinationals.  Setting the generalisation aside, things aren't very different on the local front. From the brass ceiling of loans to laws and taxes that do not help them in any way generally, the Nigerian environment has not always been conducive for startups and small businesses.
According to a Facebook post by serial entrepreneur Sheriff Shittu,
Nigerian tech entrepreneurs will not only have to think about paying salaries, but fuelling generators, getting customers, building products, optimising UI/UX, marketing, office rental and on top of that have to confirm if your bank will support international transactions , at what rate and whether the transaction will eventually go through. I have not mentioned being competitive, innovative and changing the world. You don't take bow and arrow to a nuclear war. This is our reality.
Every small business is an individual country of its own.
Things are taking a positive turn in recent times but is still hard nevertheless.  The entrepreneurs that thrive in these climes are resilient and tough as nails.
Considering the intrinsic value startups can add to a growing struggling economy like ours, it is imperative they be given preferences and allowances that allow for ease of operations and a soft landing.
Concessions
With a reduced cash flow, smaller markets that lead to a loss in demand, small businesses and startups are always hit the hardest in any economic squeeze. These lack of cash is harder because most are bootstrapping in one form or the other and still haven't generated enough revenue to be self-sustainable.
An allowance was made for 65,197 pilgrims going on Hajj to get an exchange rate of ₦197  for 1 dollar as against the set ₦380.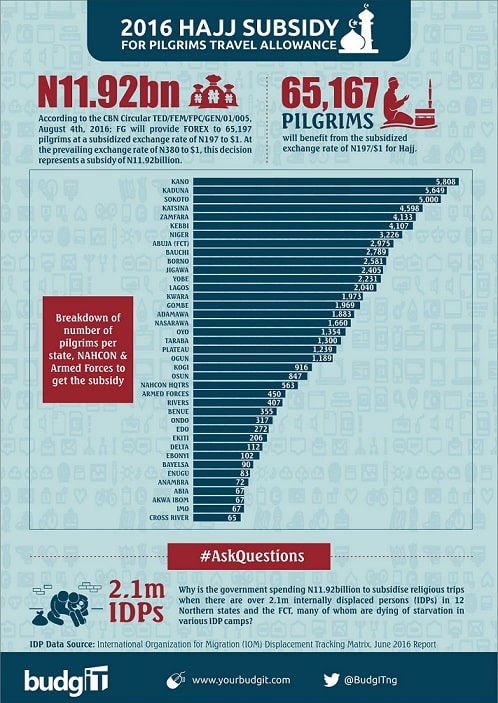 This totalled ₦11.92 billion and as much as I do not have a problem with the religious standpoint of the initiative, it felt very wrong coming at a time when startups in Nigeria were struggling to smuggle Forex up and down like cocaine.
It has been a tough year for businesses and entrepreneurs in Nigeria due to forex issues, inflation and the recession.

— Farouk (@umarimohammed) September 19, 2016
Reports in certain quarters showed that over 50 manufacturing firms had packed up shop for a lack of foreign exchange to get materials that cannot be sourced locally.
These monies should be can be funnelled to startups and small businesses giving them ease of operations. Tech startups especially always have pressing needs for Forex at every giving time to offset bills abroad.
The limitations on credit card usage outside the country should be relaxed for business accounts. All these may sound far-fetched, but under not too favourable conditions, they can serve as incentives for young people to actively contribute to the economy and become employers of labour.
Entrepreneurial Education
Some species of sharks die if they are not constantly on the move;swimming. There's a quote that says entrepreneurs are like sharks, they die when they stop moving forward. Movement in this context is tied in to a constant learning process.
Entrepreneurs are the mainstay of an economy, so imagine combining a proper business education with the right mix of entrepreneurs.
Even though the internet had made it easy to learn  with free and relatively cheap resources, some entrepreneurs are not aware of their existence or simply cannot afford them.
The United States government has an Office of Entrepreneurship Education that caters exclusively to the information and educational needs of entrepreneurs.
The Nigerian government should set up educational programs to enable budding entrepreneurs manage time, money and resources effectively towards maximising output.
Funding
Typically, it is assumed a government does not have a financial role to play in the development of entrepreneurs and startups. But more than 780 state-owned funds in China raised over $338 billion, making them the largest VC in the world.
The Chinese case may have a lot counter arguments as the Chinese ecosystem has not been properly chronicled for a long while for a general lack of data, but one way or the other the yields of the investments are evident on the economy.
In an interview with Techpoint, Dr. Vincent Olatunji the Director General of NITDA said Nigeria was hoping to make the shift to a knowledge based economy. With laudable initiatives, NITDA and other government agencies are already driving the initiative.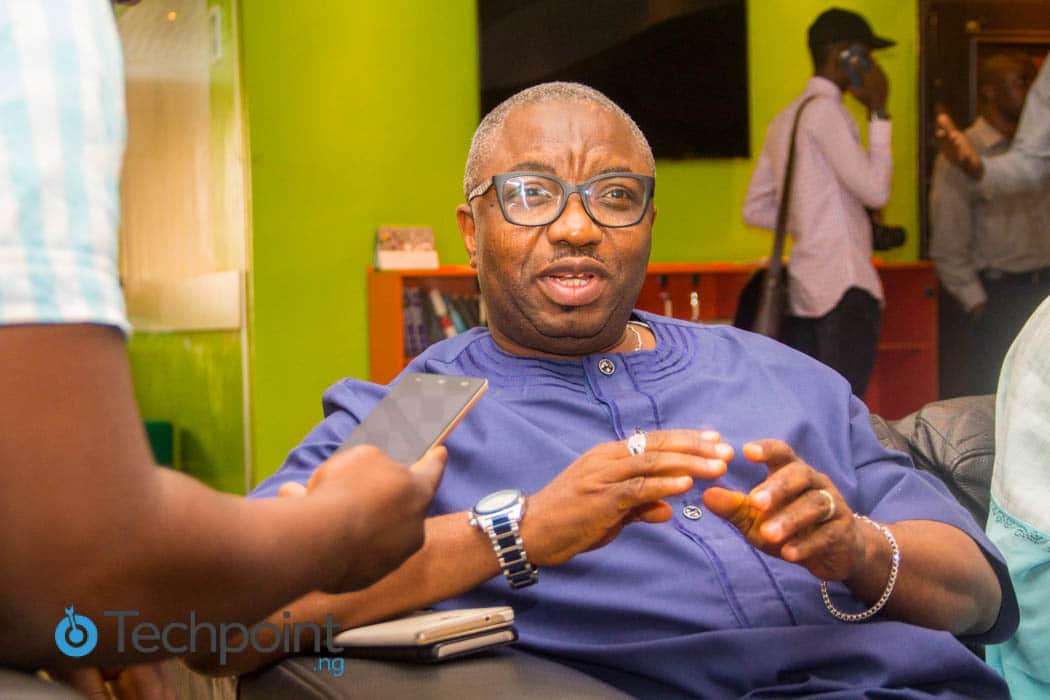 ---
Suggested Read: ICT sector can take Nigeria out of recession — Vincent Olatunji, NITDA DG
---
With ICT already contributing 10.58% to Nigeria's GDP, Dr. Vincent said it is expected to reach 20% in the next 5 years. But with a government-backed fund for startups and entrepreneurs, the Nigerian economy can fully shift from a resource based economy (RBE) to a fully knowledge based economy.
Still using China as a case study, with an economy of over $11 trillion according to the International Monetary Fund (IMF) 's World Economic Outlook Database, their economy has been on an astronomical rise since the government backed VC gamble.
Photo Credit: Nádia Carol via Compfight cc