Smartphones have come a long way since Apple introduced the original iPhone in 2007.
The advent of the iPhone undoubtedly ushered in the age of the modern smartphone. When the Android platform surfaced a year later in 2008, its open-sourced nature set the course for the inevitable commoditization of the smartphone. Nowadays, the barrier to entry is so low that all you need to startup are design references and a reliable network of manufacturers.
A young Nigerian entrepreneur has chosen to take advantage of this very phenomenon  to fulfill his dream of building "Nigeria's top mobile phone product". His name is Chris Ombeh and he is the founder and CEO of Kosmos Innovation International.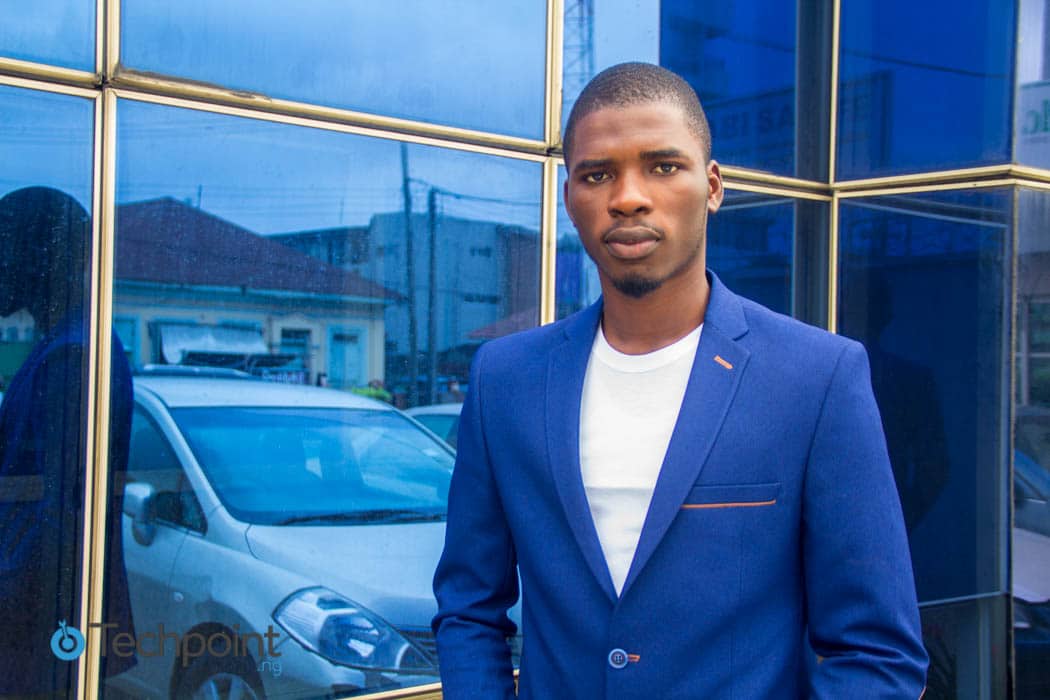 Asides building mobile apps and other related software, his company has also ventured into a new brand of mobile phones they call Kosmos Mobile.
"I have always been fascinated by mobile phone technology", Chris tells me,"for me, this is an opportunity to play an active part in its evolution".
A couple of Google searches after he made his decision to enter the business, Chris began consuming all the material he could find on mobile phone design. Soon enough, he made a trip to China, where he hooked up with the manufacturers who would eventually produce his designs.
So far, Kosmos mobile has built 2 major prototypes, the second of which I had about a week to play around with.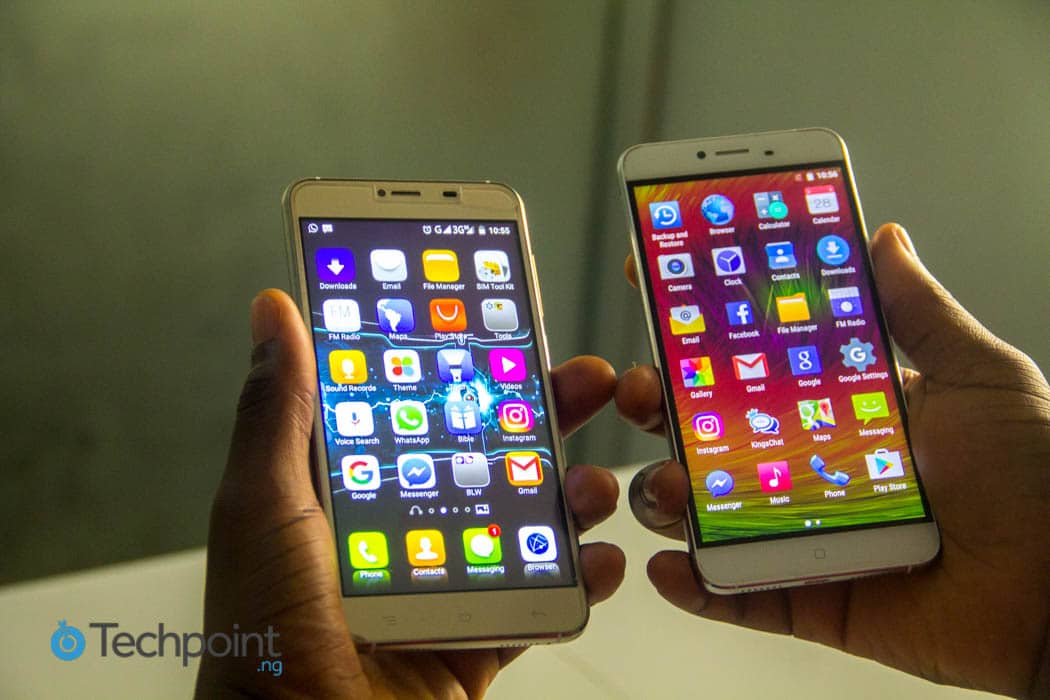 Without getting into too much detail (as it would be unfair to subject a prototype smartphone to a full review) here's a rundown of the key feedback I have for the Kosmos Mobile team.
Hardware and design
The Kosmos Mobile has all the makings of a mid to high range device targeted at emerging markets. At 7.2mm, it is slightly thinner than the iPhone 7 Plus, yet it manages to pack a 5.5 inch FHD 1080p display. I didn't get official figures on the weight but, seeing as it feels reasonably light to handle, I would wager at sub-180g.
As expected, it has Dual SIM (LTE) capability. There's also 3GB RAM, 32GB internal memory (expandable) and an octa-core processor, all powered by a 2600 mAh non-removable battery.
At the back of the device you'll find the 13MP  main camera, powered by SONY. Just below that is the fingerprint sensor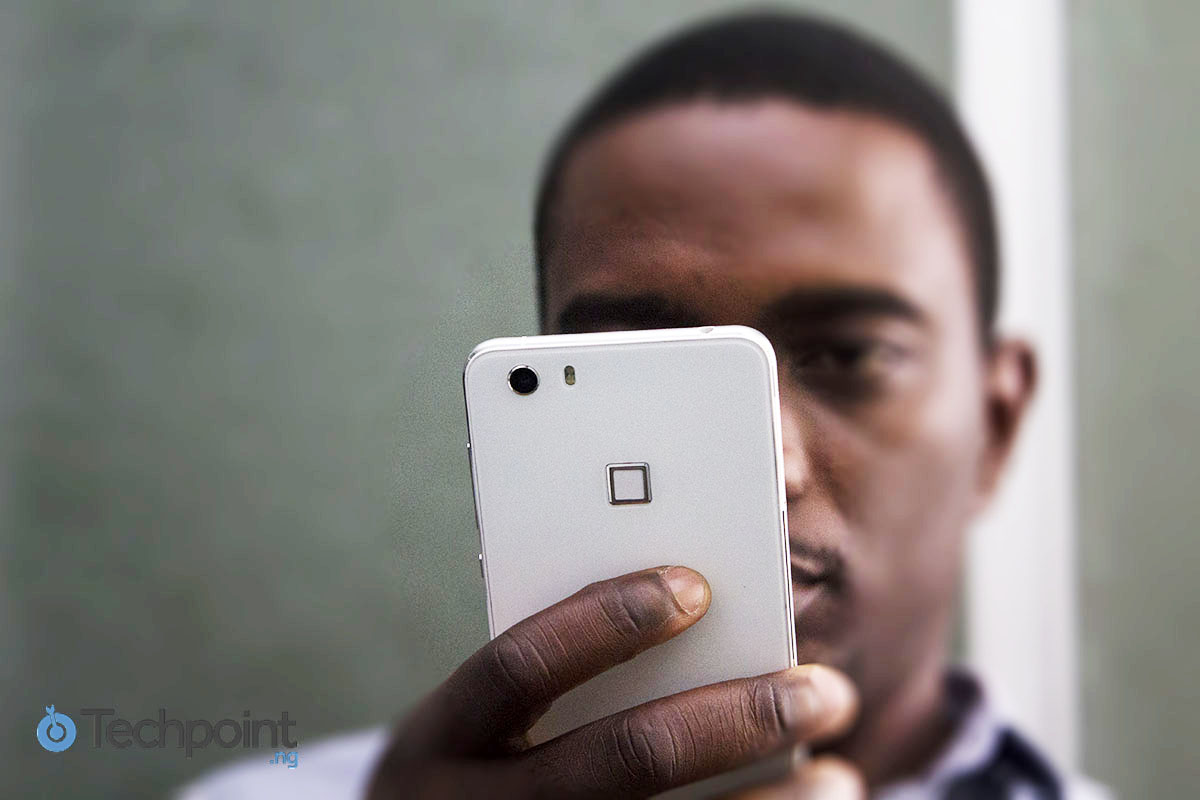 Placing the fingerprint sensor behind, rather than in front, is the more logical option, as it aids one-handed unlocking. However, I feel it was a misguided design choice to make it square-shaped, as opposed to being round. Or maybe it's the pronounced edges, I don't know. Whatever it is has translated into poor contact which leads to many failed attempts to unlock the device. This is one major part of the design that needs to be reviewed. Thankfully, there's a PIN unlock backup.
On all edges of the device are the usual suspects;
The volume rocker and power button (to the right)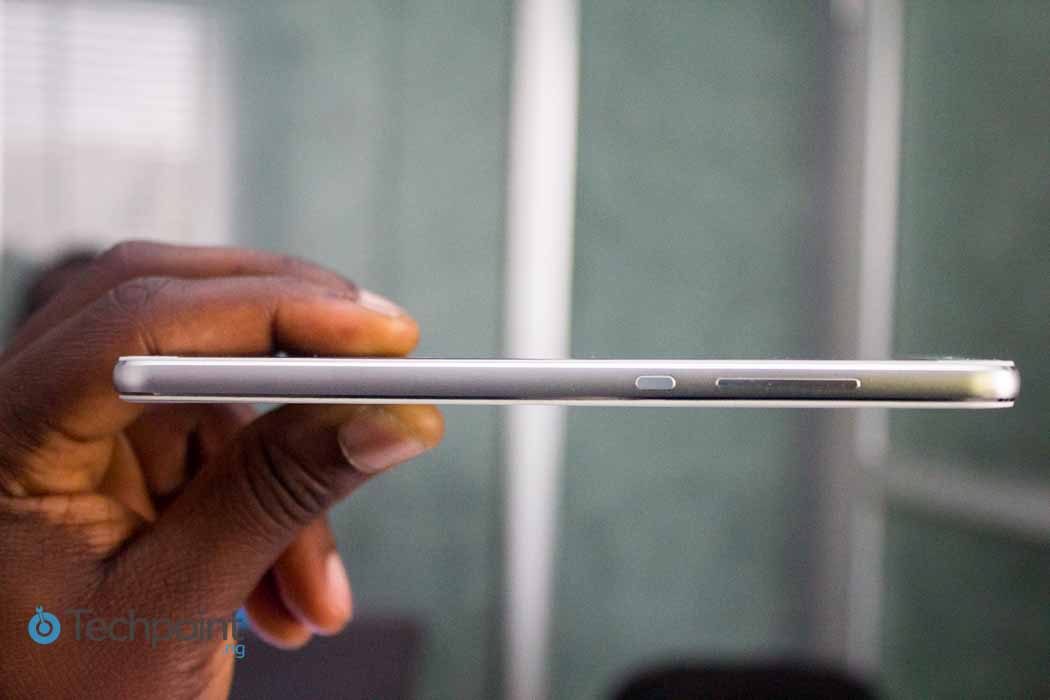 The headphone jack at the top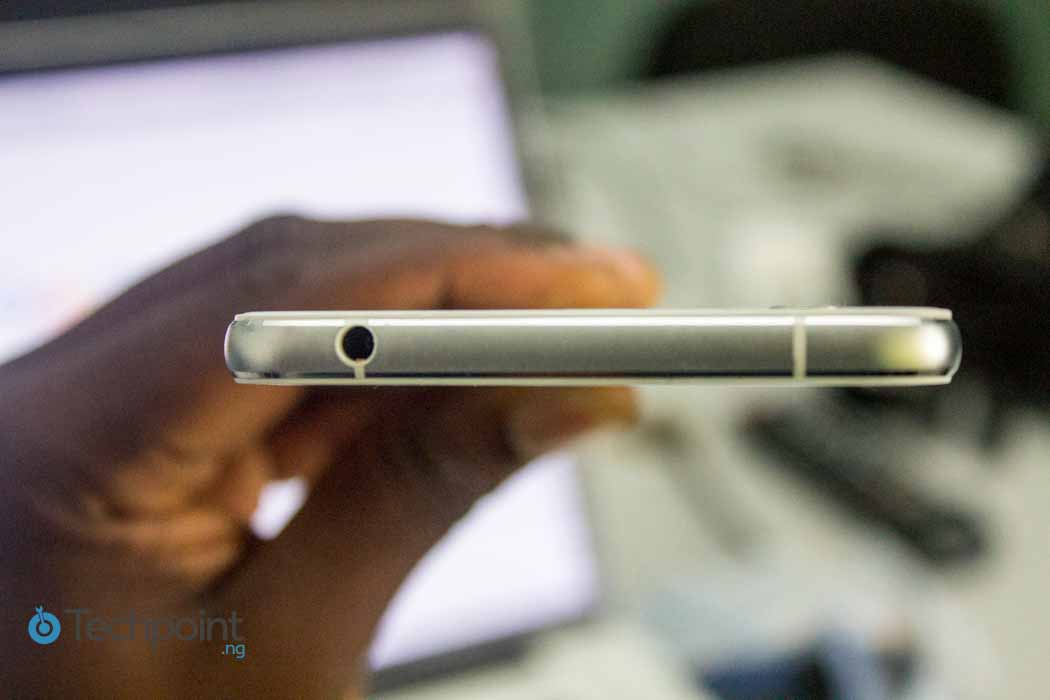 The speakers and charging port at the bottom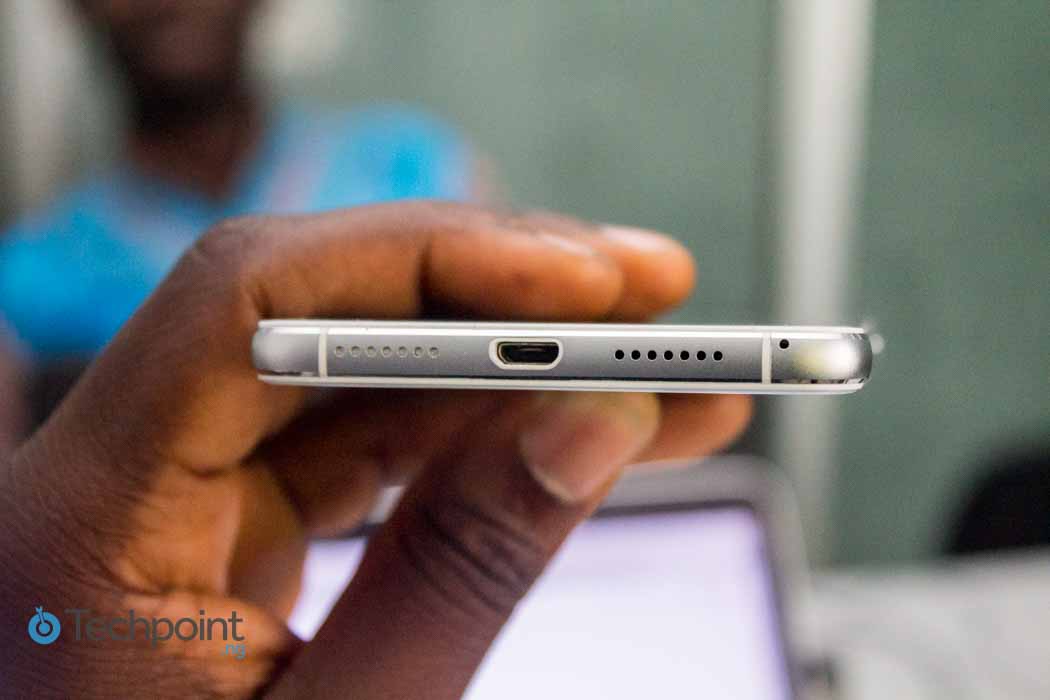 And the SIM tray to the left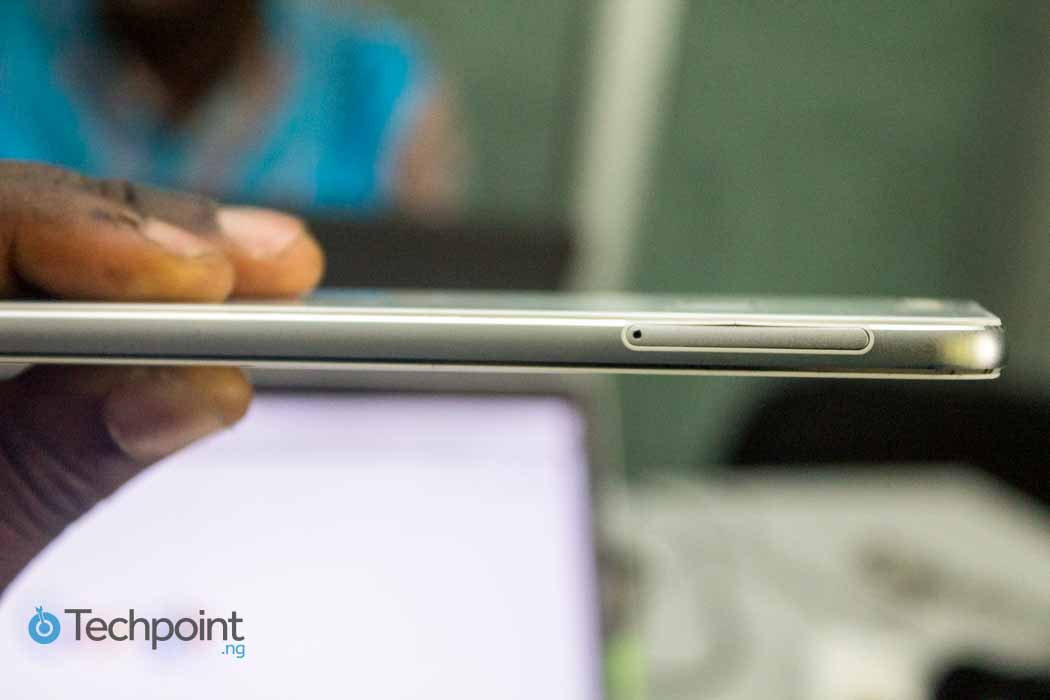 Now, the SIM tray is perhaps the most fascinating thing about Kosmos Mobile for me.
You see, there's a rather annoying trend with most non-removable battery smartphones, where they ship with hybrid SIM trays that limit you to 2 usage scenarios --  you either get to use one SIM and one microSD or two SIMs and no microSD. So you literally can't eat your cake and have it. The original Infinix Zero and Infinix Zero 2 are the only phones I know that addressed this by including SIM trays on either side.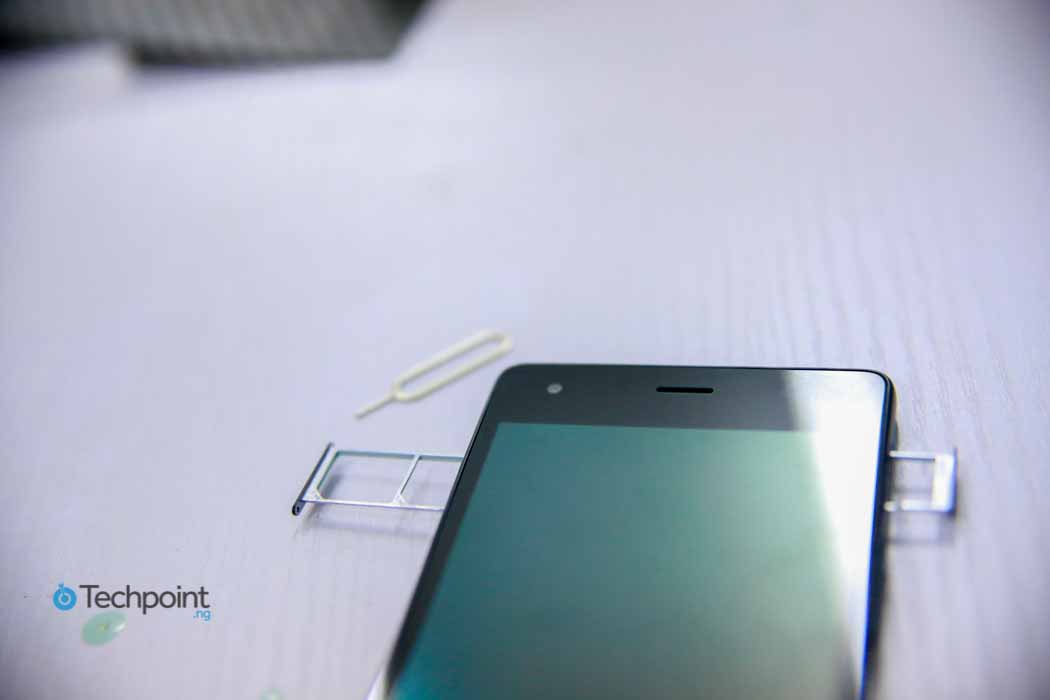 What Kosmos Mobile has is a niftier solution to the problem. They managed to fit both SIMs and microSD into one tray. This is only best explained in a GIF.
Battery
With an octa-core processor and 1080p HD display to contend with, I wasn't expecting the 2600 mAh battery to hold its own. I was right. With a little over average use (a few calls, 30 minutes of gaming, social media hopping, WhatsApp IMing and both SIMs active),  I only managed to average about 4 hours, which is pretty disappointing. Not only that; power management appears to be a bit erratic. One time, the phone was fully charged and then switched off. 4 hours later when I tried to turn it on, the battery was flat. That only happened once though.
The battery size is no doubt one of the biggest determinants of final pricing. So without being greedy, I think it'd be a great idea to give it a 400 mAh bump (that's 3000 mAh) whilst fine-tuning power management.
Other than my two major issues with the design (fingerprint sensor to be specific) and battery, my impression of every other element ranges from "I can live with it" to "pretty much satisfactory".
Yes, the WiFi does go off intermittently, especially when screen is inactive, I can't see icons of relevant notifications on the lock screen, I always have to unlock the phone to know which sound that was, and the earbuds of the bundled earphone are always pulling off. But these are things I can live with. You still have to remind yourself it's just a prototype.
Concluding thoughts
In all fairness, the Kosmos Mobile (unnamed model 2) is a pretty decent phone all round, that you easily forget it's still in the prototype phase. My verdict is that, despite some UX and design flaws, it holds a lot of promise.
With a planned public release for 2017, there's ample time to make all the necessary tweaks. All that's left now is the funding to make mass production a reality. Up to this stage, Kosmos Mobile has been fully bootstrapped. But Chris tells me Kosmos  Mobile is currently on the lookout for investors. So far, they've managed to garner interest from a Nigerian investor who might be willing to invest seed funding into the parent company, i.e Kosmos Innovation International
The plan is to launch 3 models in 2017 -- this one I reviewed, which will cater to the high end at 70k and 2 other models priced 26k and 45k.
Chris' long term plan is to have Kosmos Mobile "become the top mobile phone product in Nigerian and around Africa". From all indications, he is in for the long haul. Having never really been in paid employment for a single day in his life, Chris left the UK, following completion of his first degree in Business Information, for Malaysia. There he co-founded two companies before moving back to Nigeria to found Kosmos Innovation Limited.
"I have always had ideas which I would love to share with the world", Chris says, "and the only way to do that is having the freedom which entrepreneurship brings."
With such huge ambitions for Kosmos Mobile, one can only patiently wait to observe how they deliver in 2017.