The spotlight falls on two startups with virtually two different, but yet interesting offerings. While one is pure tech-driven, the other is leveraging technology to cater for lifestyle in an interesting way. All the same, they are proof of tech diversity in Nigeria.
Studiolyf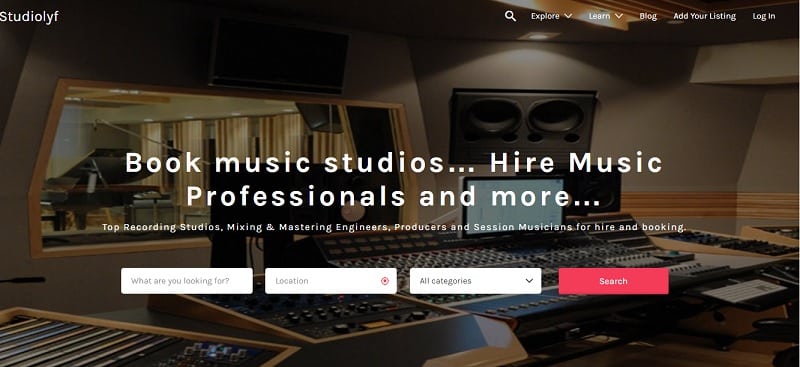 The Nigerian music industry is gradually weaning most music loving Nigerians off foreign music. This has further engendered the interest of many in the arts. However, connecting one's passion for music with the rightful opportunity to become a music star is not as easy as it sounds.
"At Studiolyf, our purpose is to help people find great local recording studios or hire music professionals," says Ezeh Uche -- founder and CEO.
Launched on the 31st of August 2016, Studiolyf offers a simple way to connect with potential music artists or clients in your neighborhood. "By so doing we allow them to take a step back from marketing themselves or their label so as to focus on their music," Uche adds.
With the platform built to find and discover great local music studios or music production professionals online, Studiolyf hopes to make life a lot easier for users and clients.
Engineers list their music studios or instrument, fill out past clients that have recorded songs in the studio, list the price and days of availability. Interested users find them by using the map-integrated search feature.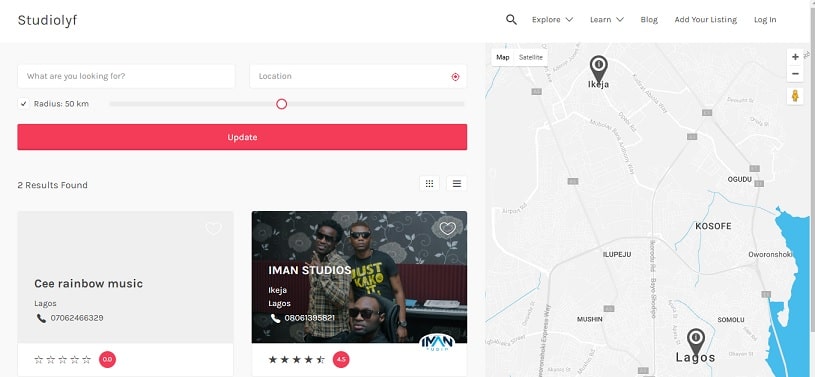 "We are introducing a new product in Africa, there is no software company that does what we are trying to implement, and that is an advantage we are trying to leverage on" Ezeh concludes.
SiQueries Cloud BI
SiQueries is a data analytics and visualization company that claims to be "building the best machine learning interface enabling small and medium businesses to become data-driven by providing a data analytics with machine learning SaaS product, without the need to write a single line of code or query."
The platform has two major product -- Quicksense and Data Science.
Quick Sense is a Cloud BI that makes it easy to connect, analyze, and collaborate on data. Quick Sense supports most of the popular data sources and cloud providers such as Amazon Redshift,MariaDB, MySQL, PostgreSQL, Google Cloud SQL, Microsoft SQL Server, and Microsoft Azure SQL Database.
Quick Sense also uses SSL/TLS and 256-bit AES encryption to transfer and store data. Ebot Tabi, founder and CEO, says that this is the same level of encryption used by leading banks and cloud computing platforms and companies.
Data Science, on the other hand, is a platform for "productionizing, scaling, and monitoring predictive models in production applications". By harnessing the power of Apache Spark massively parallel computing, Data Science builds and refines 1000s of possible models in just hours.
Datio Science supports most of the popular data sources and cloud providers such as Amazon Redshift, MySQL, PostgreSQL, CSV/TSV, Hadoop HDFS, Amazon S3.
According to the Ebot, "The cost of accessing our platform is minimal. We do the heavy lifting while allowing clients focus on their business." With the startup launching on August 19, 2016, this can only be a smart move especially as they will be looking to gain a foothold in a crowded and competitive market.