The layoff trend in Konga is something many are yet to wrap their head around. But this shouldn't be much of a surprise, considering the company recently reiterated a roadmap to review workforce strength every 6 months.
Apparently, Konga has been keeping up with this for the past 2 years. However, suspicions became heightened when Celestine Omin took to Medium to announce his move to Andela, a little over a month after the July layoffs. There appears to be a trend of key Konga team members resigning on the heels of major layoff announcements.
It will be recalled that Sim Shagaya, founder of Konga, resigned from his role as CEO right after the January layoffs. Former VP Marketing and Creative, Gabriel Gab-Umoden, followed in the former CEO's footstep two months after. Interestingly, Gabriel's resignation came roughly 4 days after the new Konga CEO was announced.
J.R. Kanu, who was the VP Business Development, also resigned following the January layoffs. Ashley Kleynhans, who served as the Development Manager on Konga's Cape Town team, exited in February.
All these exits beg the question; could Konga be looking to begin on a clean slate by ridding the team of its old workforce, especially those who had worked closely with former CEO, Sim Shagaya?
This assumption stands to confirm the trend however, the case of Lekan Olakanmi, a founding team member who worked closely with Sim Shagaya, proves otherwise. While key members of Konga appear to be heading towards the exit door, he has been promoted twice -- from Vice President, Distribution Centre Operations (a position he has occupied since April 2014) to Vice President Franchise Management/Business Development in March 2016. It is worthy of note that his new position appears to be a variation of that which J.R. Kanu once occupied.
So what exactly could be responsible for these exits? In an attempt to justify the recent layoffs, new Konga CEO, Shola Adekoya, emphasized:
"The restructuring which also entails workforce reduction, is a prudent and necessary step for the long-term success of the company. The reorganizing will also impact the business model as we continue to do retail but only focus on the products that customers really like with high throughput in the warehouse and that will leave other products to strategic merchants that will take over some of the products in a marketplace fashion."
Apparently, there is enough in that comment to suggest that Konga might be struggling. 
According to Kinnevik's Q2 2016 report, Konga surprisingly has 184,000 users. Also, Kinnevik's 34% stake in Konga that was worth SEK 101 million (about $12 million) as at the time of the investment in 2013, is now worth SEK 44 million ($5 million).
So the value of the investment that has gone into advertising and building products like KongaPay et al has not yielded the expected ROI. According to a close source, as at 2014, Konga's monthly advertising expenditure was ₦40 million. Yet the company can only boast of few users.
With a low ROI, an appalling number of users and an expansive marketing budget, one can infer that the eCommerce company now requires less in-house capacity than it once did. This move is believed to be a pragmatic approach to staying afloat or risk exiting the market altogether. In a way, it also buttresses the fact that a huge financial war chest does not necessarily translate into a large consumer base.
The situation is clearly not what Konga has done wrong, it's just that the Nigerian market, believe it or not, isn't just ready for eCommerce yet. The report that 100 million Nigerians are online -- that's over 50% internet penetration -- is subjective. For all we know, this demography might largely include those scrolling through their news feed on Facebook, Instagram, and Twitter, as opposed to doing e-trading.
Also with the current economic downturn and the fluctuations in the foreign exchange rates, it is obvious that Nigeria isn't in a good shape for eCommerce.
From all indications, the affected Konga staff couldn't have been oblivious to this, thus giving them ample time to plan their own exit, lest the chopping axe fell hard on them.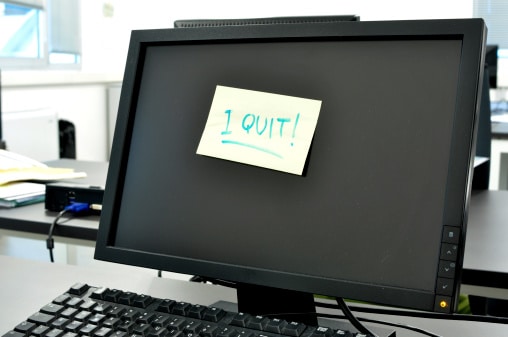 From observations, Gabriel is about six months old in his current place of employment, where he is serving as the Chief Marketing Officer. He left Konga in March -- barely 6 months ago. After exiting Konga in April, J.R. Kanu founded REΛCH. The company is exactly 3 months old and already has about 10 employees. A WHOis.net query reveals that the company domain was created in May, barely a month after he left Konga. For all we know, Celestine himself could have been pushing for Andela in the background.
We reached out to Konga and a few of the affected staff to get their own side of the story; they all refused to divulge any information.
Without a doubt, Konga has one of the best teams in the Nigerian eCommerce scene, and we hope that losing key members wouldn't have a negative impact on the long-term objective of the company.