UPDATE: You can view our exclusive photos from the Town Hall meeting here. 
---
Nigeria's vibrant developers and entrepreneurial ecosystem attracted Mark Zuckerberg to Lagos. Earlier today at Landmark Event Centre, Victoria Island, Mark had his signature town hall meeting with developers and entrepreneurs working out of Lagos.
Mark in his opening remarks pointed out that in Lagos, and across the continent, things are changing really quickly. The country is shifting from a resource based economy to an entrepreneurial and knowledge based economy and the tech ecosystem is leading that change. Nigeria is shaping the whole continent and influencing how things are going to work around the world for the next generation.
In the Q&A session at the town hall meeting, Mark shared his journey, tips for Nigerian developers and entrepreneurs and his love for Nigerian meals.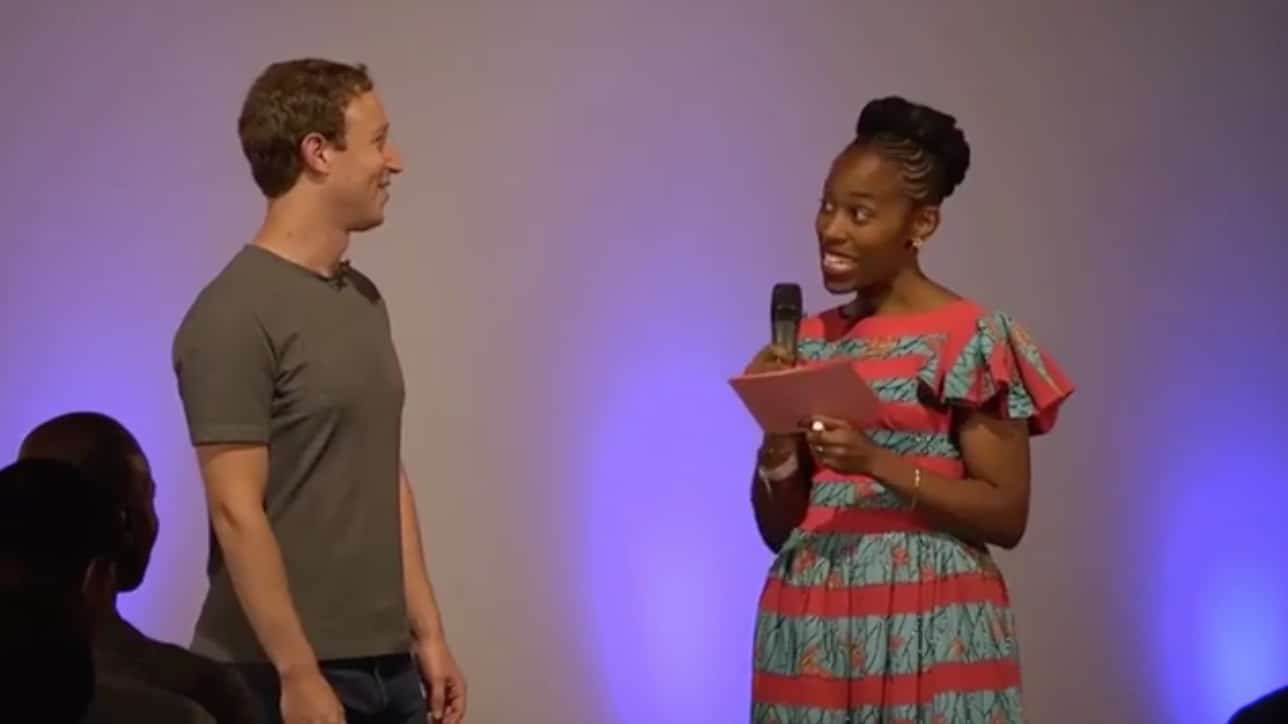 Question: What impressions do you have of Nigeria on your first visit? Do they align or contrast with the impressions you had of Nigeria and it's people since you came.
Mark's Response: The thing that is striking for me is the entrepreneurial energy. When you are trying to build something, what matters the most is just who wants it the most. You feel that here in Nigeria. As soon as you get off the plane and start talking to people, you feel the passion and the entrepreneurial energy. I can tell you two stories just from last night when I talked to probably not more than 100 people and I was really blown away.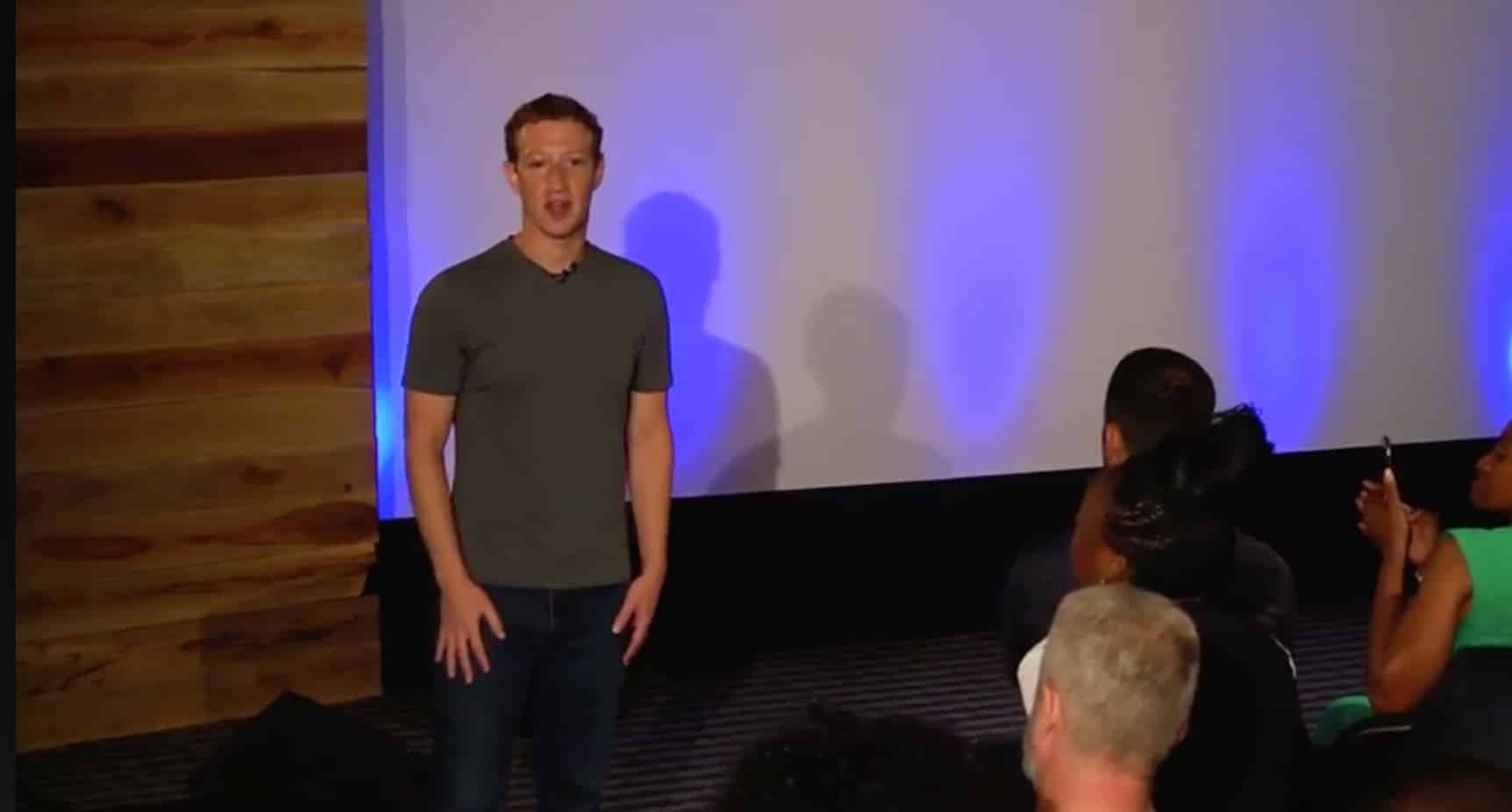 First story, I stopped at this training program by Andela that my foundation invested in to help train really talented folks across the African continent to be world class engineers and work for companies around the world.
I had the opportunity to meet Blessing Ebowe, she told me the story of how she applied to the Andela program and the first time she didn't get in and that didn't stop her, she showed up anyway and she showed up again.
They figured that they had to give her a try, she was allowed to go ahead to the training program and she crushed it and now she is a top engineer working for a multinational company. If you have that kind of attitude you win.
Another story, I went down the street and I stopped by this little store. I met Rosemary Njoku who is selling connectivity to people nearby, she already had a shop selling things to people and she chose to grow her business further. She got hooked up with folks who worked with Facebook and the Express WiFi program that we have to empower local entrepreneurs to spread connectivity.
I asked her how she was able to make the transition in her business from selling one thing to also telling people that she provides connectivity. She said it wasn't easy, she had to printout flyers and go around town evangelising her business, she even had to hire dancers.
She told me she now has about 3000 customers paying for connectivity. The connectivity part of the business is now bigger than the original business that she started out with. What really is important is the hardwork and the drive. I feel you have it here in Lagos.
Question: When you started Facebook and you were still writing codes. How did you handle marketing when Facebook was still a startup?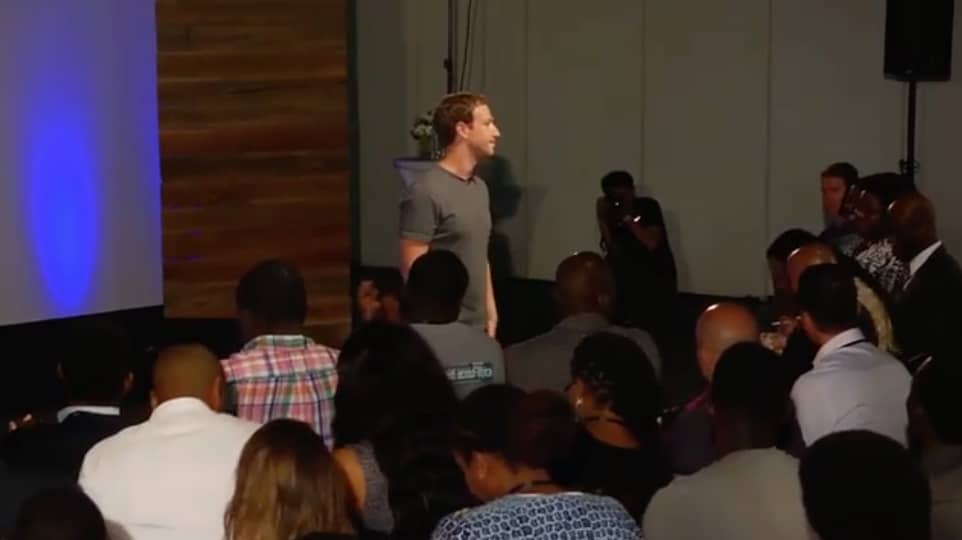 Mark's Response: Getting people who use our product or service to evangelise to their friends is by far the most effective way to market a product. We are actually a little bit lucky because that is what our product is, helping you communicate with your friends.
We tried a lot of different things at Facebook. We used to have a traditional marketing team that helped grow our communities. We still have that for other things like helping to explain what the company does. But we used it to grow our customers rather than our communities.
What we found was that we can actually make a bigger impact by having an engineering team that was focused on building products that empowered people in our communities to spread Facebook.
That's one of the biggest secrets to Facebook marketing. If you are building a social product, one of the biggest features of a community like Facebook is that your friends are there. That was one of the key things that we needed to do and I know there are lessons for that and all the different businesses that you are thinking of building.
Having an engineering style growth team has been a really valuable thing and thinking about this as an engineering problem rather than a traditional style is a really powerful way to approach the world.
Question: You predicted the future with Facebook, what do you see happening ten years from now and how does Mark want to be remembered.

Mark's Response: One of my favourite technology quotes is that the best way to predict the future is to create it. It is much easier to predict what is going to happen in the world 20 to 25 years into the future than to predict what is going to happen five years into the future. The mission that I care about at Facebook is still very much the same as in the beginning, though I didn't think we could do it in the beginning but now I think we might.
When I was getting started in college, we could talk about connecting the whole world but you don't actually think about spreading internet to people who don't have it. As a college student you are just happy when people use your service over the internet.
But here we are, 12 years later we have almost two billion people using Facebook and we have built a company that is pretty successful. We make enough money so that we can make long term investments which may not be profitable in the next 10 to 15 years and I think through those investments we are making partnerships with non-profits, mobile operators and governments all over the world. I think that this dream of getting everybody connected is possible in our lifetime.
Question: What is Facebook's plan for media, news and publishing platforms in Nigeria who are currently going through the transformation from news print to online.
Mark's Response: One of the big things I think we need to do to connect everyone is to make sure there is good content representing all cultures and languages. The internet, in order for it to be useful needs to have good content that you understand and you want to interact with. One of the things I am most excited about my trip to Lagos is going to check out Nollywood.
From everything I have heard, Nollywood sounds like a national treasure and the ability to produce video content that is moving and emotional transcends boundaries and will help tell stories of the amazing innovation, engineering and culture to the whole world.
After being here for a short period of time I do believe that there's no way Nigeria will not end up shaping what is being built around the world. Once people appreciate that, I think the whole world is going to be better off.
Question: Name one thing that was a game changer for you that you did differently while building Facebook.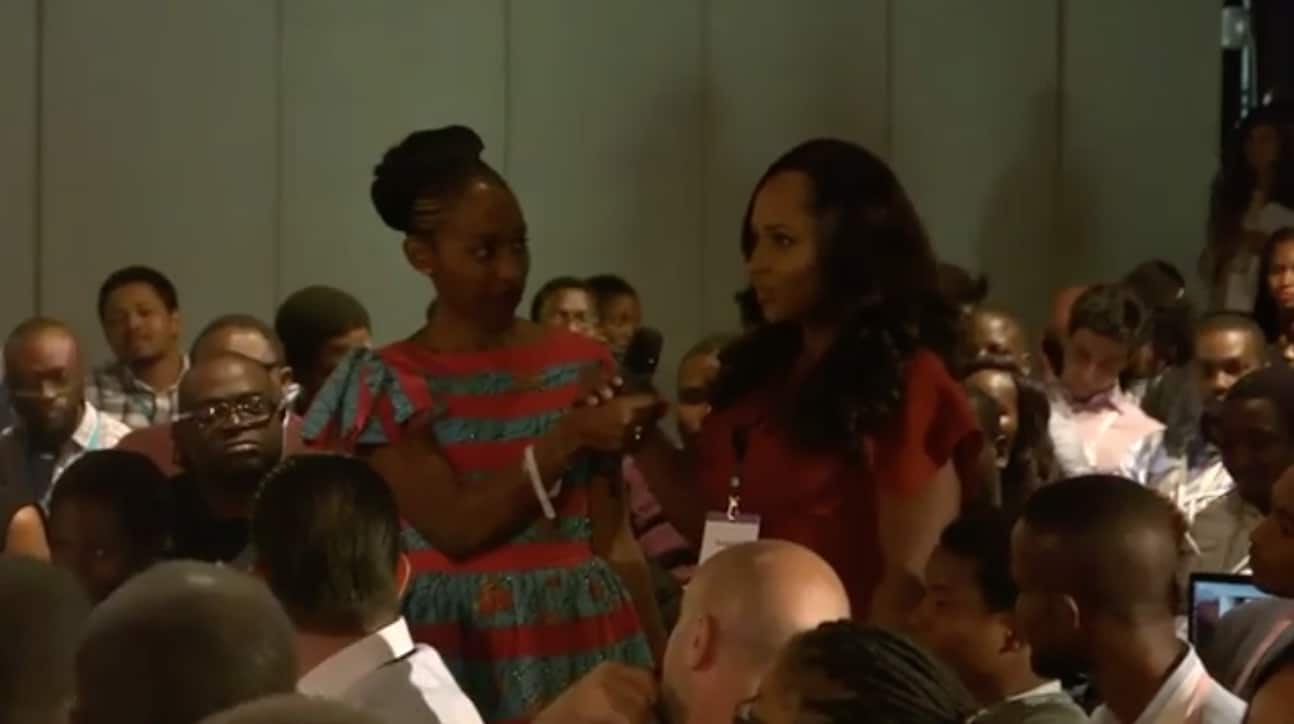 Mark's Response: You never know as much as you need to in the beginning no matter what. This was especially true for me because when I started out, I was 19 years old and I didn't know anything about business. There were a lot of stuff I didn't know. The only way we were going to succeed was if I focus on - not what I thought I knew but on making sure I learn everything else as quickly as possible.
The secret here is that learning is a process were you try things and you fail. You shouldn't be afraid of failure, you should fail and learn from it and make sure you are doing what you can to learn as quickly as possible. I do think that's why Facebook has been able to evolve so much. Facebook started off as a service for students and it has made a lot of transitions and you only do this by focusing on learning as much as you can.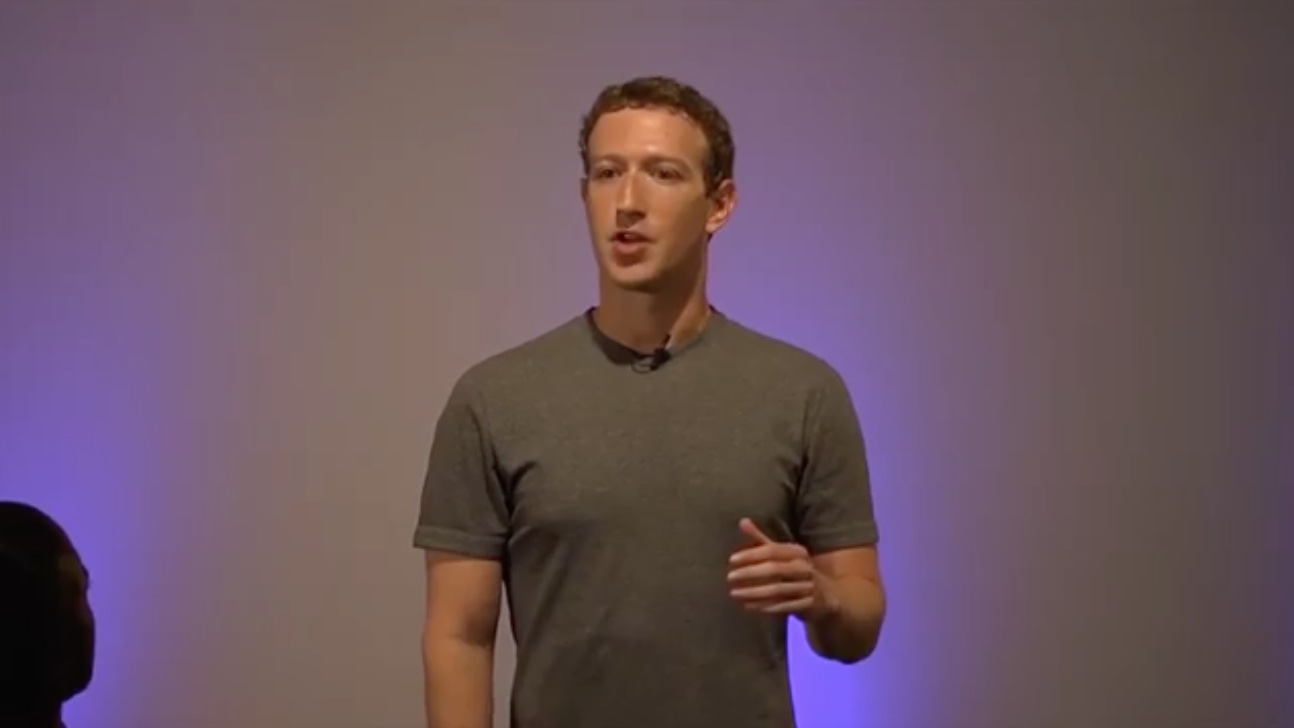 A lot of times, people think these things are straight lines but the best entrepreneurs and the best organisations I have seen are obsessively focused on learning as much as they can everyday.
As entrepreneurs, engineers and developers, you get the success you are having by making mistakes along the way and rebounding from them and that takes a certain persistence and mindset that you are going to get it done. I think if you just stay focused on that, you will succeed.
You can view our exclusive photos from the Town Hall meeting here.