Technology in Nigeria still resonates with many as rocket science. This is understandable because technology has not spared even the social institutions of its effects. From basic household chores to the most complex task, technology has radically changed the way things have been done.
In spite of this, there are other creative ways technology can inspire fun activities and these 3 startups are showing us how.
Sodas 'N' Popcorn Hub
Sodas 'N' Popcorn Hub has been around for a while, starting out as a blog that creates engaging movie related content. However, they are currently on a rebranding mission and we'd be catching up on that soon enough.
In the meantime, the new vision is expected to be rolled out with three unique features;
FeemVillage -- a movie forum which is going to be a community for movie enthusiasts to meet and have conversations around movies.
FeemDatabase -- This is a database where movie professionals can connect, manage their resumes, get casting call notices and apply for movie roles faster.
Speaking on the benefits of the newly improved blog, Awojide Olumuyiwa noted that it "will help promote, market and expose the works of movie professionals. Our unique selling point is the fact that we are bringing movie professionals and movie enthusiasts into one platform like it has never been done in Nigeria or Africa.
We aren't going to be marketing a forced service to them, rather we are trying to buy them over through content that drives them."
9ja Apps
9ja Apps is a mobile game publisher with a focus on the African market. As a game aggregation website, they help to monetise mobile games through mobile payments instead of credit cards.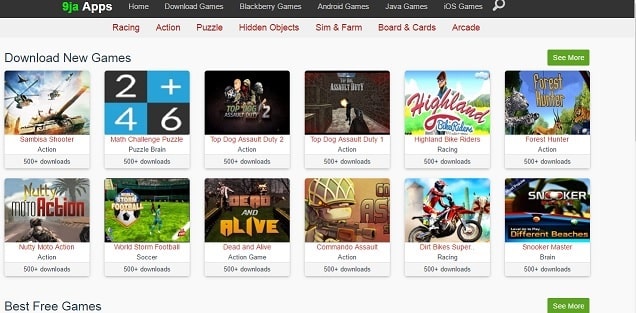 The CEO, Abiola Adeagbo, claims that 9ja Apps have access to 95 countries, thereby helping both local game developers and western game developers successfully enter and grow in Nigerian market.
9ja Apps operates from Wennovation Hub, Ibadan, Oyo State but have a presence in Lagos.
Jangilova
How does an Airbnb for TV sound? Well, Jangilova offers a similar value.
Jangilova is a shared-service network that connects people with other people or places where they can watch movies, play video games, view football matches, other sports fixtures, news, TV programs, and series together.
Jangilova provides a platform that houses nice people around neighborhoods who are willing to share their screens with others for a cheap amount or even free.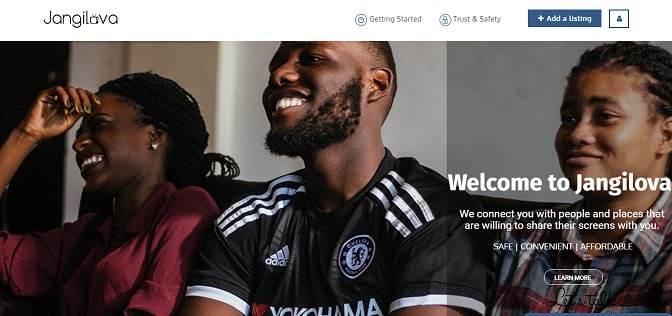 If you're already thinking that the service seems bizarre, how about the fact that it also allows bars, viewing centres, and other public places or ventures post exclusive listings that are screen-related?
Jangilova started in 2015 as a passion project by founders Richard Ogundiya and Tolu Yussuff.
"Asides significantly saving our users money or stress, Jangilova buddies get to make new friends, meet potential business partners and conveniently view the best contents on TV," says Richard.
Listings posted on Jangilova work with specifications and features. So you could see a football match listing showing around your estate with specifications like gender, date, time, preferences and price.
Jangilova launched formally  yesterday.
Photo Credit: PeterThoeny via Compfight cc