Last week, SPARK and Hotels.ng's announced a $45,000 investment in ogaVenue, an online events venue booking platform. The investment is remarkable, as it comes at a period when Nigeria's economic downturn does not encourage investment in local startups.
Many have applauded SPARK co-founder, Jason Njoku, not just for the good gesture, but also for his timely instinct in spotting the potential that ogaVenue holds in the online booking space.
While the stories herald joint investment between SPARK and Hotels.ng, one shouldn't make the mistake of putting both of them in the same boat.
Having launched a $2 million investment vehicle for Lagos-based internet startups, SPARK grew to have 11 startups under its portfolio. However, only three (Hotels.ng, Drinks.ng and ToLet.com.ng) of these startups found a way to remain relevant in their respective niche markets.
---
Suggested Read: Jason Njoku pulls the plug on 4 more SPARK-invested startups
---
With Hotels.ng delivering at least 5X ROI value, following a $1.2 million Series A funding round from Omidyar Network and EchoVC, it would seem rather fitting to see them as SPARK's favourite investment.
So why on earth would SPARK be so interested in an online event booking platform when they already have something similar in Hotels.ng? The answer is simple, Hotels.ng and ogaVenue complement each other perfectly.
This complementarity is premised on the fact that hotels often house event venues. But that's not all.
Market opportunity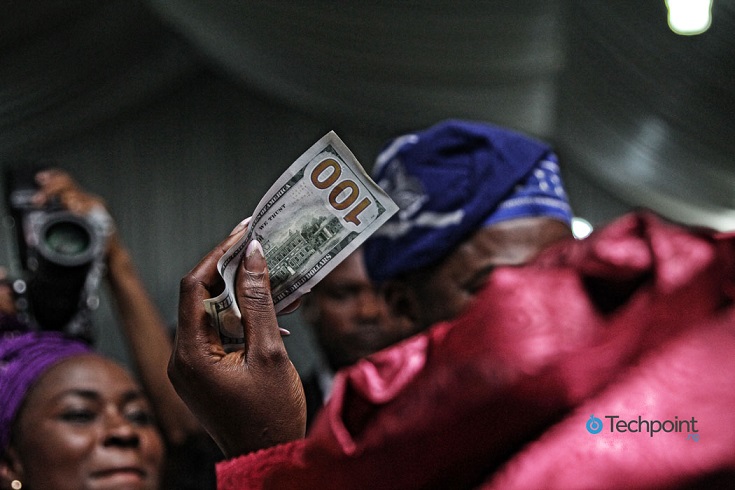 There is also a market opportunity for both Hotels.ng and ogaVenue. The Nigerian events industry is reportedly worth over $20 billion. An average Nigerian middle-class family/company spends over $15,000 per event. In Lagos State alone, over 20,000 events are held each month and with over $300,000,000 spent annually in organising some form of social event.
And like Uche Aniche, founder of VenueHero -- a competing events booking platform -- puts it, "the market is huge and no one company can completely dominate it."
So maybe joining forces would only serve to give both startups a strong footing in their quest to control a huge share of this market.
The real winners
As hard as it is to admit, the situation appears to be a case of Hotels.ng needing ogaVenue more than ogaVenue needs Hotels.ng. While the $45,000 investment into ogaVenue will go a long way in scaling the firm up, ogaVenue themselves appear to have been doing fine on their own.
Jason himself has nothing but praise for ogaVenue CEO and founder, Andrew Airelobhegbe. In a recent blog post, he enthused that Andrew "with the help of Mark (Essien), could x10 his business and not touch the $45k (N17.5m)".
In a phone conversation with Techpoint, Andrew politely refused to divulge ogaVenue's numbers. He however confirmed Jason's claims, "Even before the investment, we've been very profitable and our numbers are really high enough to scale at our pace," he said.
As far as Jason is concerned, Andrew "defines the philosophy of SPARK 2.0; no paid marketing, product, and market focused, Lagos first, linear revenue model, super scrappy and capital efficient and long-term focused."
Having only commenced operation in 2015, the startup already has over 2000 listings across 17 states in Nigeria and clearly has a market strategy to make a bold statement in the online booking space in the long term.
ogaVenue may not have the kind of validation that players like Hotels.ng have gotten, but they're surely on the right track. Even so, to have caught the interest of Jason Njoku.
After concluding his undercover activity on ogaVenue's platform, Jason reached out to Mark (Hotels.ng) and Fikayo (ToLet.com.ng) to see if they had anything competing and to get their feedback/background check on Andrew. "Mark came back immediately," Jason said, "He saw the immediate benefits of taking a leadership role in supporting Andrew."
So it can be deduced that the decision to invest in ogaVenue is borne out of SPARK's inability to come up with a corresponding product to compete with ogaVenue. This adds extra validation to what Andrew Airelobhegbe, and perhaps many like him, has been doing.
Final keynote
Outside of what has been stated, who wouldn't fall in love with ogaVenue? I recall having an email conversation with Andrew some time back. We were working towards featuring the startup at the time. The name ogaVenue sounded very strange, so much so that I had to look them up.
On visiting the platform, I had my eyes well fed with their 360° virtual venue visit feature. The experience was superbly indescribable. It constantly reminds me that Nigeria's got talent indeed.
So now that the whole excitement seems to be waning off, it all comes back to the business at the end of the day. Investment deals are usually very complicated, but I strongly want to believe that there are guidelines stipulating the modalities of the deal. Otherwise, we just might want to start reading between the lines of this tweet.
If your business is going to be built on the back of partnerships, don't have a business model that disrupts those very partners

— m_e (@markessien) August 24, 2016
Regardless, if the budding ecosystem is to be mentioned in the same tone as its international counterparts, we need more of the Jason Njokus in this country to play a similar role in spotting the millions of Andrew Airelobhegbes out there.
Feature Image: The Kroonerz Project