Nigerian undergraduates will converge with a pool of innovative ideas at the FutureHack (Students' Edition) come September, 2016.  The FutureHack is a new segment of StartUP Friday, which would take place at the University of Lagos on Thursday, September 22, 2016.
The Future Hack is an open innovation program which welcomes solutions with growth potential and ability to counter challenges of the Future. FutureHack, as tagged is a journey to the future (2025).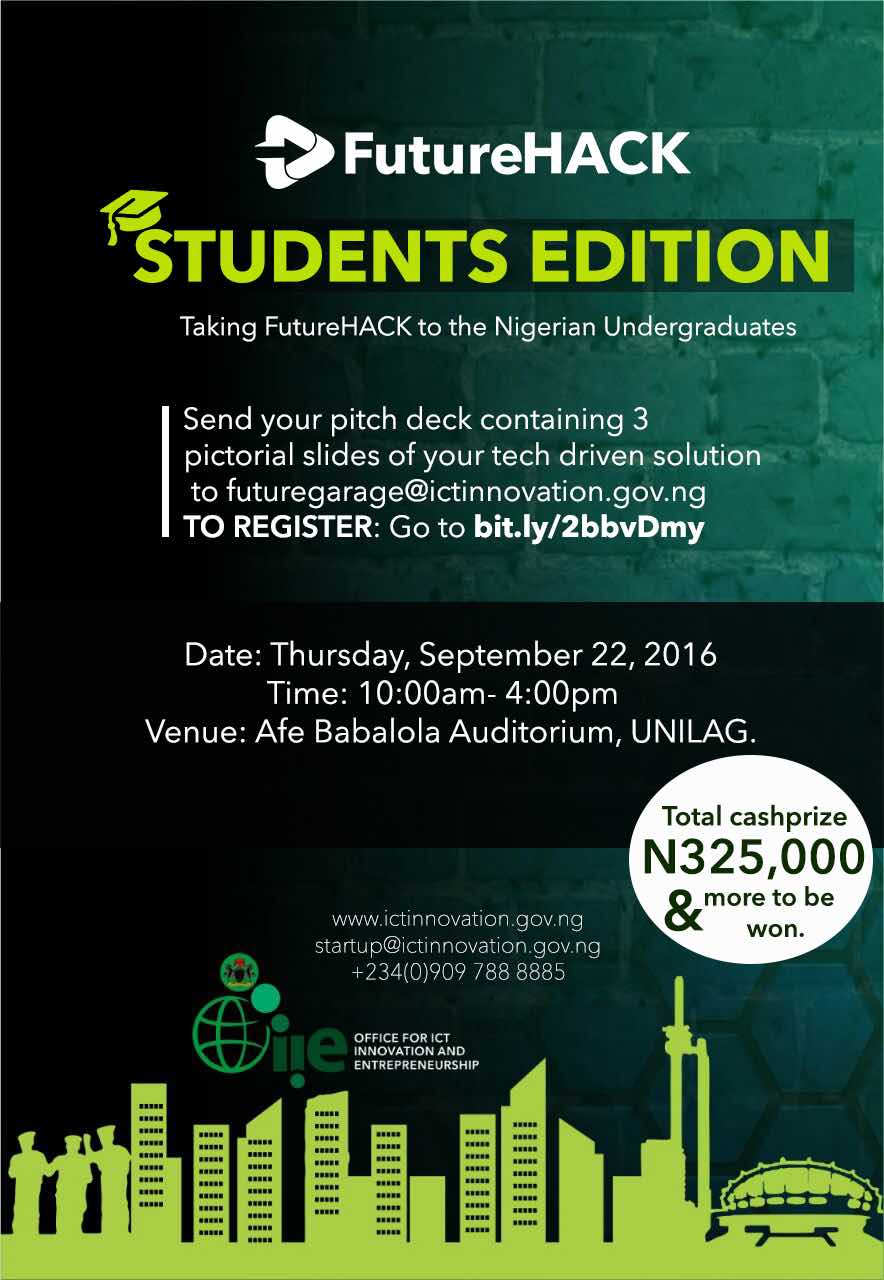 Date: Thursday, September 22, 2016
Time: 10:00am - 4:00pm
Venue: Afe Babalola Auditorium, UNILAG
The students' edition will crown the winning concept with a cash prize of ₦325,000. To participate, send your pitch deck containing 3 pictorial slides of your Tech-driven solution to [email protected] and complete the registration form to get an invite.