"Early evidence suggests that Nigerians are well on their way to becoming some of the biggest online shoppers in Africa." This was the prediction in September 2012.
Four years on,  with the introduction of online stores, the prediction seems to be right on point. Nigeria has been ranked by PayPal inc as the 3rd highest mobile shopping nation worldwide. Nigerians reportedly spent $610 million in 2015 using PayPal, and we are on target for $819 million (about ₦327 billion, at current rates) this year.
The General Manager of PayPal Africa and Israel, Efi Dahan, said Nigerian online shoppers have realised the world is their shopping mall and as such shop wherever and whenever using their mobile devices.
Great stuff right? Except barely two weeks ago Kinnevik released the Q2 reports of her investments and Konga, one of the indisputable eCommerce giants in Nigeria, had 184,000 active customers in a country of 180 million resulting in an estimated 45,000 active customers per year.
Similarly, Jumia was branded "one of the worst (if not worst) performer in Rocket's group of "confirmed winners" after it was revealed that Jumia's net revenue was valued at 37% when AIG released her Q1 report for 2016. I could go on about the incessant layoffs in the Nigerian eCommerce industry despite the huge investment funds but you know that already.
There is something else drawing my attention. If we are the 3rd highest mobile shopper worldwide why are our local stores complaining of economic downturns? Why does Konga have 184,000 customers when Nigerians spent ₦128.1 billion shopping online?
So let's take a look at history shall we? Where did we begin? How did we run it? What went wrong?
A history of Nigerian eCommerce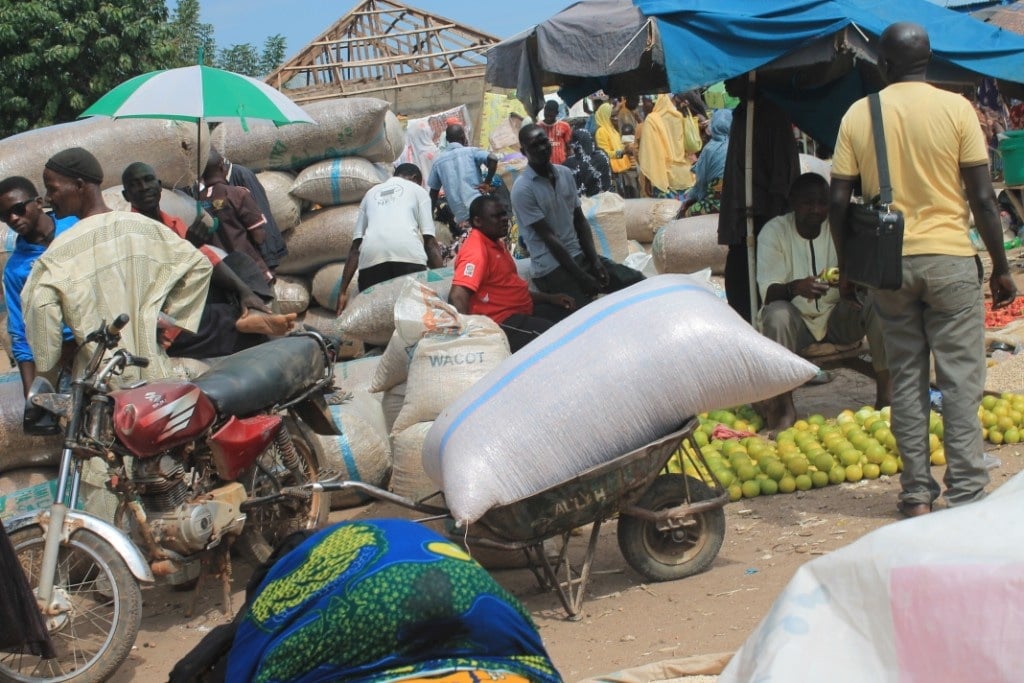 As at the year 2000, Nigeria had an internet subscriber base of 200,000. By 2010, the number had increased impressively to 40 million! As a matter of fact, as at 2009, people were already making purchases online. These buyers made payment by depositing cash into the bank accounts of eCommerce companies before online transactions were processed.
This was backed up during an interview with Saudat Salami, the CEO of EasyShop EasyCook, an online grocery platform she started 11 years ago. She made note to mention that customers ordered online only with bank transfers. Payments had to be made by bank transfer before delivery. There was nothing like cash on delivery.
---
Suggested Read: Meet Saudat Salami, the Mother of Nigerian eCommerce
---
PayPal and infrastructural exclusion
Though usage of credit cards had not yet gained notoriety by then, PayPal was already in existence, after all the company was founded in 1998.
It might interest you to know that in 2005, PayPal closed all Nigerian accounts and denied registration to any user traced to a Nigerian IP address. Financial services avoided the country and orders received in from a Nigerian IP address triggered red flags at the backend of numerous online payment companies.
Some thoughts expressed were of the opinion that many of the country's earliest online businesses were small, poorly funded and did not experience much growth. This was due to a lack of online infrastructure, expertise and a secure online payment facility.
But I am not entirely convinced this was an issue of infrastructure. As at 2004, Ecobank launched the first ever internationally accepted credit card in Nigeria. Tagged Ecobank MasterCard, the product provided opportunities for Nigerians to make online transactions.
Other banks such as Zenith Bank Plc, Guaranty Trust Bank (GTB) Plc, First Bank of Nigeria, Access Bank, United Bank for Africa (UBA) and Intercontinental Bank Plc followed suit and started issuing MasterCard and Visa card.
Over the years, online payment solutions became a pool to pick from;  ranging from GTBank's GTPay, eTranzact, UBA's Ucollect, Zenith Bank's Global Pay, 2Checkout, Interswitch Internet Pay amongst others.
The point I am trying to make is though the infrastructure available then isn't as sophisticated and stress free as what we have today, it was not a case of unavailability.
So what was the turning point? And what is the problem?
No matter how many angles I try to view it from, or no matter how hard I wring and twist the whole thing in my head, it all comes down to trust issues.
On June 11 2012, the results of a survey carried out by MasterCard Worldwide were reported. According to them, 92% of Nigerians who took part in the survey have a strong and positive sentiment towards online shopping.
In addition, 57 % of those Nigerians who had shopped online in the three months prior to the survey being conducted indicated that they are likely to continue making purchases online over the next six months.
On 3rd July 2012 of the same year, Konga was founded. In that same year, Jumia was founded. Following my train of thought, I want to believe that no matter how tough it was then, there was already some level of awareness. Nigeria was a ripe enough environment just waiting to be plucked.
The indecisive nature of online shoppers in Nigeria
It is beyond stating the obvious to assume that people didn't buy as much as they ought to, prompting the introduction of cash on delivery, to entice and placate them. But has that solved the problem so far?
Drinks.ng founder Lanre Akinlagun doesn't think so. According to him, Nigerians are very indecisive and are prone to changing their minds. According to him, "Jumia and Konga's desperation to capture the market has made them create one of the most detrimental businesses in Nigeria."
---
Suggested Read: Cash on Delivery and Free Delivery: Worst things to happen to eCommerce in Nigeria
---
So I tried to understand why Nigerians are indecisive, I came across a forum on Techcabal (opened in 2015) which sought to know why Nigerians would rather pay on delivery than pay online. His answer had nothing to do with infrastructure.
The user said :
Though, I trust the online payment platforms to protect my account details, I don't trust Konga/Jumia to deliver as promised, so I use cash on delivery because I know I can easily cancel my order without any liabilities.
And this is where wahala* starts. Some of what has been ordered might not be in stock and they have to procure these goods, this takes time, physical infrastructure such as roads might also pose a problem, but the order is already being processed. Resources are already being used, but at the last minute, that same order is cancelled.
The merchants are pissed, the buyer is annoyed. Just to be clear, I am not referring to the buyers who were just joking around with the system, I am talking about the people who bought the goods worth ₦128 billion.
Will an annoyed buyer return to the same website? Or will they turn to "oyinbo**" shopping, that for some reason we perceive as superior?
The perceived superiority of foreign online shops
Based on the above, I decided find out just how long it took for this foreign sites to ship products to Nigeria. When you shop on Asos, they promise you will get your order within 13 days, plus there is free shipping for orders above €20. You want express delivery? You get your order within four days after paying €20.
On AliExpress, it takes 1-7 days for your supplier "to make arrangements" for shipping, before you begin tracking your product to know when it will arrive. Mind you, the customer has already paid.
Does it take Jumia, Konga, Dealdey or any of the local eCommerce sites 13 days to ship an order? Personally I haven't experienced it. The highest I have waited for my order was four days.
So why do we have a preference for shopping abroad? If you are a first time shopper. It is easy. Could be you were "disappointed" by the service back home and you sought to try the foreign sites.
But first time shoppers cannot make up 100% of these statistics PayPal has given right? So the only logical conclusion for me is there are returning buyers! People choose, to buy blindly, without the guarantee of Cash on Delivery, they choose to wait for days, before they receive their orders.
Why? Why would people leave the blanket of security and "customer worshipping" our eCommerce sites here have worked hard to create? I'm thinking this is a preference for value. Good value gotten for money. It is still a thought, and I'm not yet entirely convinced.
Uche (not real name), a scriptwriter based in Lagos thinks it is a case of affordability, he believes a lot of people view the internet as expensive and a bit luxurious. He might have a point seeing as only about 12% of Nigerians have access to broadband services.
From this analysis, we can assume that majority of the people who will patronise our eCommerce stores are not online. I have just one question. If we get them online, would they not be driven to the waiting arms of foreign online sites once they have trust issues too?
Small-scale entrepreneur, Funke (not real name) sums up the answer while sharing her online shopping experience.
"Jumia was not a nice experience. I bought a Nokia phone and it was not working well and then I called them to complain as it was still within the 7 days return policy. I was told to  take it to a Nokia experience centre .

River Island was a cool experience, my order was delivered promptly. The only snag was that one of the items was not true to the picture.

AliExpress too was fine, there was no problem with the merchants. For the ones my husband did not receive, they refunded the money and he even made more money because the exchange rate has gone up"
Do you sincerely think, that given the option, Funke will return to Nigerian online shops if she has to shop online again?