After my last article on why funding can kill your business fast, I received a lot of calls and mails asking different questions on how to run a startup with little capital.
I had a mentoring session with an eCommerce founder. This session will help you avoid some mistakes he made and also help you setup your business more effectively.
Tobi (not real name) had just resigned from his job to startup his eCommerce company which he called www.onlinestore.com (not real name). He had managed to save the sum of ₦500,000 to startup his business.
The Employment phase
Tobi was of aware of the manpower needed to run an eCommerce site. He started out by employing:
Two NYSC corpers to be in charge of merchant acquisition;
One business developer to be in charge of sales and marketing;
Two customer service agents to handle customers complains and enquires and
One accountant to manage finances in the business
Their roles
NYSC Corpers: Their role was basically to call merchants from existing eCommerce sites and ask them to sell their products on www.onlinestore.com. These corpers had the responsibility of converting 10 merchants per day. For 22 working days, that's a total of 220 merchants per month per corper. If the merchants had a minimum of 10 products to list, that would amount to 2,200 products per corper. With this calculation, the 2 corpers were to deliver a total of 4,400 products listed on the site every month.
The accountant: The accountant was basically in charge of remitting merchants' money and dealing with the logistics company in all financial transactions. The presence of the accountant made it possible for the merchants to get paid less than 24 hours after every successful sale.
The customer service agent: Tobi initially employed 1 CS agent to handle his customer service functions. In less than 2 weeks of launch, the CS agent wasn't able to cope with all the calls, the emails and CS activities so he had to employ another agent to join her in the job role
The business developer: Tobi brought in a business developer to physically meet with merchants that requested to see someone from the office. This developer was also responsible for the sealing new business deals with telcos and other businesses.
The Income and Expenditure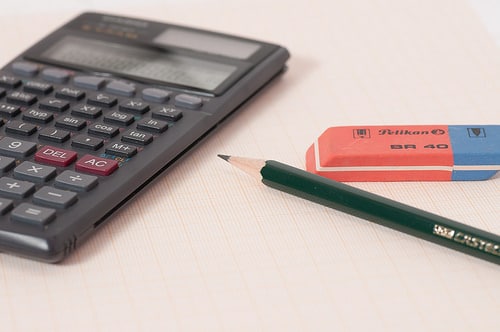 On the first day of launch, Tobi placed advert on one of Nigeria's blog at the rate of ₦50,000. He also incurred some other marketing expenses which consumed another ₦70,000.
He placed the corpers on a salary of ₦20,000 each, the accountant on ₦40,000,  the business developer on ₦40,000 and the customer service agents on ₦35,000 each.
The first month salary payment was ₦172,500 (paid half salary to the 2nd customer service agent). Total sales  for the month was ₦570,000. The company had a markup policy of 7% on every sale. This brought the total income made by the company in the first month to be ₦39,900 ( 7% of ₦570,000).
Income = ₦500,000 + ₦39,900 = ₦539,900
Expenses = ₦120,000 + ₦172,500 = ₦292,500
Total cash at hand/bank  = ₦247,400
The 2nd month
Moving into the 2nd month, Tobi saw that he had to make a drastic decision in order to stay in business. He initially planned to do another round of marketing spend but he put that on hold and engaged newsletter marketing, bulk SMS and re-marketing strategies. He only spent ₦30,000 this month in achieving this. He called the business developer who had not brought in any sales as at then and sacked him. This was done as a measure to reduce cost.  At the end of the 2nd month, sales was  ₦315,00, salary expenses totalled ₦150,000 and income from sale was ₦22,050 (7% of ₦315,000),
Previous cash = ₦247,000 + ₦22,050 = ₦267,050
Expenses = ₦30,000 + ₦150,000 = ₦180,000
Total cash at hand/bank = ₦87,000
The 3rd month
Now, it was so important that to stay in business, Tobi had to increase sales. He placed another advert on the blog at the rate of ₦50,000. He had a discussion with the staff and gave all a pay cut. The corpers were placed on ₦15,000 as against the initial ₦20,000. The customers service agents' salary remained the same and the accountant was placed on ₦35,000 as against the ₦40,000 he was collecting.
The 3rd month looked good as customers were gradually getting used to his website and referrals were becoming big.
Tobi made a sale of ₦738,100.
Previous cash =  ₦87,000 + ₦51,667 = ₦138,667
Expenses = ₦135,000
Total cash at hand/bank at month end = ₦3,667.
The beginning of the end
It was at this point that Tobi shut down his business in order to re-strategize.
What are  your thoughts on what Tobi did wrongly? What measures do you think he should have taken to keep his business going?
Photo Credit: adam_moralee via Compfight cc