Success for travel managers is usually in the details of managing client's travel. But in Africa, many of them are faced with the difficulty of accessing travel data so much so that they spend valuable time collating them. This time expended not only costs them potential clients, it also puts travel plans of their current clients in jeopardy.
Just like other players who saw other challenges in the travel industry and decided to use technology to solve it, the challenge of information management in the travel industry spurred Funmi Ogidan, Samson Adegunle and Abiodun Lawrence Ogidan to develop Vapo.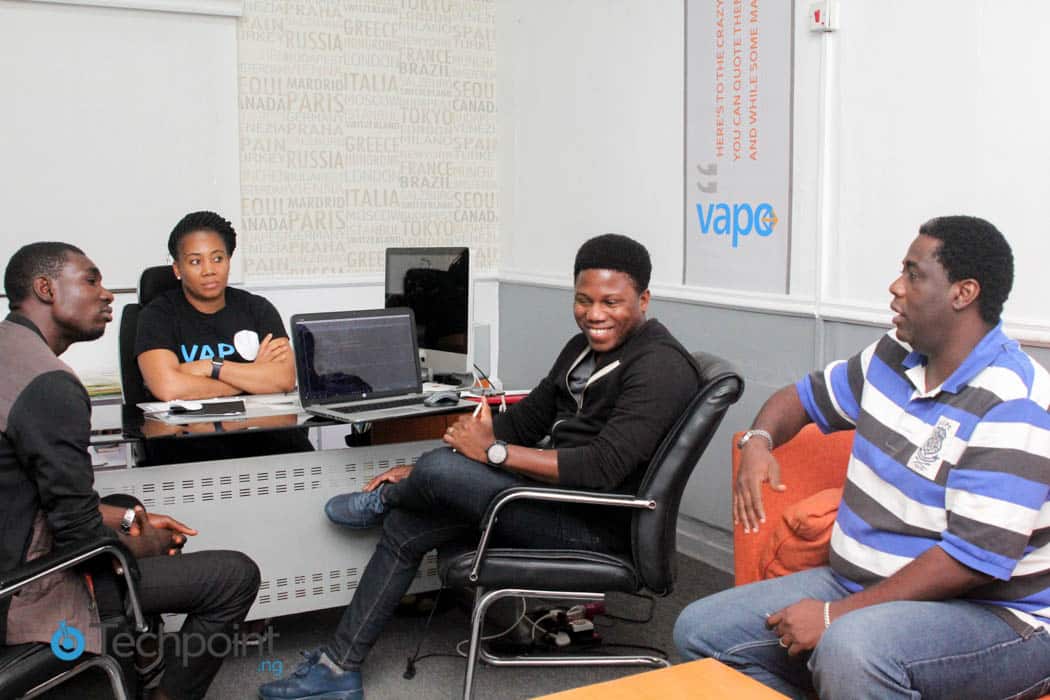 The Vapo solution
Vapo is a fully automated and centralised travel processing software engine for travel agencies.  According to Lawrence, current traditional systems are fraught with annoying paper documentations that slow the entire process. Vapo provides the solution for travel managers -- who are registered users on the platform -- to complete all set of travel processes from planning to execution in a simplified manner. "Starting from Nigeria, we are changing the face of travel for travel managers," says Lawrence.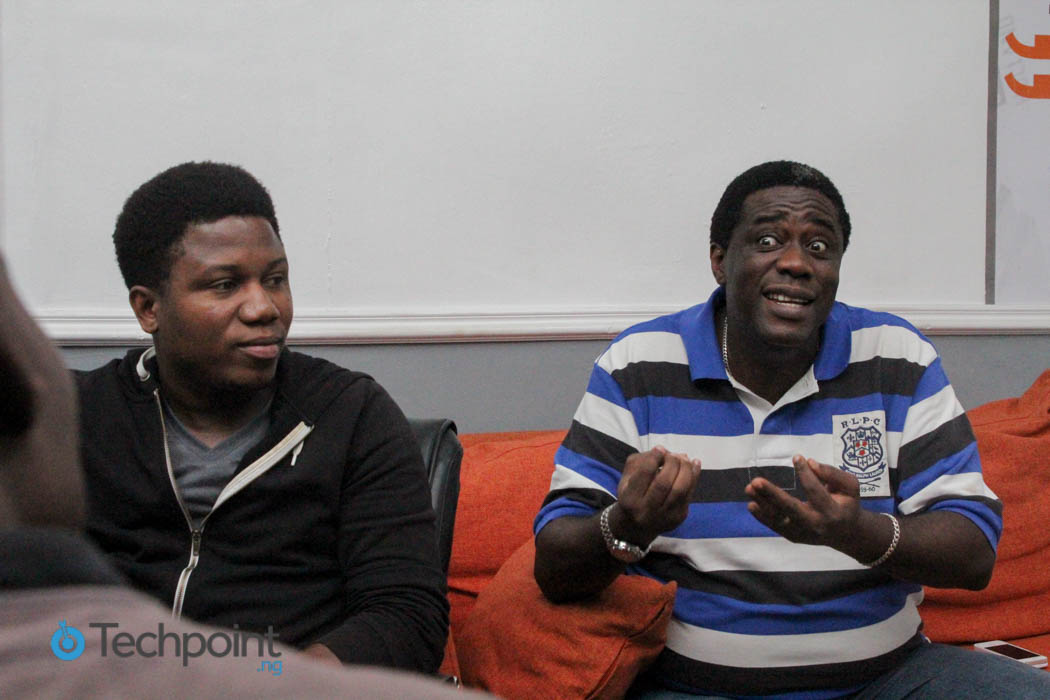 Samson Adegunle opines that "travel process starts at the beginning of one's preparation and ends when one is back from the trip. The aim of Vapo is to take care of these processes." This is why Vapo's centralised processing software engine covers all needs of travelling on 3 extremely important fronts; visa information, marketplace and office management.
Visa information
The platform provides information on visa application checklist, visa application centres, embassy policy, location, fees and forms for all countries including visa-free ones.
Marketplace
The marketplace allows the travel managers to become vendors by listing their products and services in stalls. This gives other clients on the platform the opportunity to purchase direct items such as tickets, hotels and insurance etc at generously discounted prices from the agent who listed such item.
Virtual office management
Vapo as a product is cloud-based, so registered travel managers can operate a virtual office alongside every other operation that helps them to streamline and organise their office. In the words of Funmi, "your computer is your office, once you log out of Vapo, it is assumed you are closed for the day".
Market opportunity and potential threats
Vapo's ambition is to spread from Nigeria to all other parts of the globe, but it's not exactly going to be a walk in the park. The situation of Nigeria's poor internet adoption hasn't made the prospects any brighter.
Africa as a whole is positioned as a mobile-first continent, with Nigeria having about 97.2 million mobile internet users. Given that Vapo is currently not mobile focused, this may lead to a drive down on user base. Also, users may have to pay hefty internet bills to keep up with their virtual operations.
In spite of this, the founders are optimistic that there is a market for Vapo. About 80% travel arrangements are through service providers such as travel agents etc, while the remaining 20% are processed directly by individuals. More so, with Africa estimated to have a population of over 1.6 billion people, everyone is a potential traveller. The estimated total market value in the Customer Relationship Management (CRM) travel management is $3 billion, visa application is at $5 billion and travel products/services stand at $10 billion. This brings the combined figure to $18 billion yearly.
This is even supported by the fact that Nigeria has a total market size of $5 billion annually for CRM travel, Visa processing and sales of products/services annually. Also, the total revenue turnover by travel management companies is estimated at $4 billion.
Also, having built a product that ensures seamless operation of travel managers, I see many finding the prospect of becoming travel agents already appealing. A possible pointer leading to this claim is that, since launch in mid-February, Vapo have amassed 1,670 total users, with 1,355 said to be active. That amounts to over 40% retention rate. And Vapo's current user base is only a drop of water in the ocean when one considers that of Africa's 1.6 billion population, over 5 million are direct and indirect travel managers.
According to Lawrence, "Vapo intends to capture 10% of this market user size within 2 years and 30% within 3-5 years." This represents a potential target market that will likely fancy leveraging Vapo's platform to facilitate their operation.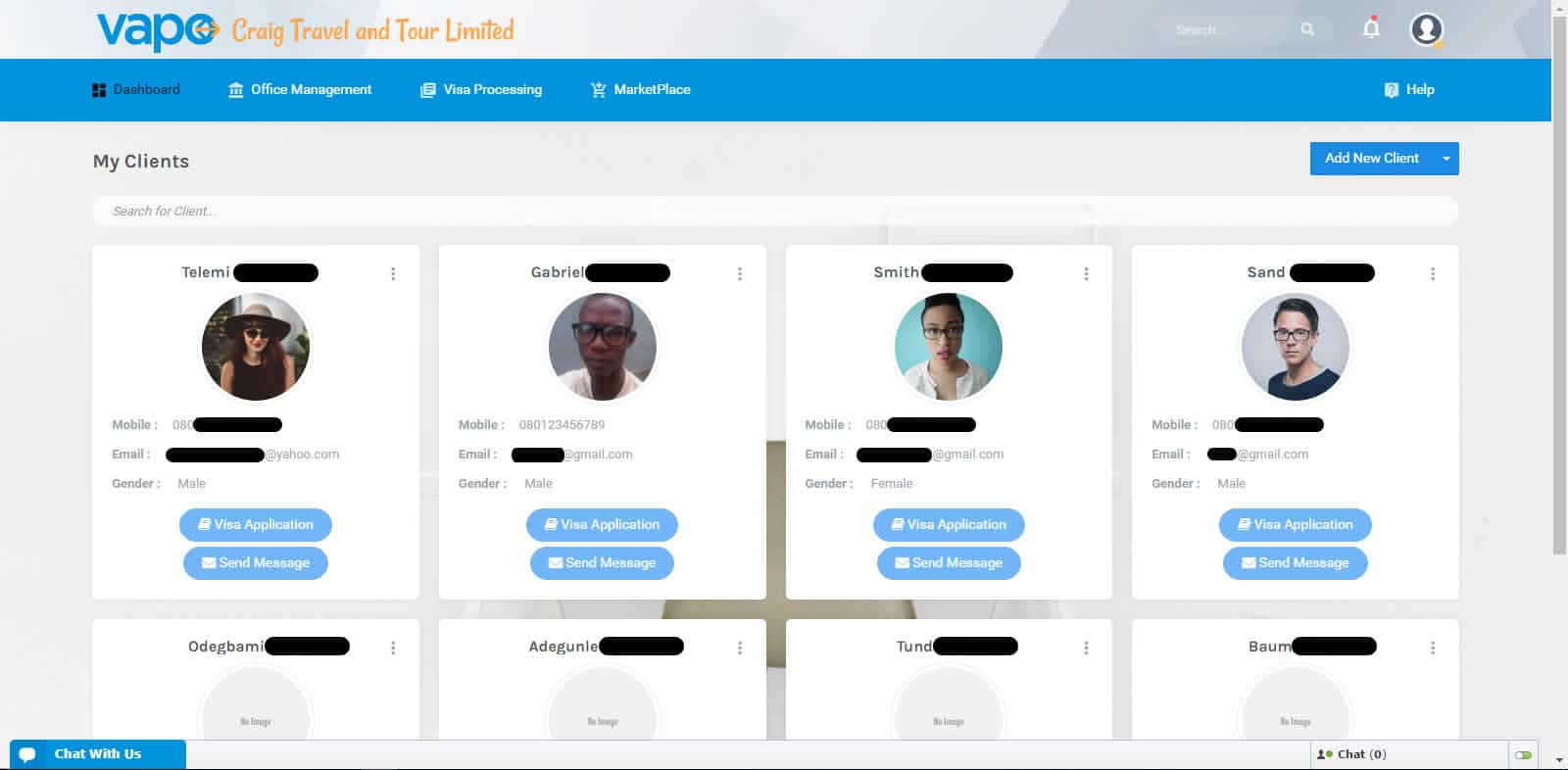 The Team
Funmi Ogidan is the former Principal Special Adviser –Foreign relations & Protocols, Lagos State Nigeria and former CEO Visa Connect Limited. Samson Adegunle was formerly the Partner/Lead developer at Dredge-Clan Associates, while Abiodun Lawrence Ogidan is also CEO Ash Global Resources Limited project development Consultancy. Together, they've made an investment of $70,000 in Vapo. Within 6 months of operation, Vapo has generated a total revenue of $96,137 with $12,000 monthly revenue and 30% month to month growth.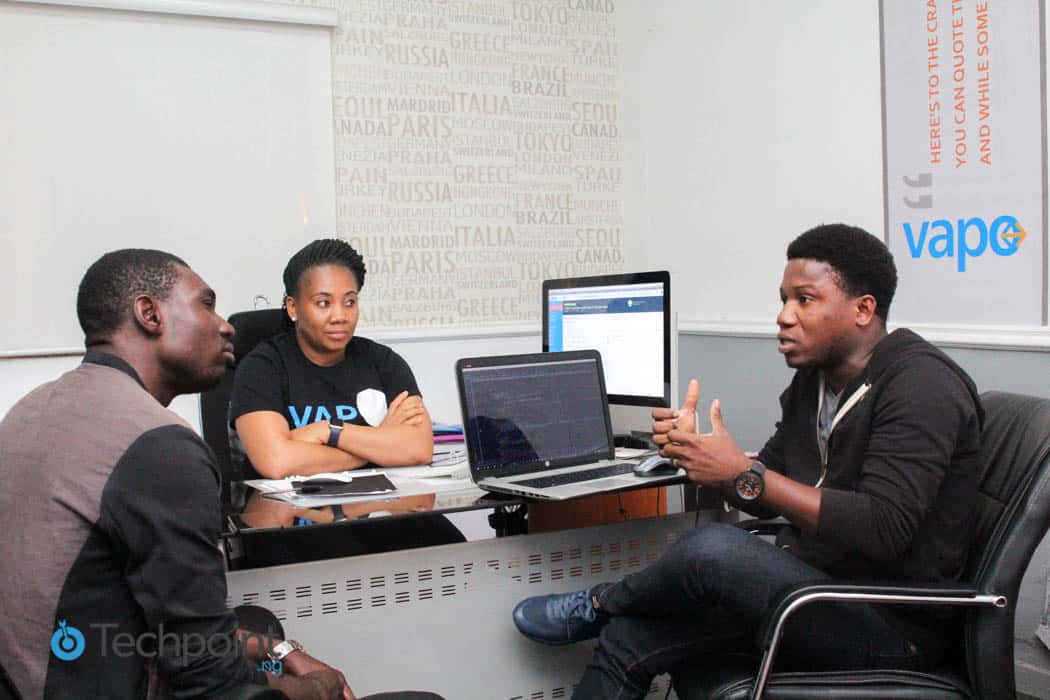 The founders are optimistic that by innovating travel in Africa through universality, Vapo can match the relevance of Yahoo, Facebook and Google, in the future.
Going forward
Already a service provider to many travel managers, the founders hope that in the future, other companies can build their APIs around Vapo and consolidate their status as the premier product for those in the travel and related industry.