By popular demand, StartUP Friday, is happening in Lagos on September 23, 2016. The fifth edition of StartUp Friday promises a significant enhancement of startup engagement in the budding ecosystem in Lagos State.
StartUP Friday is designed to connect innovative startups with investors, mentors, celebrity entrepreneurs, buyers, partners, consultants, developers and policy makers. This group of people has the potential to grow and scale these mini-businesses.
In just eight months, StartUP Friday has supported over 30 technology driven startups in Nigeria; by providing seed funding, mentorship, grinding sessions, access to national and global platforms.
A key feature of this Lagos edition is the participation of Y Combinator. Like previous editions, this event which promises to be fun and impactful will feature the ShowUp-to Pitch session, FutureHACK session, Fireside Chats and Networking session.
ShowUP-to-Pitch: innovative startups will pitch their products/solutions that address Agric, Healthcare, Financial Services, Robotics/Drones/IoT and Renewable Energy challenges.
FutureHACK Session: where out-of-this-world, innovative, futuristic but thought-provoking ideas and/or solutions will be presented for further research and funding into becoming viable ventures.
Fireside Chat on Sourcing and Investing in Deals
Networking Session amongst startups, investors and ecosystem players.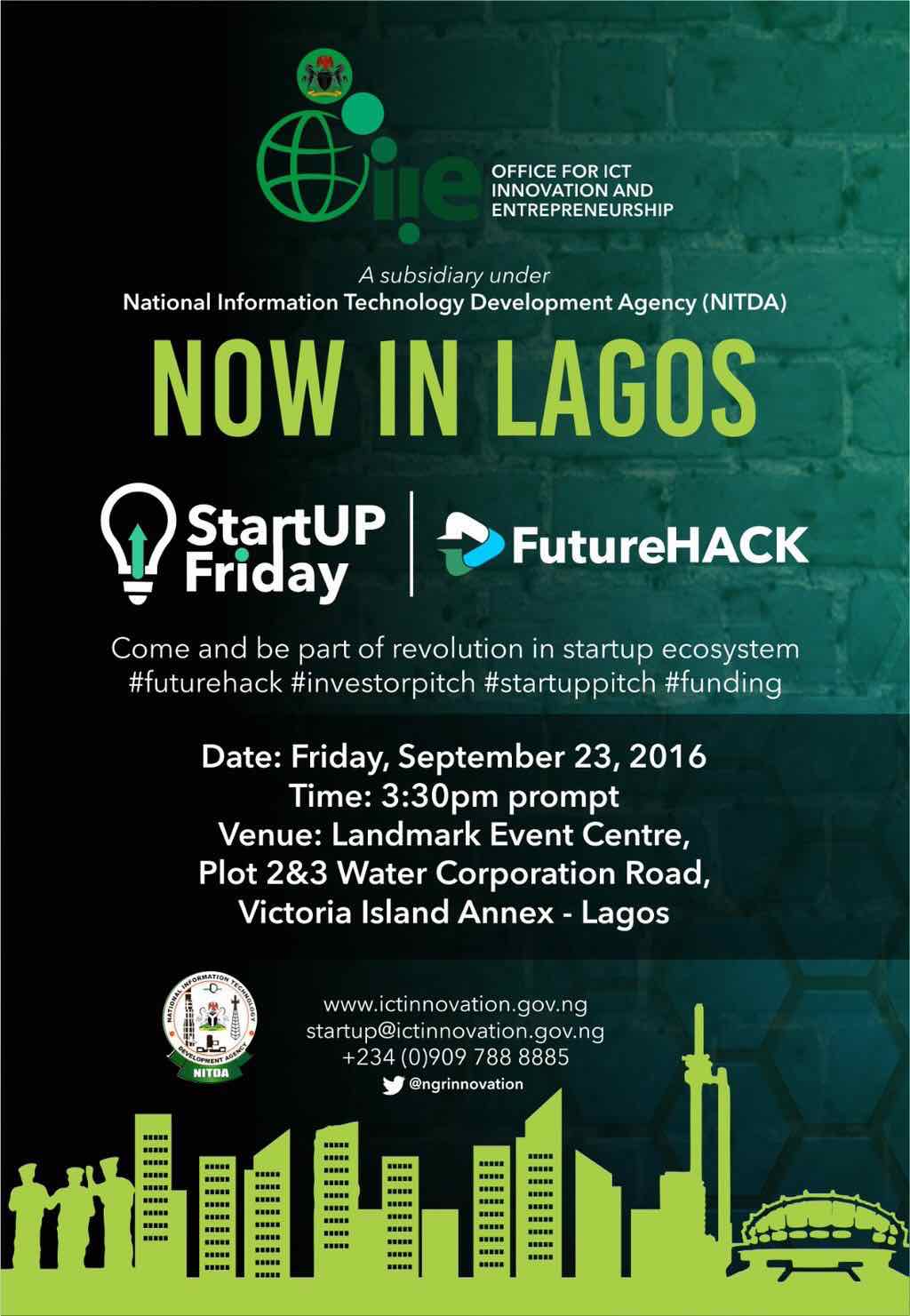 To register for the event and for an opportunity to pitch, visit the registration page. The venue is Landmark Events Centre, Victoria Island and the time is 2:00PM.