We finally laid hands on the Infinix DNC Headphones and one thing I can say for sure is that it is an impressive effort for the brand's wearables journey.
The Infinix DNC XE02 is reportedly a predecessor to the XE01, and I cannot categorically say if it is an upgrade for lack of  first-hand experience.
These headphones are not cheap, at all. So, even if this upgraded version is all it claims and more, let us find out if they are really worth it; especially monetarily.
Specifications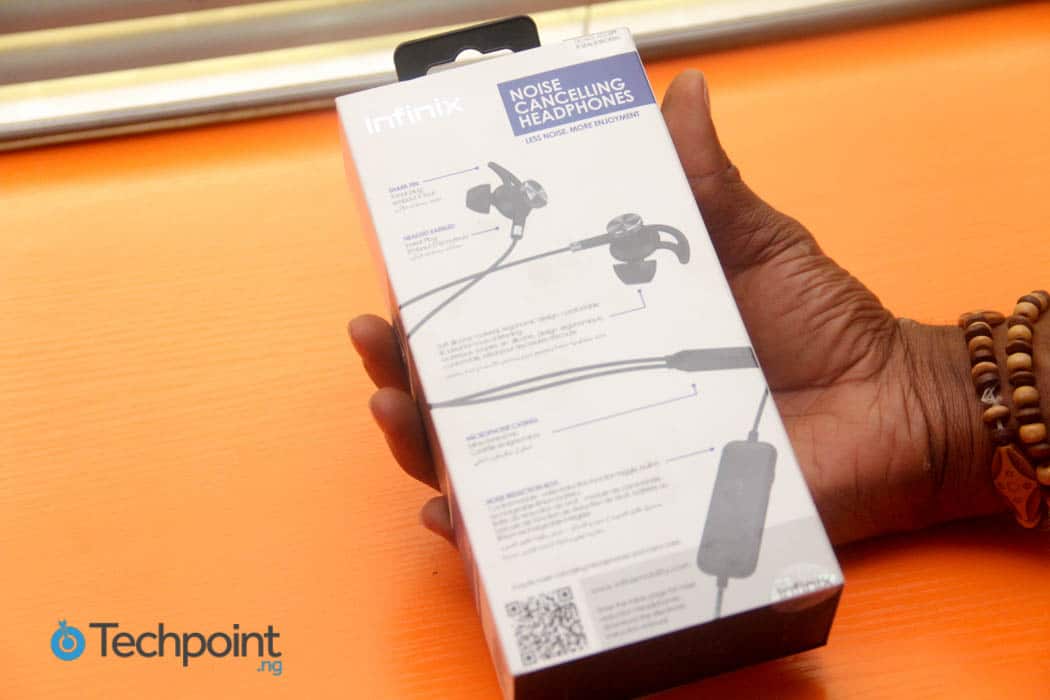 Diameter- Microphone- 6*2.2±0.2mm, Speaker- Ø13.6mm
Frequency; Microphone- 100Hz -- 10kHz, Speaker- 20Hz- 20kHz
Plug- 3.5mm jack
Directivity- Omni-Directional
Battery- 105mAh battery
Feature- Dual Noise cancellation
Unboxing
The white box is rectangular with blue markings and text to boot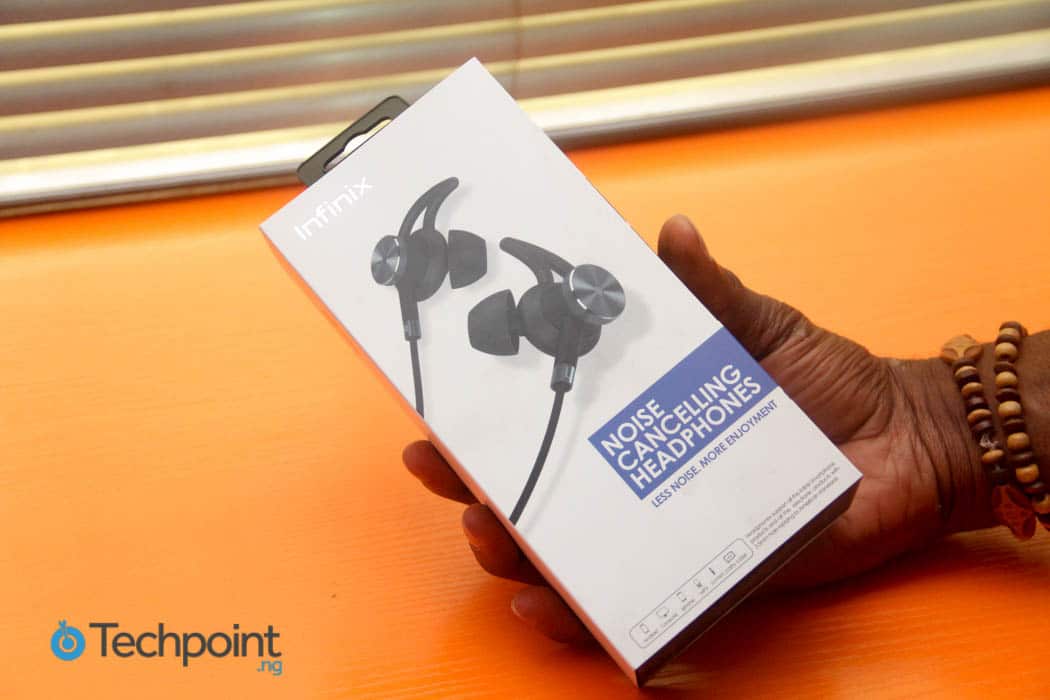 Another black box is encased inside and can be pulled out by a handle at the top...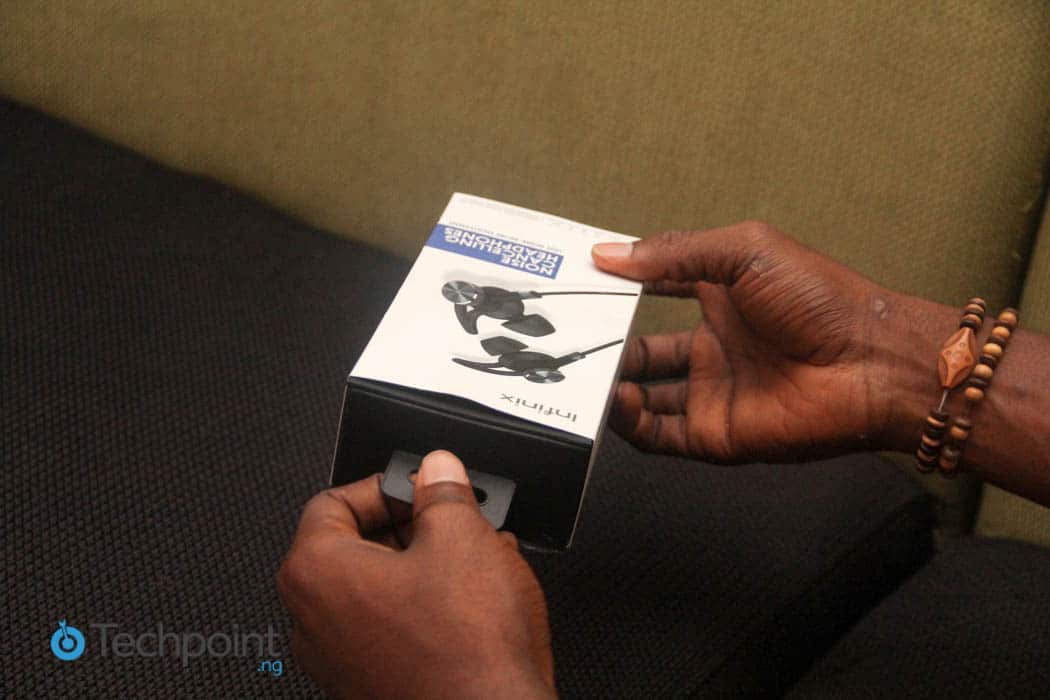 ...that can be sticky if not pulled properly!
The headphones greet you, cradled in a black velvety casing immediately the box is opened.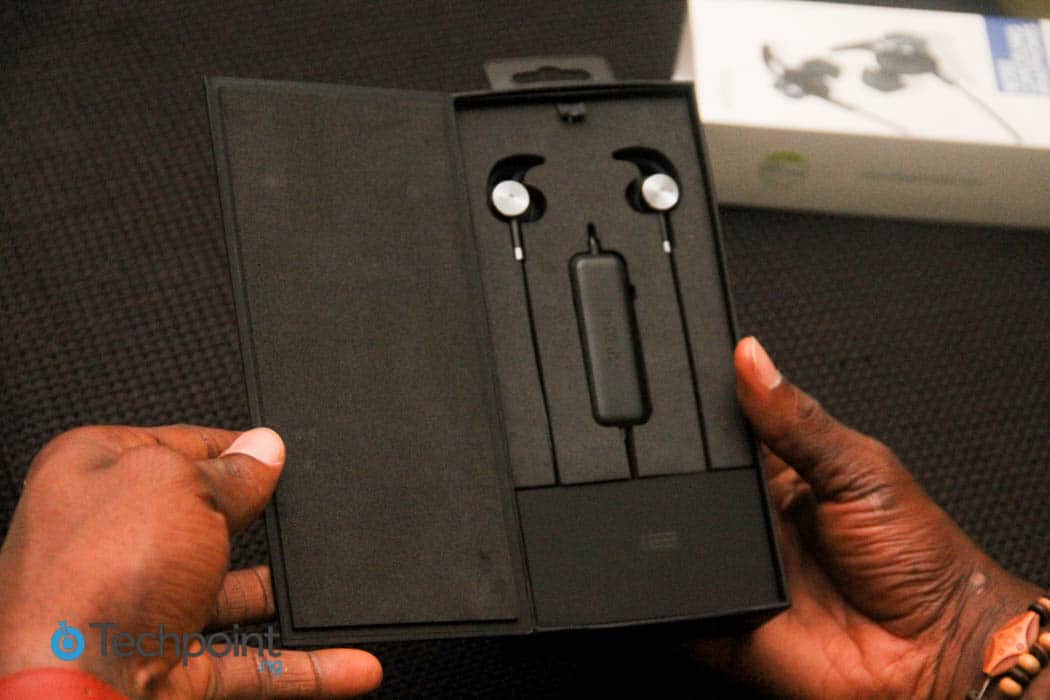 Underneath the velvet cushion is a sleek black carrier pouch...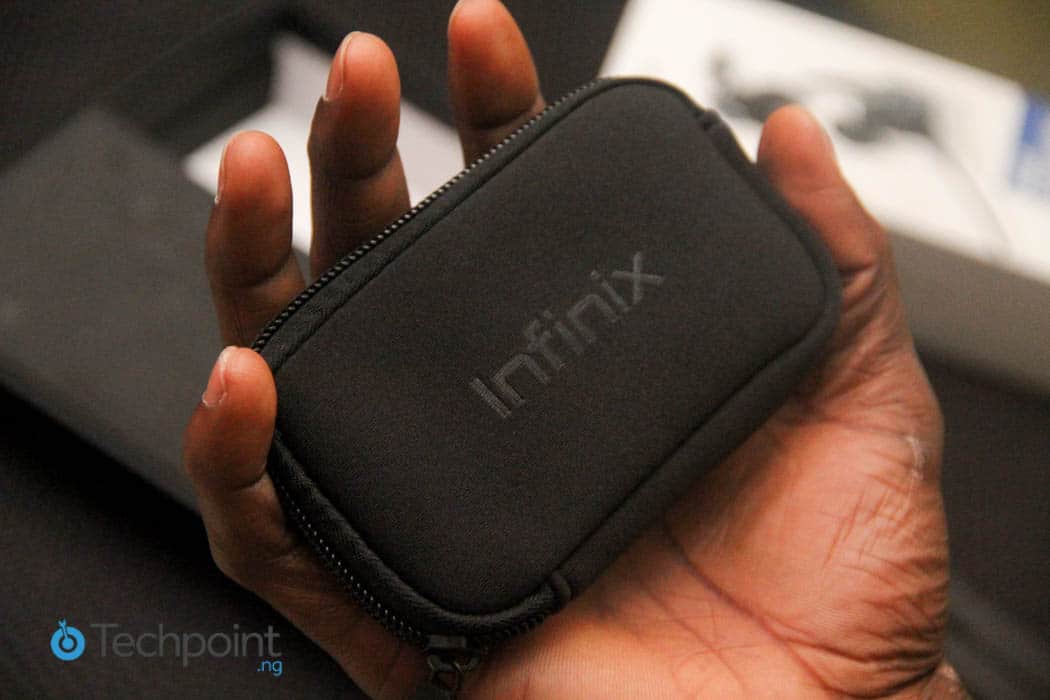 ...that contains 2 extra pairs of tips.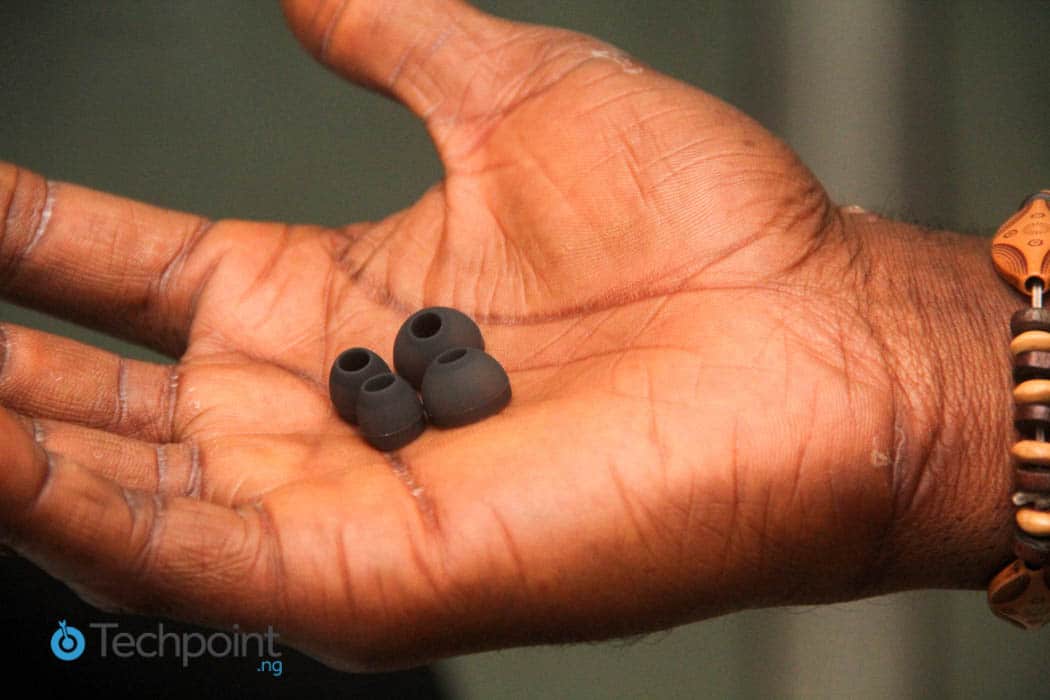 There is also an informative manual in the box.
The Infinix DNC headphones are long too.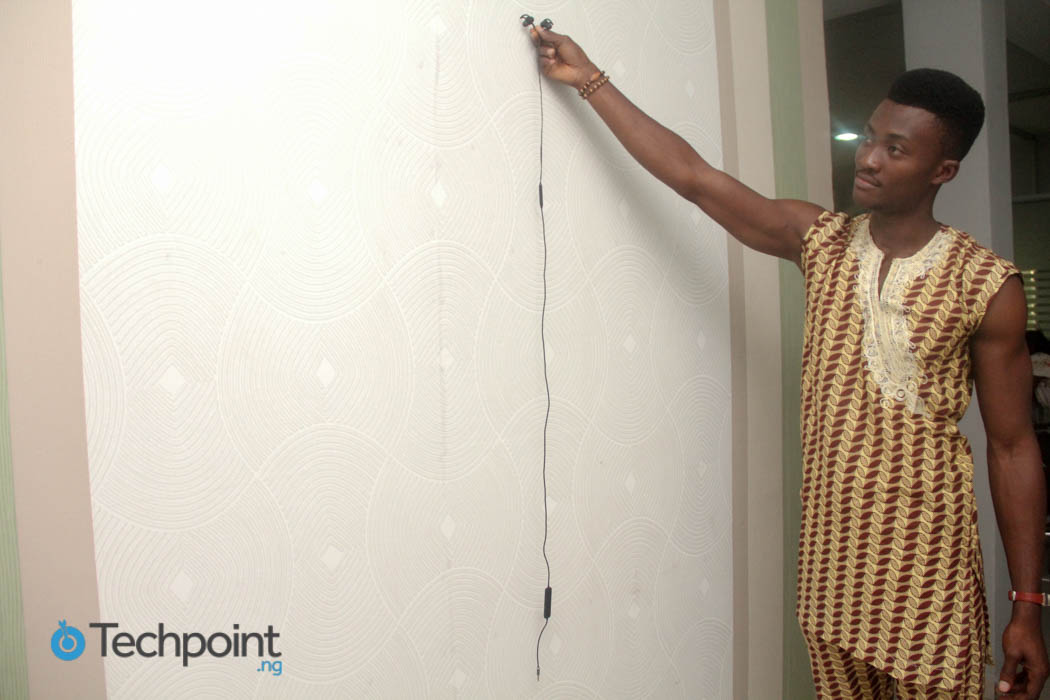 The picture above is the length with myself as a scale; and I am over 6'3 feet. Imagine!
Design
The Infinix DNC Headphones officially claim an 85% noise cancellation rate; but I think from experiencing it first hand, that it is nearer the 92% benchmark than 85%.
And its In-Ear Monitor (IEM) styled designs account for the super block.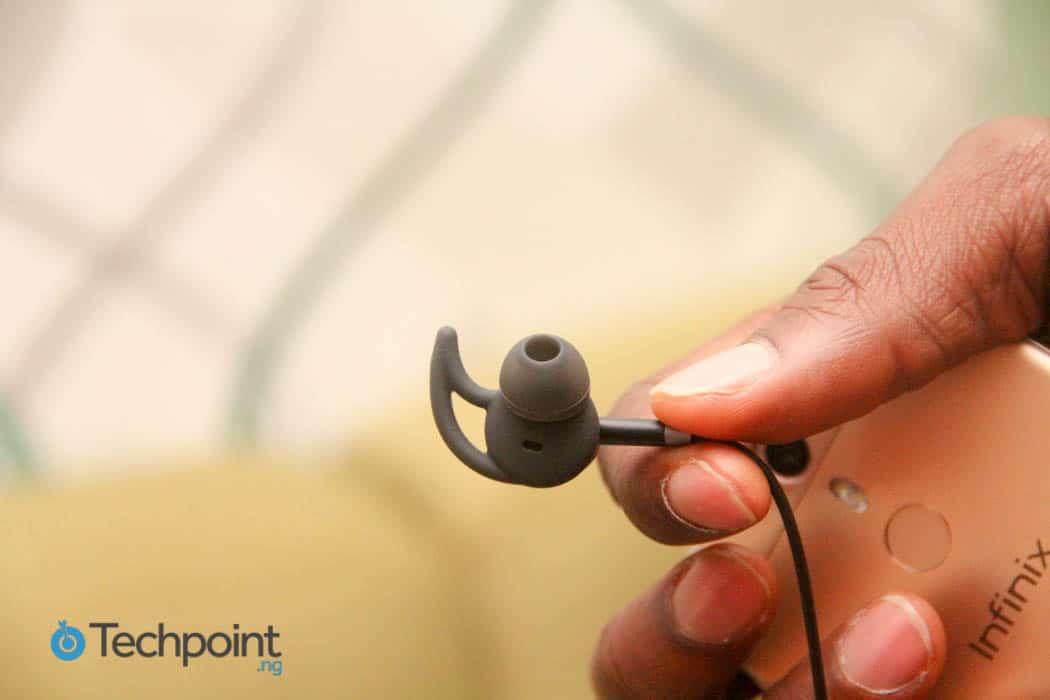 The way the headphones fit into the ears leaves little space for air and/or any other external noise; this feature is the biggest accelerator of its noise cancellation.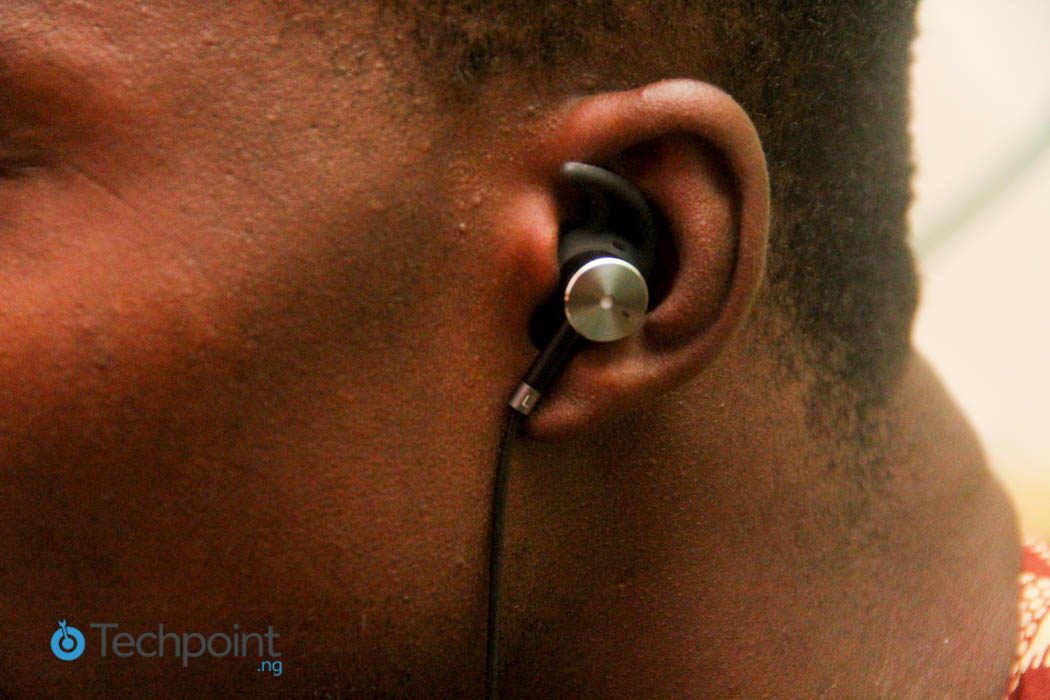 Volume controls and a middle button for picking calls, controlling music and activating Google Voice features.

On the reverse is a pin-prick indentation of the microphone that picks up sound crisply from a distance of up to 2 feet.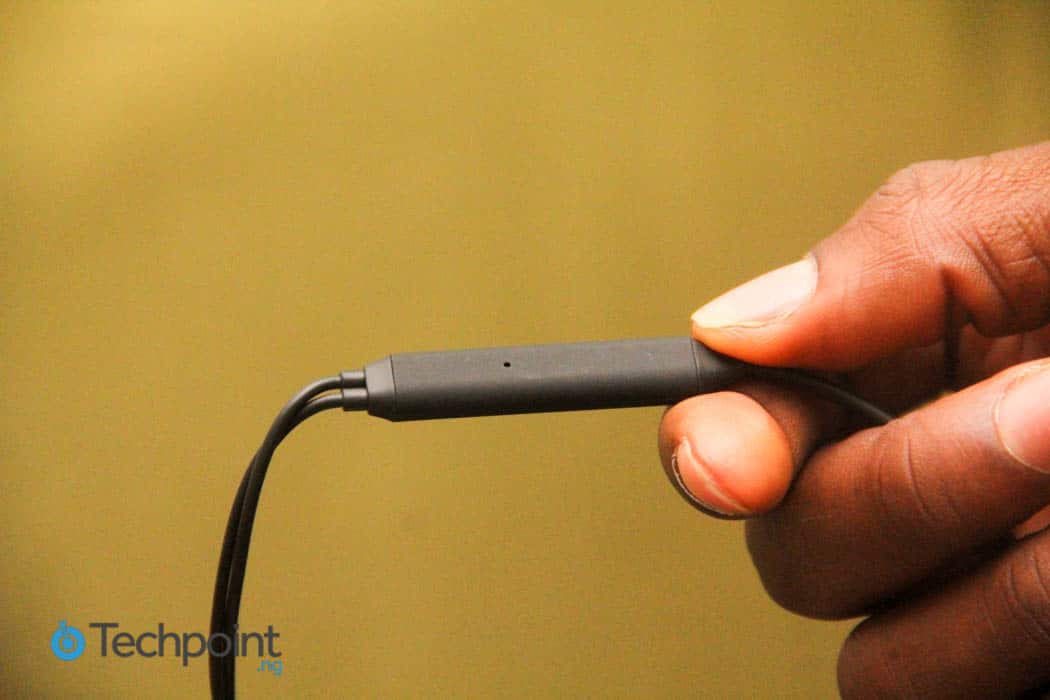 Dual Noise Cancellation (DNC)
This is the most promising feature of the Infinix DNC Headphones; they were even named DNC in case you had any doubts. As much as the earbud design accentuates the noise cancelling feature, a small rectangular box towards the jack controls it.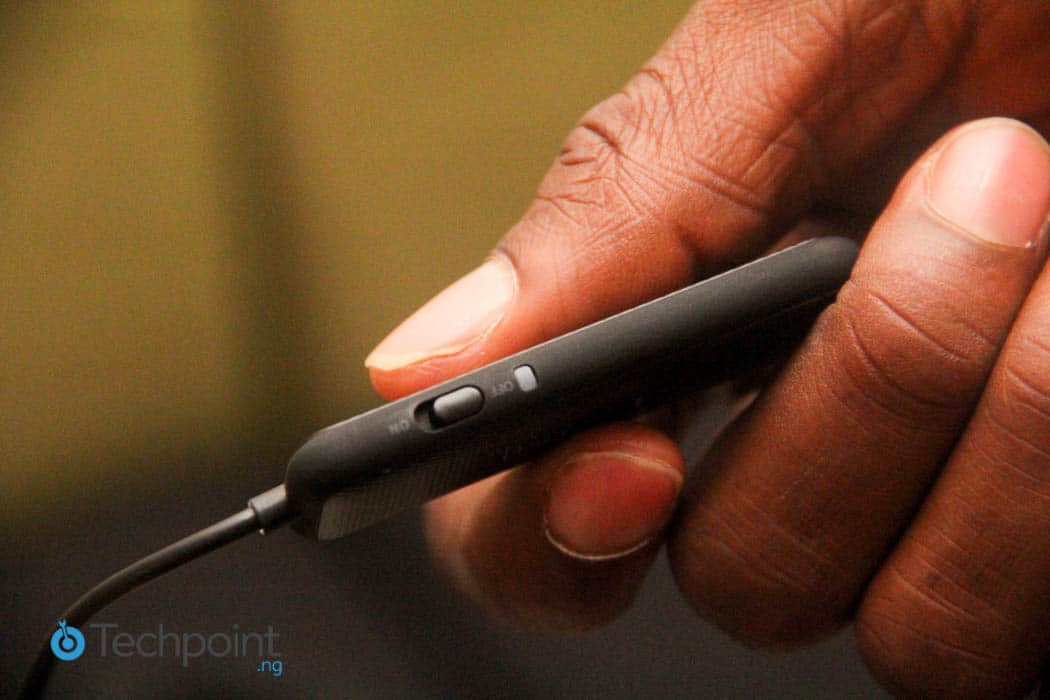 On the other side is a USB port to charge it.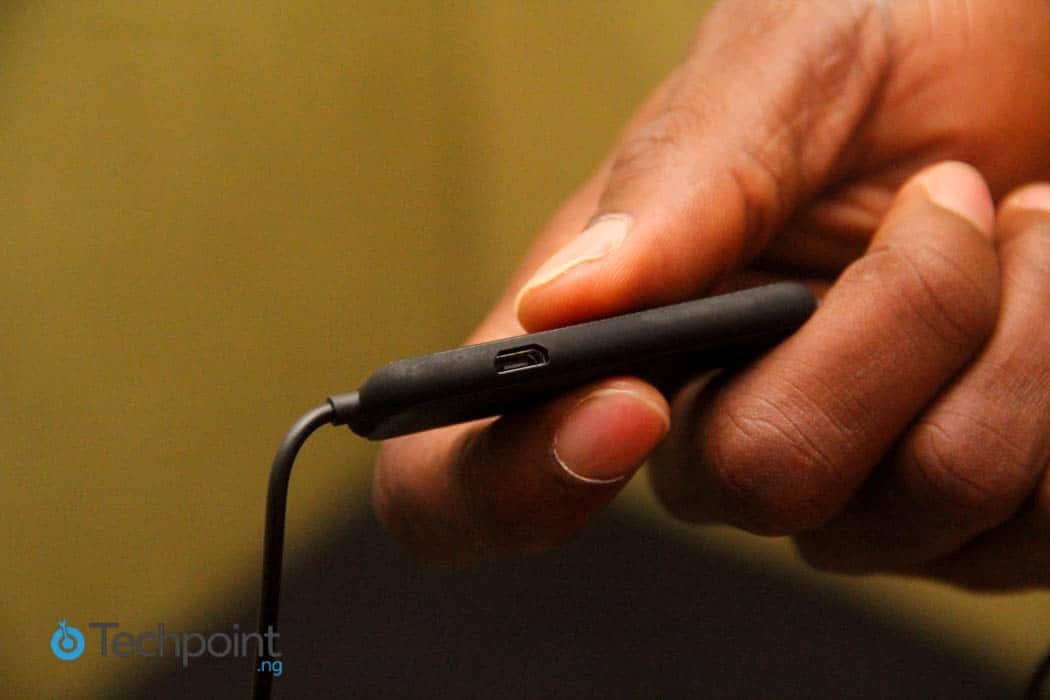 The most interesting thing about the Infinix DNC Headphones is that the noise cancellation feature works without music turned on. So when charged, the control box shuts off every surrounding sound to a near 92%.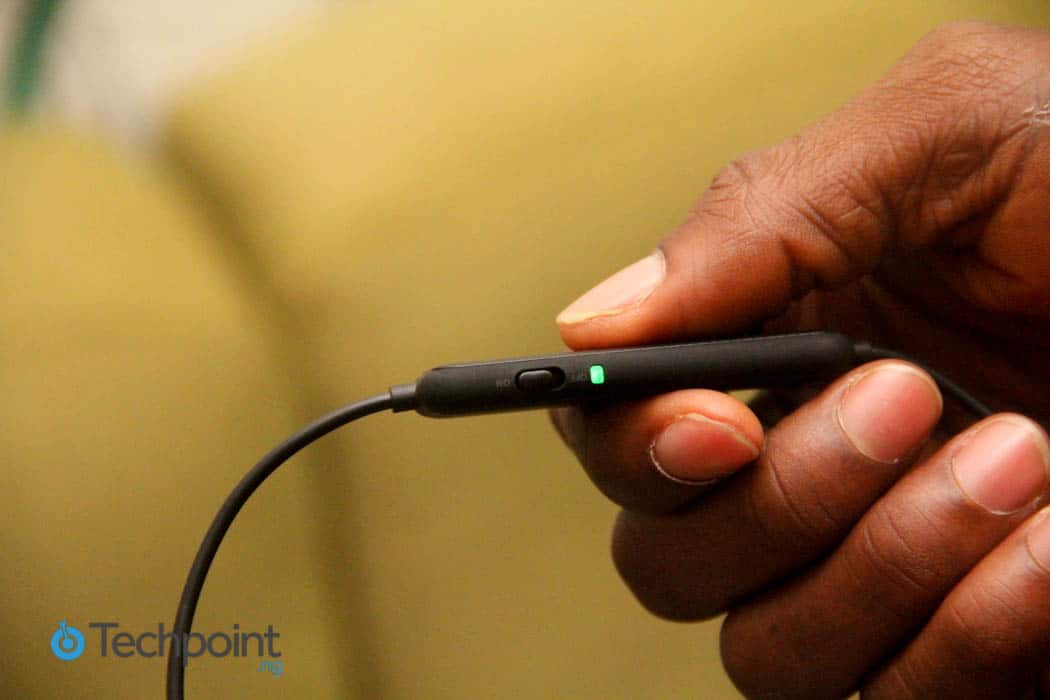 Even though it is not heavy, I wish the rectangular control was smaller; can't afford to have this thing dangling off me at every turn.
Battery
The  battery of the noise canceller of the Infinix DNC Headphones charges from zero to full in 4 hours 25 minutes.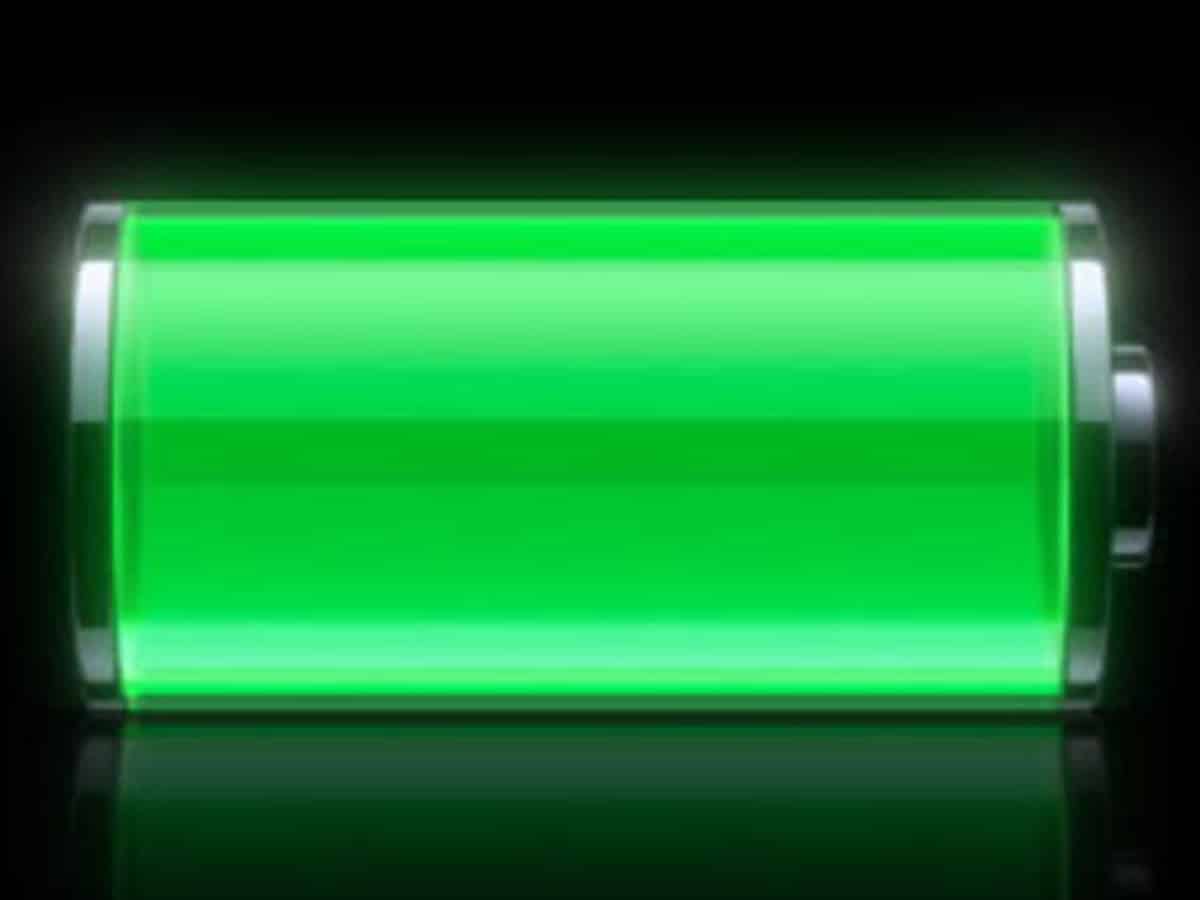 As a guide, when the LED indicators is flashing orange, the batteries are low; when it is red, it is minutes away from going flat. And in the course of charging it while powered off, it glows red too. Green indicates a full charge.
A full charge lasted 12 hours on first use and 12 hours 13 minutes upon the second trial.
Price and availability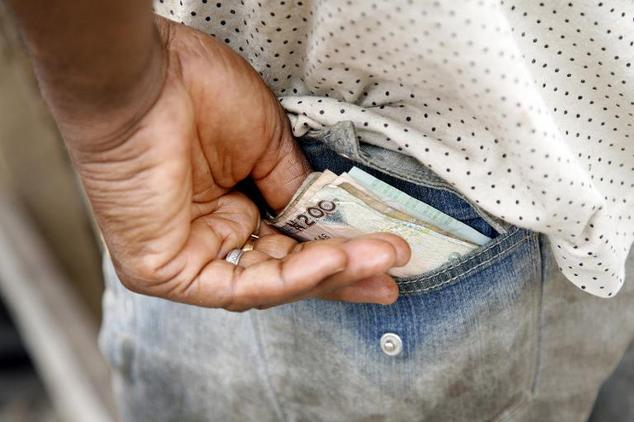 The Infinix DNC Headphones will be available for purchase on eCommerce platforms and consumer electronics markets from this weekend and is expected to retail from between ₦8,500 -- ₦9,000.
You guessed right; it is not CHEAP!
Verdict
I have seen noise cancellation headphones, but there is something about this one that sets it apart. The sleek design, carrier pouch and extended battery life are all winners for me.
The sound quality is crisp and clean. The Infinix DNC headphones are heavy on the bass and are not balanced out by enough treble, but this can be easily adjusted from the phone's audio settings; that is if too much bass bothers you.
Price is one factor that can make anybody wince, but with its many features, I did not expect it to come cheap. I cannot discredit for the price; in my own opinion, it is a near premium headphone -- by the standards of the average consumer -- with outstanding features to justify its price.
Lest I forget, these headphones CANNOT be worn with the noise cancellation feature turned on in any environment that requires interaction i.e walking on a busy road, driving or operating machinery; it completely shuts the world out.
I want to poke and all, but there is nothing to hate. I really like love the Infinix DNC Headphones; they are worth every kobo.