Ijeoma Oguegbu graduated from the Meltwater Entrepreneurial School of Technology (MEST) in June, 2016. Before her graduation, her startup Beavly, was selected for the second generation of S-factory, receiving  a fund of  $15,000. Beavly finished as one of the top three by the end of the program.
Beavly has also received an additional funding of $30,000 after being the only African startup to qualify  for the 16th generation of Startup Chile. Ijeoma opens up about her drive, passion and hope for Beavly.
Oyinkansola Sadiq-Mabeko from Techpoint.ng

: Tell us what you do at Beavly and what the initiative is about

Ijeoma Oguegbu from Beavly: I run Beavly. Beavly is an online marketplace that connects people to top professionals with the purpose of learning alongside them in their workplace. Trainees gain practical knowledge and hands-on experience by interacting physically with the professionals.

Currently, the platform is focused on making connections in vocational industries such as hair styling, fashion design, beauty and makeup, catering and others.
We started this platform because we want to be the go-to platform for self-empowerment and skills acquisition. Our mission is to help people harness their natural skills and transform them into businesses.
OSM

: That is amazing. But how did Beavly start?

IO: We started as 500Apprentices. The real story is I walked out one afternoon to buy some pastry down the road. The pastry I got wasn't really nice and I wondered why. The lady had just set up shop and I asked myself why, if she could spend that much money to set up this business, she couldn't invest a little more to learn these skills she obviously needed.

That was what inspired me and I had a light bulb moment. I remembered that my mum, who was an import trader,  also took in people to teach them her trade.

I also remembered a friend who, in secondary school, took classes in bead making. She made these amazing designs that she sold to make money on the side. I figured I could start something that brings these two people together -- people who want to learn and people who want to train.
OSM

: The question I have been itching to ask. Tell us all about your funding, both with S-Factory and StartUp Chile

IO: The first funding we received was $15,000. It was for being accepted into the S-Factory. The program is powered by Startup Chile. The S-Factory is focused on female-led startups and provides mentorship for three months in business; they take you through an acceleration program in Chile.

So we got the funding by applying and we got accepted. That was the first funding we got.
OSM
:
Why do you think you were selected for S-Factory?
IO: The S-Factory supports women but the basis is that they look to support huge global ideas, ideas that have impact and can change the world. The goal of the S-Factory idea was to get people through the program with just an idea, and at the end of the day, they want you to come out with an MVP.
So the idea must have business sense, the co-founder must be legit, the idea must be solving a real problem and must have global application. We filled out an application and we got in.
OSM

: You were the only African StartUp selected for the 16th generation of StartUp Chile. What would you say was responsible for that?

IO: I think it is basically the fact that throughout the S-Factory program they saw that the team was strong, and they were comfortable giving us another $30,000.

When we went through the S-Factory program we placed among the top three finalists at the demo day. So I'm  definitely confident that it was because they saw the zeal in the team, they saw how we worked, they believed in the idea and they were willing to give us more money to see how far we could go with the idea.

Our performance set us apart. We went into the program, with just an idea in November 2015 and we came out in March with a full blown business with users.

The ability to achieve that in such a short amount of time was convincing enough to invite us to another program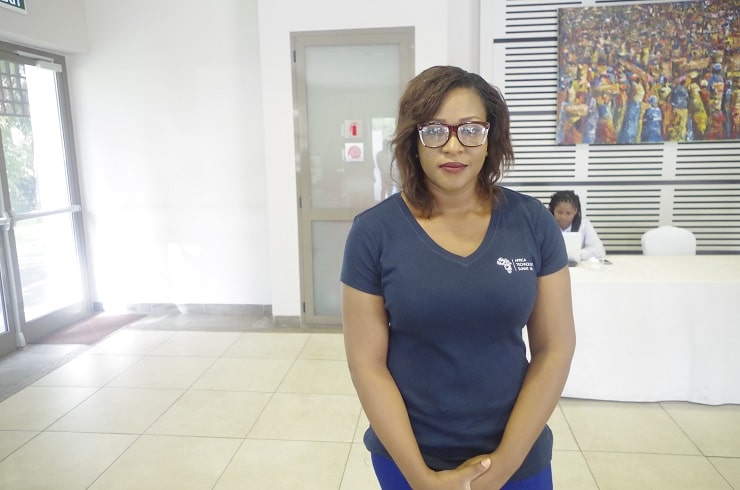 OSM

: Beavly works solely on vocational skills. Any reason for this?

IO: Before we selected segments to focus on, we took a look at Nigeria and saw that these are areas where there is a lot of inflow of money circulating around. However, people do not take key note of these areas because they don't regard them as prestigious corporate jobs.

Over time, we have seen people in beauty and makeup industry making it huge there. We've heard stories about people who quit bank jobs just to open a hair salon; there is a constant amount of money coming in from there.

There is a huge attention being given to African fabric, accessories, and basically African fashion. These are industries that are huge, and if trainees come up to the platform and gain experience, interact with professionals or gain skills, they can get inspired.
OSM

: How successful has this been? Can you give us statistics?

IO: So far we have had 120 connections both offline and online. But on the platform right now we have 100 trainees signed up and we have a request waiting list of about 530.

So we are just processing it, working on connections request as we see fit and learning on the road.
OSM

: How does the request training list work?

IO: Professionals reach out to us and tell us the amount of trainees they want within a specific time frame. We have a service which we call rapid recruit service, which is the amount of request for trainees we have.

That assures us professionals are willing to take on trainees. And we have a waiting list of requests that we need to serve.
OSM

: Do you think EDX and Cousera could be competition? What other competitors do you have in Nigeria? 

IO: I don't think so because Beavly is not an online learning platform; we don't do training online. We connect people to learn offline so they gain hands-on experience. And so people learn physically and practically. With regards to competition in Nigeria, I have not yet come across any platform that is doing this.

Basically we compete indirectly with platforms like Jiji and VConnect. Indirectly because these are platforms where you go just to list ads. They are like generic classified websites.
OSM

: If you had the chance to pitch to graduates, to convince them to learn skills, what would you say to them?

IO: Nigeria has a huge problem of unemployment and the fact is that it is getting worse. We have a blog post on Medium where we predicted that in the coming years millions of graduates will go unemployed.

Graduates need to correct a mindset. They need to stop thinking that when they come out of the university the next best thing that could happen is to land a job. But among these graduates, there is always someone who is so good at makeup or fashion design. Why don't you harness your natural skills or make them into something huge?

Why don't you become entrepreneurial instead of going the normal route of being a job seeker. Because if everybody keeps blaming the government and the economy, then there's no moving forward for you personally because you have to take responsibility for your own success.
OSM

: What's the plan after Startup Chile?

IO: We are currently we are in a phase where we are beginning to receive requests from Ghana. In the next few months, we are hoping to scale into the Ghanaian market.

So after the Startup Chile program, our goal is to be a fully sustainable organisation in terms of revenue, and also in terms of understanding the  Nigerian market. We should have figured out what we have to do to position ourselves in such a way that we provide an immense amount of value to everybody, especially the skill seekers and the trainers.
OSM

: What do you see in the future for Beavly?

IO: Beavly is not just going to be for training, the focus had been drawn into the IT and corporate sector.

People are focusing on getting jobs in banks, hospitals and in companies but we see huge potential in the informal and vocational industry in Nigeria. So we are doing everything to explore these industries and what we can do.

In five year's time, I see Beavly connecting people to jobs in the vocational industry. For example, say someone wants to set up a hair styling shop and needs to hire about 5 hairstylists; the go-to place should be Beavly. Two trainees who have completed their training should also be able to connect, pool resources and start businesses.
OSM

: Any other ideas you are working on?

IO: There is a feature on Beavly that has been in our pipeline. It is called "Share Your Shop Space". What we want to do is enable people share their shop space. If you are a hair stylist and you need a nail person close to your shop, working with you in the same place, that should not be a problem.

In 5 years' time I see Beavly as a fully blown platform that helps people take full advantage of their skills and the informal vocation industry in Nigeria.

All this while also enabling them to connect and importantly create an impression of prestige attached to this industry. Because right now, when someone is asked what they do and they reply with "I'm a caterer", it doesn't carry the same weight as working in a bank.

You can liken what we plan to do with how LinkedIn has been able to attach professional status to some careers. In five year's time, I want to see someone say "I am a fashion designer, I make bangles with Ankara and I am proud of what I do".
OSM

: Am I correct to assume that you have background in IT?

Yes. I studied Computer Science and Business Management at Wisconsin International University College in Ghana. I graduated in 2014. After that I went into the Meltwater Entrepreneurial School of Technology.

Currently it is called MEST AFRICA . And what they do is, they take the best brains from countries in Africa, South Africa, Kenya, Nigeria and Ghana, bring them together under one community and they teach business, coding and communication.

It is there I learnt to harness my software entrepreneurial skills. That period made a huge impact in my life both personally and professionally.
All this was made possible because Interswitch Nigeria partnered with MEST. The partnership enabled MEST to take in Nigerian students for the first time. So I am among the first Nigerians that ever went to MEST through the Nigeria Interswitch partnership. I graduated from MEST in June 2016,
OSM
: So you have never worked for anybody?
IO: I have. I have done two 3-month internships with IT and software companies.
OSM

: Asides the internship, you just went straight into working on your own idea? How did you do that?

Some people just go through the university, this is something we need to change. That is why your article on certifications as a remedy to Nigeria's unemployment problem resonated with me.
---
Suggested Read: Of certifications and Nigeria's problem of unemployable graduates
---
People just go into the university because they just want to be there. I was almost a victim of that, I was also trying to get into UNIZIK , Awka. I applied for Medicine and I was given Geology.
But then I knew what I wanted because I was always fascinated with computers. So fortunately for me, I made the decision to go to Ghana and study Computer Science. I fell in love with software development and coding, and I became a coder.
I really wish people will stop doing things that life throws at them and be much more intentional about the decisions that they make. You can't just pass through the university with the hope of having a certificate at the end. Because you end up seeing that someone who studied engineering for five years is trying to work in marketing. It becomes problematic.
OSM: If you were to advice young people trying to start their own business, what would you say?
It is scary. Initially everybody around you will probably think you are crazy because they start wondering where the next salary is going to come from. What would happen if things went wrong?
My advice is, it is scary but it gets better. So keep going. Find someone who you can work with and believes in your idea. Also remember to learn along the way and always take feedback and incorporate them.
Also there is a lot of attention given to promoting entrepreneurship and reduce the thoughts of landing the next big job. So go out there, search for opportunities some specifically for women, some specifically for Africa in just promoting entrepreneurship. Take advantage of this bubble and make something beautiful of yourself.