According to a report on Quartz Africa this morning, Iyin Aboyeji, co-founder of Andela has finally taken a bow to focus on a new venture called Flutterwave.
What is Flutterwave?
Flutterwave is a platform that allows merchants make and receive payments across multiple platforms. Apparently, it has been in private beta for weeks now.
This move is coming after Andela raised $24 million from the Mark Zuckerberg and Priscilla Chan foundation. With the funding, and as Andela had started making a global impact, Iyin's exit is a timely one as it came when the proverbial ovation is loudest. But we all knew he was going, even before it was made official by the announcement.
The elongated silence from him that followed the brouhaha that was the Nigerian tech community's response to the foreign media excluding Iyin from the list of founders of Andela when they announced the $24 million, fuelled the speculations that he was on his way out.
All facts dating back irrefutably indicate that Andela was Iyin's baby weaned from an already existing platform; Fora.
From the first conversation that started the idea
That was on the comment section of a TechCabal article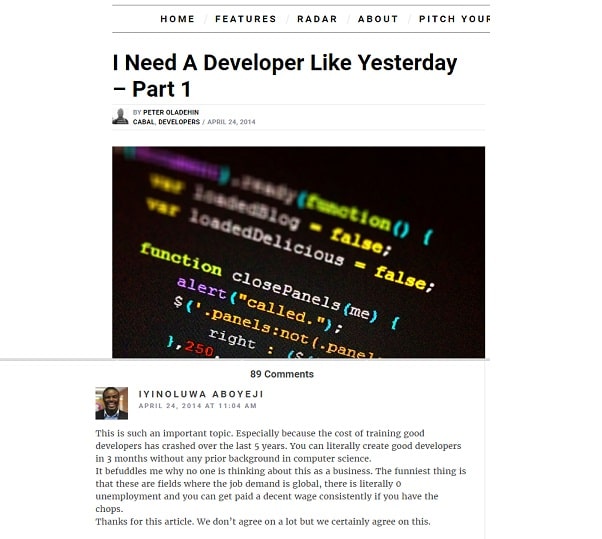 To a tell-all interview where he and Jeremy explicitly implied there were no other co-founders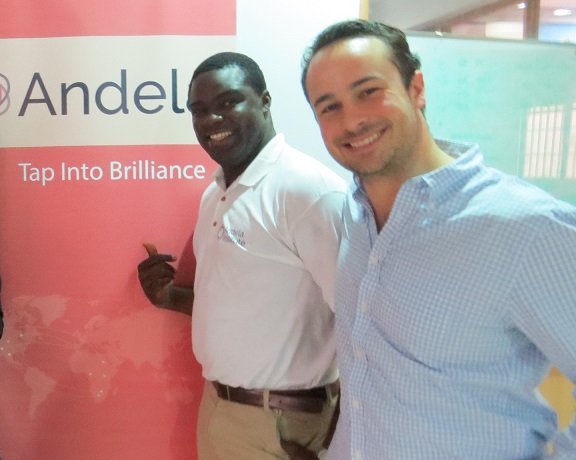 And then a tweet five months later
Where he  tried to "correct" an article naming he and Jeremy Johnson as the only co-founders of Andela.
We all knew -- or suspected -- the actions were leading somewhere; probably an exit. So therefore, the long explanation via a Medium post after the long silence -- that did not go down well with anybody that cared to admit -- did not really count too.
Even if you are still not convinced
The original announcement mentioned that Flutterwave:
...has already transacted more than $20 million to date working with clients including Uber Nigeria, Access Bank, Paystack, and Page Microfinance.
The hands-on intensive nature of Andela does not look like what will allow a man run a "side hustle" that will have transacted up to $20 million dollars "in a few weeks". Or $10 million, or even $5 million.
This is proof enough that work on Flutterwave had started long before anything became public knowledge.
But really,
Exit or not, Andela has come to stay and will remain a force to reckon with as Iyin in his own words " [will still] remain close to both Andela and its mission as an advisor to the company". 
Having successfully built and contributed to one of the greatest startups value-adding businesses to emerge from Africa in recent times and launch on to a global scale, I know Flutterwave will take the payments industry by storm worldwide as lions do not birth sheeps.
This young African visionary I admire is just starting in his conquest of the world and we wish him well.