What do you get when you combine a decade's worth of engineering expertise with a lifelong passion for basketball? A very convenient sports engineering opportunity, that's what
Today on Founder's table, we catch up with Opeyemi Babalola. He is the CEO and founder of Webber Engineering, Nigeria's first -- and possibly Africa's only commercially viable -- basketball facilities manufacturing company.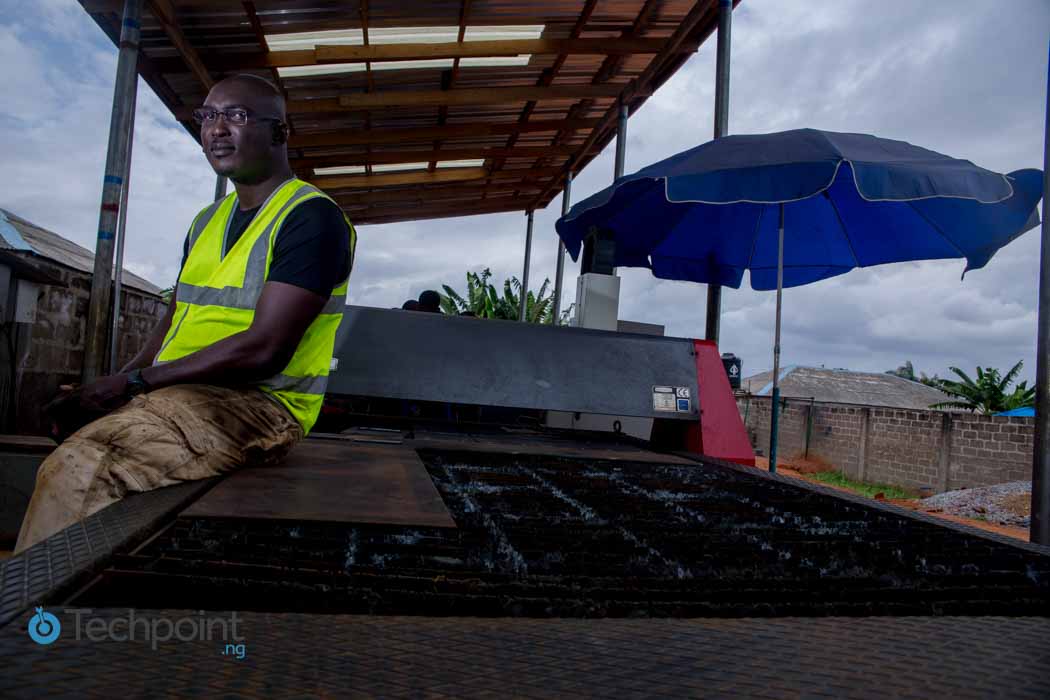 Muyiwa Matuluko of Techpoint.ng

: Briefly describe your educational and professional background

Opeyemi Babalola of Webber Engineering: I have a Masters in Subsea Engineering from the University of Aberdeen. My first degree was in Mechanical Engineering from the University of Ilorin.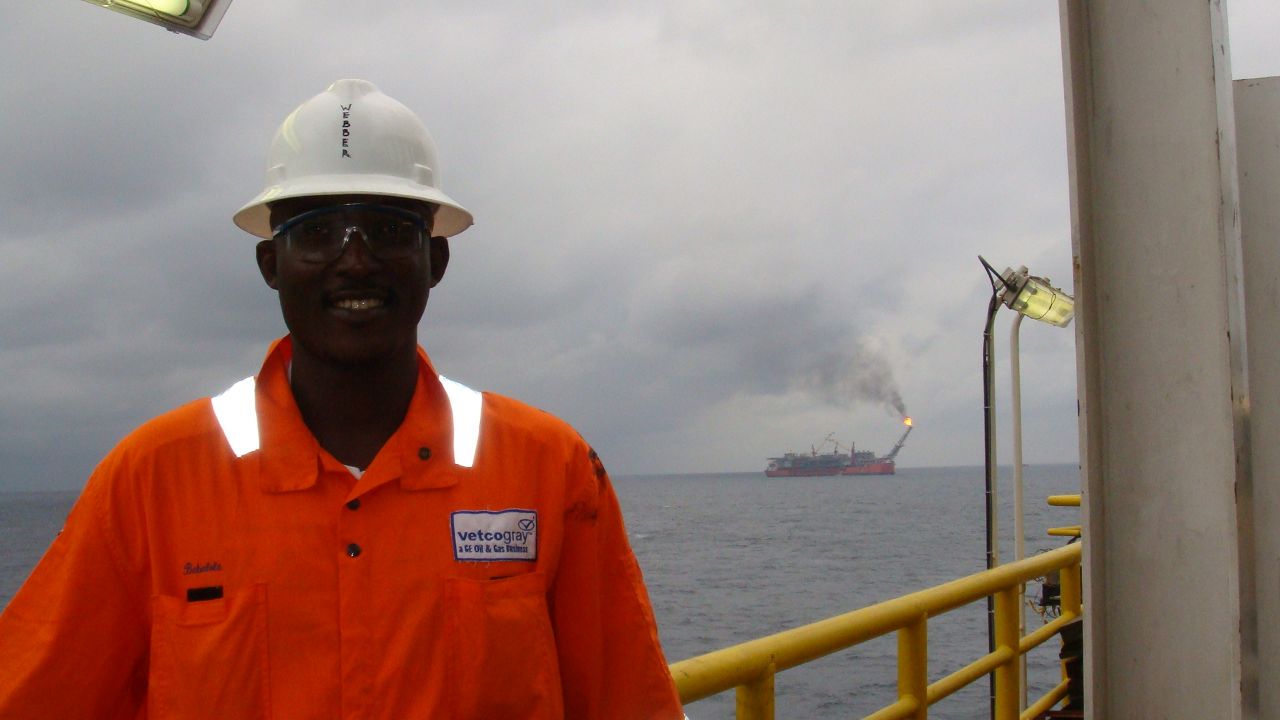 At the peak of my career, I was an expatriate in Angola working for OneSubsea. However, while my expertise is in the area of hardware production for the Oil and Gas sector, I have always had a passion for Basketball. I used to play basketball in my very youthful days.
MM

: So how did you come to the decision to quit a promising career in engineering to start your own company?

OB: As a result of the fallout of dwindling Oil and Gas prices in the last quarter of last year, I found myself in a situation where we were either going to be laid off or losing contracts. So I decided to come back home and work for myself; I figured I could use all the experience I had gathered in engineering and apply it to my passion for basketball.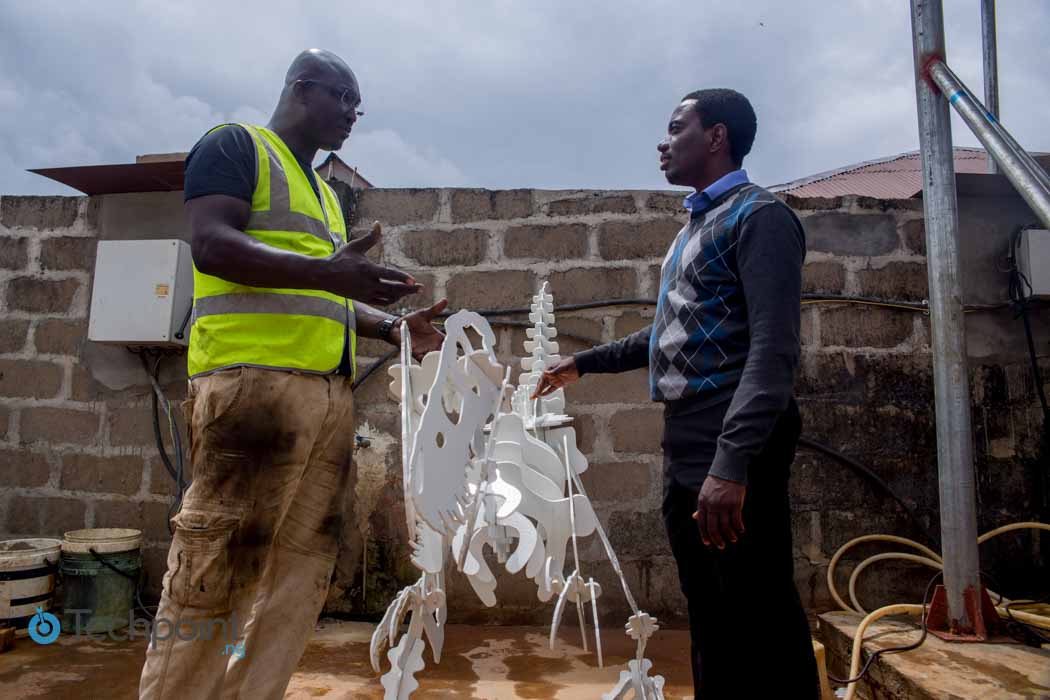 This wasn't an abrupt decision though. In the lead up to my return, I made it a culture to spend a bulk of whatever I had on procurement and importation of machines into Nigeria. What I did was store them in a garage I built in my father's house in Ilorin. By the time I came back home finally, I was awaiting the shipment of the last machine which is the Computer Numeric Control (CNC) Plasma Cutting Machine.
So I practically started running Webber Engineering Nigeria Limited in 2010. But we actually began full time in 2015 October when I came back home finally. By the time I was ready to startup, I had all that I needed to make our first product.
Coming from my engineering background, and also having a stint in the sheet metal fabrication industry, I was able to put together a training for the workforce which I started with. For now, our product range revolves around a variety of basketball backstops.
In the near future, as we expand, we really want to be a one-stop shop for basketball equipment generally -- like portable bleachers and training aides for players -- not just the backstops alone
MM

: As a pioneer in this space, how have you managed to grow your customer base? I am asking because I imagine that before you got into this business, your target market already figured out a somewhat sustainable process of importing these kinds of equipment you provide.

OB: Like I mentioned earlier, I used to play basketball in my very youthful days. I played for Kwara Falcons, Dodan Warriors and even the University of Aberdeen. Basketball took to me to most of the states of the country so I was already well known in the basketball family in Nigeria.
Early on before my return home, I realised the strength in using social media to get the customers you really want. I procured a DSLR camera in 2014 and every time I was visiting home, I would attend live basketball games and upload high quality photos of them on my Facebook wall. Soon, basketball enthusiasts from all over Nigeria and beyond were adding me on Facebook because they wanted to follow my regular updates. From that I was able to gather a client base of basketball enthusiasts. Based on my familiarity with the basketball family in Nigeria, I was also able to reach out to those who I knew were going to be willing to buy basketball backstops either for their teams, tournaments, residential purposes or in schools and higher institutions.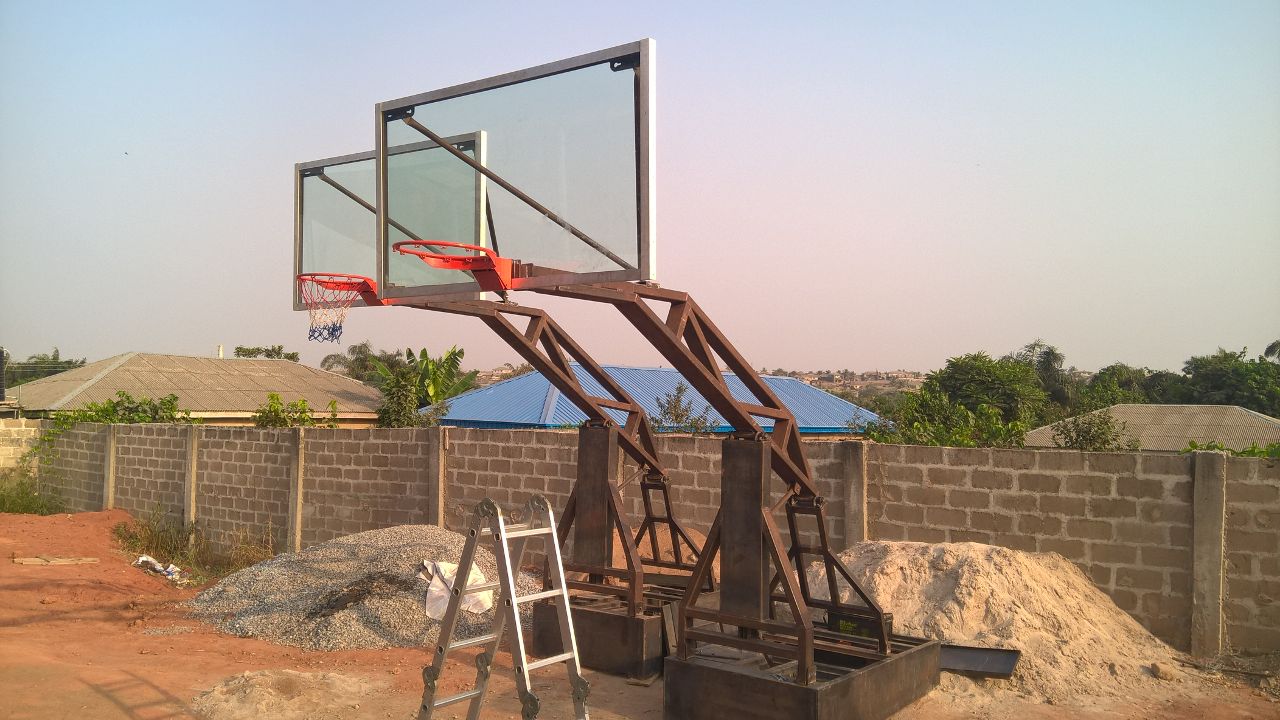 MM

: Quitting your job to start your own business, has it been worth it so far?

OB: We've been manufacturing basketball backstops since October last year and we are still in business up till now. We have a lot of orders currently. We have also have lots of returning customers. Yes, we are still in the process of getting our feet grounded however, the customer base is growing continuously. The thing is people are just beginning to wake up to the reality that if you want to buy quality, it comes at a price. A roadside welder can do these things let's be honest. But can he produce to the same standards, make them durable and provide after market support like we do?
MM

: Running a hardware engineering business is hard enough. Doing it in Nigeria is near-suicidal. How have you been able to cope?

OB: We have been coping because we were able to put in place a strategy that enables us to manage the situation effectively. For instance we rely solely on our own internally generated power. We don't rely on the grid because all our machines are 3 phase machines and most times PHCN doesn't even supply 2 phases, let alone 3. We had prepared well for all of these long time ago. I bought the generator in 2014; that's year and a half before we actually kicked off operations.
Of course, there's the challenge of buying diesel and servicing the generator every so often. But we build all that into cost of production. Even at that, we are still able to offer a far cheaper option than importing. This is because in importing, not only will you have to pay for shipping, custom duty and clearing agent fees, you also have to pay in hard currency. And you know how difficult it is sourcing for hard currency in this current economic situation.
Another strategy I was able to put into place was employing from my immediate environment. My workers have the advantage of coming to work very early because they don't have to commute from faraway. In fact, two of my workers live next door to our factory. I am the only one that comes in from town. The furthest that comes to work from this neighbourhood treks just 50m from his house to this place. So that is one key thing which has enabled us to survive in this trying economy.
MM

: Obviously, your professional background has been a huge influence on you foray into entrepreneurship. What's your take on young people jumping into entrepreneurship right after graduation, especially considering the current state of unemployment in the country?

OB: In the Bible, Jacob had to labour for his father-in-law before he was able to get his own freedom to do the same thing. The same applies to life; you need to get experience, even if it will come at a cost to yourself. People need to learn to sacrifice even if they're not getting paid the worth of their labour.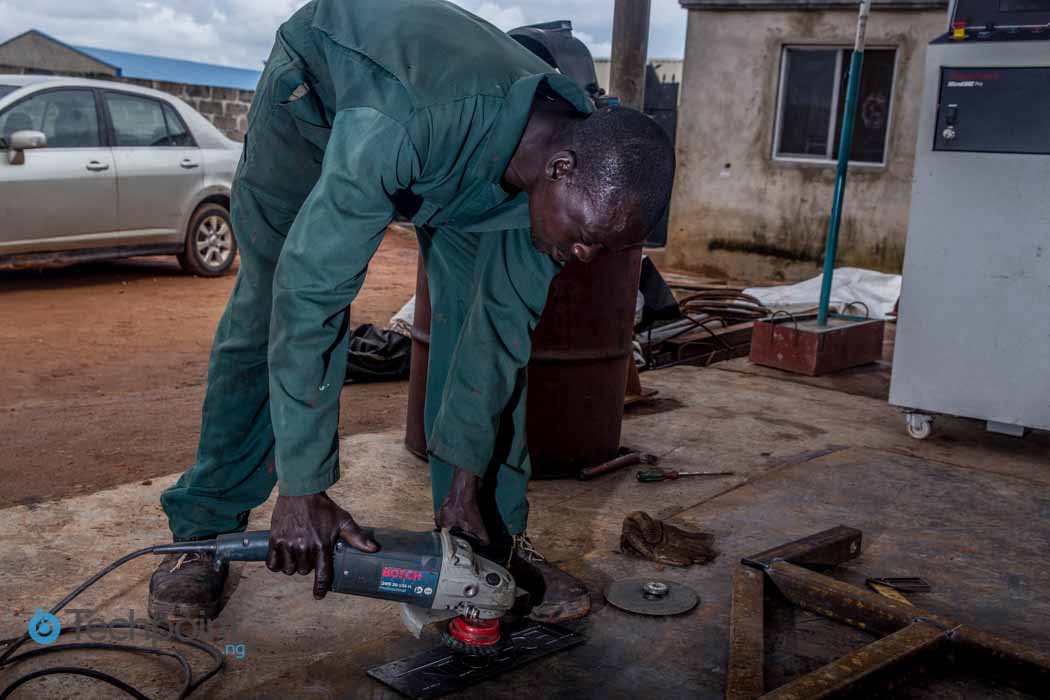 A lot of people don't believe they should be underemployed. Someone with a PhD does not want to do a clerical job but if he goes abroad he is okay with doing menial jobs per hour. What's the difference? A lot of Nigerians driving Uber cars today are graduates. Before now, they'd only prefer to do that in the UK or US.
Of course, we all get to that point in our lives when we want become our own bosses. But the question is, what did you learn while working for other people? What have you learnt helping other people to get their jobs done? People should wake up to realty of life that you have to serve before you can be served
MM

: How did you get the funding to startup Weber Engineering? Have you raised any investments so far?

OB: All I had when I started out was the money I'd saved, cashing out 30% of my pension fund and some funding from family and friends. This was barely enough to run my company for a month but that's all I had starting up. My wife was very supportive in the beginning as well, as I had to step back a little bit from some financial responsibilities.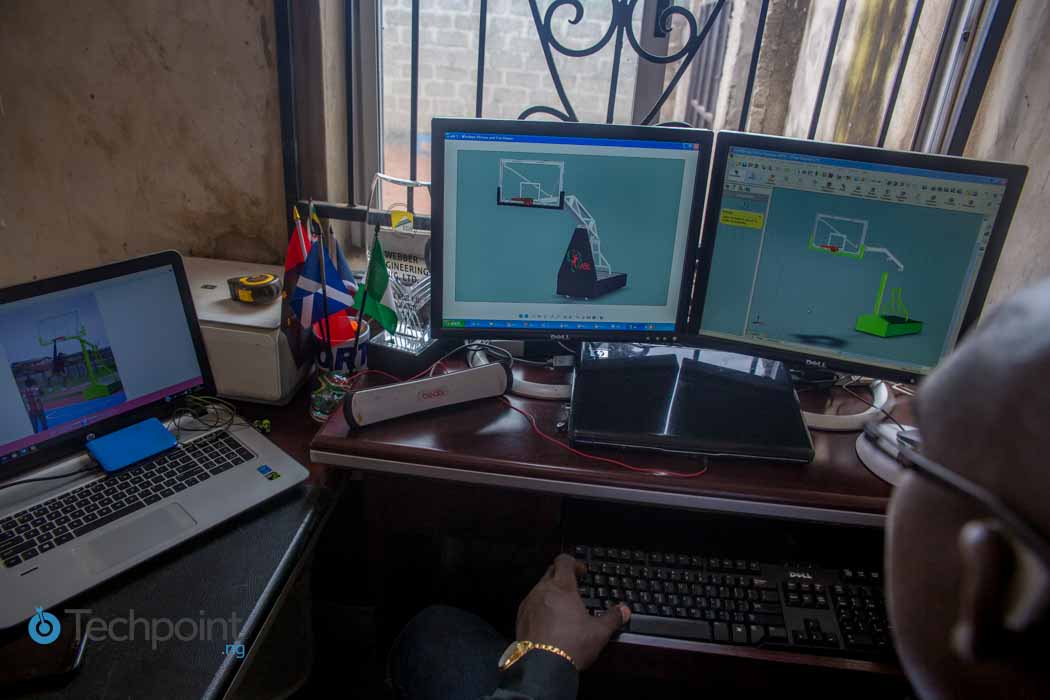 We are definitely going to get to that level where we will have to invite investors. It's a gradual process. We are not in a hurry.
MM

: Have you ever gotten to the point where you felt like giving up?

OB: No way. Having invested so much in what we are doing currently, there is no going back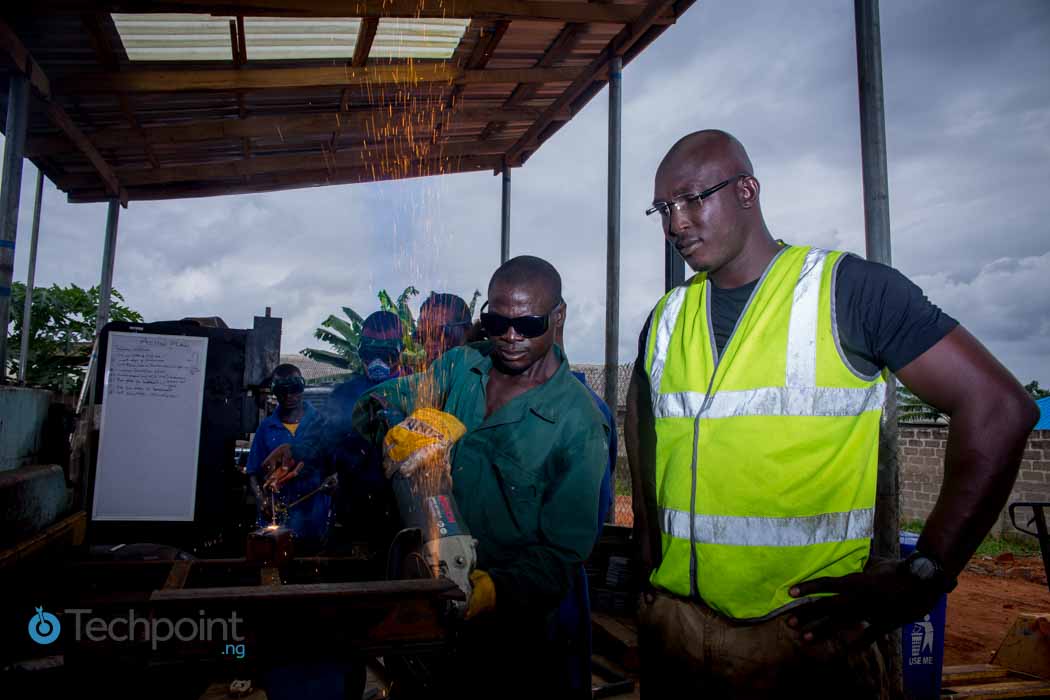 This is not the first business I have done by the way. In 2008 I actually started a company -- SAV I called it -- as an offshot of the Obasanjo regime's ban on importation of generator soundproofs in Nigeria. I saw an opportunity in the fact that no one was producing stickers for locally manufactured soundproofs. So I started doing that and I made a lot of money just by selling stickers. However, because I still had my 9-5 job, I wasn't able to effectively market my product across the country. With time it just faded out. By 2011, I started working between Lagos and the UK so I wasn't able to be around to run the business. It just wasn't sustainable at that time.
MM

: Any parting words for budding entrepreneurs?

OB: Hold on to what your mission is, no matter how long it takes. My first basketball backstop was actually manufactured 21 years ago, albeit non-commercially. I have always had that vision that manufacturing these things in Nigeria was possible. I managed to keep that dream going for 21 years. Be focused on what you currently do but always have it at the back of your mind that your dreams will always, by the grace of God, come into reality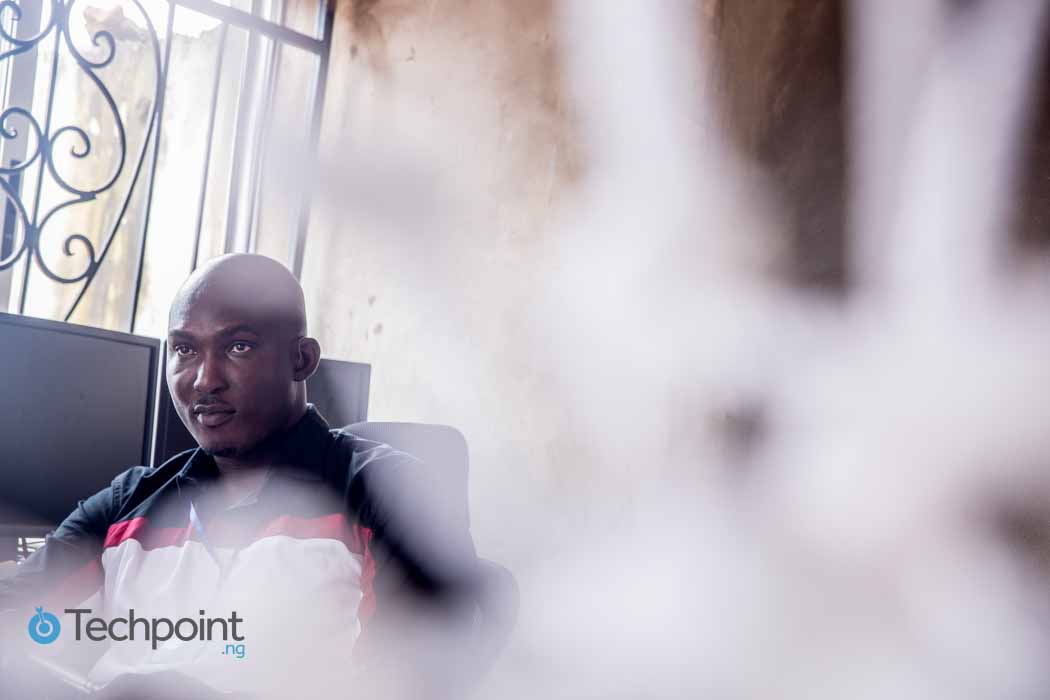 When I was selling my stickers some of my customers then would contact me to know if I could also help them design generator soundproofs. I got lots of other consultancy jobs like that. But if I had never started selling those stickers, I wouldn't have known about other opportunities that lay in wait. Dangote started with transportation and before you know it, he was manufacturing the sugar and cement he was helping other people to transport. If he never bought the first truck to help other people to transport, maybe he may never have woken up to the reality that there's money in this sugar and cement business.
That's just my key advice; always go after your dream, no longer how long it takes.