I'm not going to bother myself with big grammar; eCommerce is simply talking about business done over the internet. And I am shocked to report that as at 2013, over 60 million Nigerians were on the internet. These were people with purchasing power and oh that year, Nigeria was described as experiencing her own dot-com boom!
2013 did not just happen by the way, there were dramatic shifts and turns, one of which was the shutting of Kalahari.com.ng in 2011 by MIH in Nigeria a year after it was established. By the way, it was reported that they spent an estimated $66,000 monthly on advertisement and publicity.
Although rumours were rife that they had closed down because of low patronage, the company explained that the decision was to help refocus efforts on other businesses, namely Dealfish and Mocality. However, in a not so funny twist of events, Mocality was shut down in 2013 citing the same reasons for closing Kalahari while Dealfish metamorphosed into OLX.
Sentiments aside, when talking about one of the eCommerce giants of today, Jumia comes to mind. Their story changed when they merged Kasuwa, an online electronics store with Sabunta which was known for clothes and accessories.
If all of the sites were shutting down due to low patronage, how did the likes of Jumia and Konga manage to bring more Nigerians with purchasing power online?
We love awoof! Which is probably why these sites adopted en-mass the Black Friday sales. And true to form, sales often shot through the roof during promo periods.
First came the Funding Sprees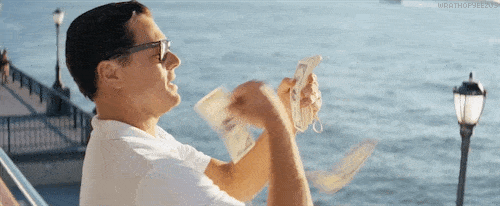 However, I can't help but be interested in the funding and how such massive and consistent promos were pulled off.
In 2012, Kinnevik invested a seed fund of  $3.5 million in Konga, in 2013, Naspers funded them with $10 million, the site received another $25million towards the end of 2013 and late 2014, they received an estimated $40 million.
Jumia on the other hand in 2013, received $26  million from summit partners, and were estimated to have received a total of $150 million from shareholders in 2014.
Trailing behind, in late 2011 Dealdey received $1 million from Kinnevik and they were able to generate $1.27 million in gross revenue. In 2015, they received another $5 million from Kinnevik.
Yet, Konga fell 113 places in global web ranking during the first three months of 2016. Jumia Nigeria fell by 183. Although Kaymu's web traffic grew, bounce rate grew by 44%, daily page views per visitor fell by 22.5%, while daily time spent on site went down by 21%. By November of the same year Dealdey received their $5 million fund, they had sacked  60% of their workforce, and their warehouse was shut. Barely four months after they let their staff go,  the daily deals site was acquired by Ringier Africa Deals Group (RADG).
Then followed Layoff Season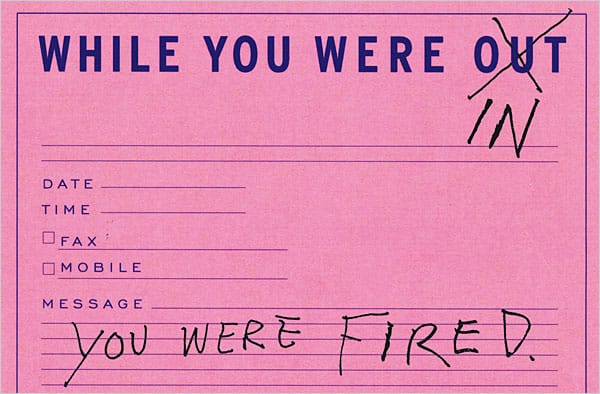 Last week, news filtered through that Konga will be laying off a sizable chunk(60%) of their work force. The step which comes barely a month after Jumia decided to consolidate all of her businesses following a decrease in revenue, has been justified by the CEO Shola Adekoya "as a prudent and necessary step for the long term success of the company".
This is logic; you can't argue with reasoning backed up by fact (logic says that if you are spending, and cannot see justification for the huge amount of money you are pumping out, cut back), except for the fact that they had laid off 10% of their workforce this January, and the reason for that was to restructure and realign the company's focus to be more agile in the prevailing local economic conditions. Which to me seems similar to the reason given this time around; if they sacked 80 workers this January, right after they made a growth of 113% from 2014 sales in November during the "Yakata" sales, then there are more fundamental issues to be examined.
But what's really going on? The devil is in the details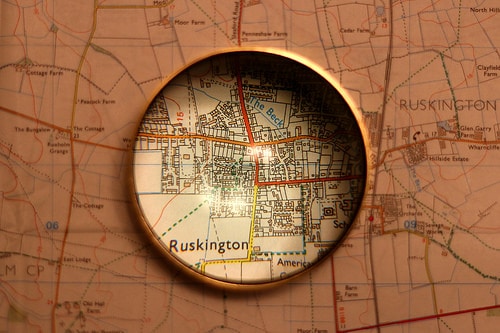 So the question I have been itching to ask, why are these eCommerce sites having challenges despite the funds they have been receiving? Why did Kalahari and Mocality shut down? Why are Jumia, Konga and Dealdey going through the same rough patch?
What the experts say
Vconnect CEO, Deepankar Rustagi said Mocality failed because they didn't know the terrain so well. That's not all, Rustagi said they were not patient enough adding that the first two years of Vconnect's life was put into conducting market research. According to him, "we ignored massive marketing expenses and just focused on gathering and organizing information on all SME businesses, starting with Lagos. No one has this kind of data."
But does that answer the question? I don't think so. The economy hasn't been stable, and as CEO of Rocket Internet Oliver Samwer has said, Nigeria is a difficult macro environment.
We can then understand why, if after all these figures, you think we have too many eCommcerce sites. Scratch that thought; Oyihoma Saleh the CEO of KosavaDeals thinks the fast growing middle class are still undeserved and that more online stores are needed.
---
Suggested Read: Why Online Marketplaces are not helping eCommerce grow in Nigeria.
---
Aside from Rustagi's assessment of Mocality's failure, I view logistics as another difficult issue. If you order up an item and it takes forever to be delivered, what would be your reaction? I'd be spitting mad, but in the defense of the merchants, who are at times third party sellers, all they are trying to do is save costs. The sales do not come in bundles, they trickle in; and so they wait for orders to pile up before dropping off at delivery centres.
Still in the defense of merchants, it is important to note that the Payment on delivery wahala has put them at the mercy of customers. My mouth hung open, while listening to a merchant recount experiences of tricks played by Nigerians who have taken advantage of the concession and the huge loss suffered as a result of it. (Imagine having a product ordered up, you deliver to the client, only to be told by the client that they forgot and they were just testing out the system). And yet, people still feel reluctant giving out their credit card details online. Go figure.
As a response to the delivery centres issue, Jumia and Kaymu, both launched a joint initiative to provide a fulfilling delivery platform for online sellers in Africa. According to them, another advantage to this partnership was it had the potential to  create up to 100,000 jobs in logistic services.  While  April this year, Konga launched the Spaceship by Konga (SBK).
Looking on the bright side
But, through all these challenges, Yudala has continued to surprise me. Last month, it was reported that they have built Africa's largest warehouses to meet logistics expectations. They  invested in a trio of 220,660 square feet warehouse space in Lagos, Abuja and Port Harcourt, with construction also expected to commence soon on similar structures in Owerri, Kano and Uyo.
Still riding high, as reported by Google, Yudala was one of the top ten Nigerian brands that had the highest spike in traffic over a sustained period in 2015, with Konga and OLX missing the list. All these, coming after they bagged the NCC award for the Most Innovative/Disruptive e-Commerce Company in Nigeria' in 2015.
Do not forget though, that Yudala is still in the second year. So what went wrong for Konga, Jumia and the other sites? Why did the statistics drop? Is it something they are doing or not doing? How does the financial environment become easier for them? and yes how do we address the pay on delivery issue?
Olumide Olusanya, the Chief 'Glootian' at Gloo.ng during a chat, commended  these giant eCommerce companies despite the challenges they are going through, he credited them for creating the awareness and building the culture of people buying online. Speaking about Gloo.ng he said "we rode on their backs".  According to him, there are however, few more details that need full attention.
The most important thing is to build trust with the customers by selling products that meet expected standards. When the trust has been established, people come back and when they are sure of the service they are getting, then some might be willing to pay beforehand. The point is there needs to be a clear idea of the value consumers are receiving.
Perhaps we need to view cash on delivery not as a problem of eCommerce but as the challenge of the context our society is currently in.
---
Suggested Read: The Maverick's Guide for Online Businesses looking to bypass Pay on Delivery.
---
Till we change that context, or move towards a completely cashless society, the alternative might be to keep building trust. But is that sufficient?
What the data says
Kinnevik recently released the Q2 reports of her investments. It is not too heartwarming to note that Konga has 184,000 active customers in a country of 180 million. The estimation is that they had 45,000 active customers per year.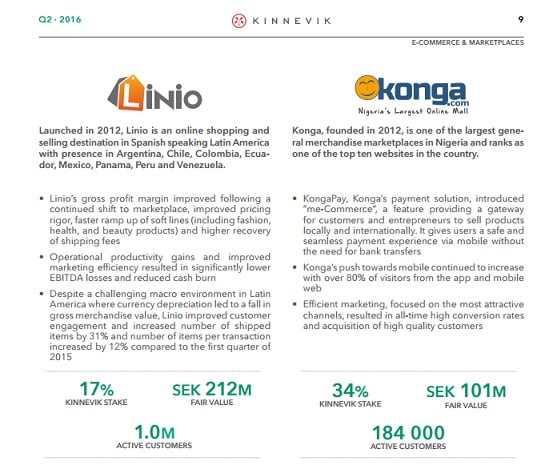 Although, according to Sim Shagaya, founder and former CEO of Konga, the figure might be higher than that because multiple buyers per account is a key feature of eCommerce in emerging markets, especially where pay on delivery dominates.
key feature of ecommerce in emerging mkts (esp where pay on deliv dominates) is multiple buyers per account

— Sim Shagaya (@SimShagaya) July 27, 2016
Let me also point out, that a lot of these buyers come from the middle class Nigerians, many of whom have been hit badly by the economic downturn Nigeria is currently passing through. Only 0.5% of Nigeria's population (1,000,000 people) earn ₦200,000 a month and above, and the minimum wage is ₦18,000 a month.  Try to wrap your finger around what the purchasing power will be.
AIG (Africa Internet Group), parent company of Jumia, released her Q1 report for 2016. It might interest you to know that the Net Revenue for Jumia was valued at 37% which as been described by Olumide as "one of the worst (if not worst) performer in Rocket's group of 'confirmed winners.'"
eCommerce is a long game
Reacting to these, Sheriff Shittu, a former Konga executive, took to twitter to say the years of eCommerce in Nigeria officially ended with the release of the Kinnevik report.
I think that the years of e-commerce officially end yesterday. What's next?

— Sheriff Shittu (@Possicon) July 27, 2016
However, in a follow up call, he explained that it doesn't actually mean the end of eCommerce but the number of sites springing up will dramatically reduce as "investors will be wary to fund, and it will be extremely difficult running the business without funds. "
In a sharp contrast to this prediction, AIG, yesterday received a €50million investment fund from Commonwealth Development Corporation. Does that mean Jumia will still have access to some funds?
---
Suggested Read: AIG bags €50 Million investment from UK's Commonwealth Development Corporation
---
Not to worry, this phase too shall pass, as Sheriff believes  "no matter where you go, commerce still happens and  where there is internet, there is going to be eCommerce." The industry can beat the odds, but there may be less money,  especially looking at the recently released statistics of Konga. So the question is what can other startups do to better that?
What do you say? Do we need more online stores? Or are you of the opinion they need to reduce drastically? Can the industry beat all odds and rise again?
As proven by Amazon, Jack Ma and Alibaba, eCommerce is a long game, one full of ups and downs and epileptic growths and declines. This is supported by the ten year target given to eCommerce in Nigeria by Etop Ikpe, former co-CEO of Dealdey. According to him, the industry will become the retail king of Africa's largest economy.
Photo Credit: Kevin Doncaster via Compfight cc