If you have ever spent a second on Nairaland — arguably Nigeria's most visited (local) website and largest forum, then you don't necessarily need a crash course on cyberbullying to understand what this post is all about. Although, one of the most interesting online space for Nigerians, Nairaland can sometimes be no less than an electronic war zone, where virtual knives and guns are perpetually drawn waiting for victims to show up.
In reality, cyber bullying has deeper and more frightening dimensions than being bitterly cussed or called unprintable names by a fellow Nigerian who — for all you care — may even be living in Malaysia or Kenya and poses no real danger to you.  In January for example, 14 years old Olivia Perryman took her own life after enduring a period of cyberbullying. You may remember Amanda Todd, who uploaded a Youtube video (which has now been seen over seventeen million times) before taking her life after she slid into depression caused by cyber bullying.
In the Virtual/Multiple Reality (VR/MR) space however, things are downright different— different in manners that send a nervous chill down your spine once you get down there. Let me explain. After a long period of uncomfortable waiting, Virtual Reality (VR) gears finally got into the hands of consumers last year amidst a frenzy of media hype.  It had promised something entirely different from staring on a 2 or 3D screen—it had held the golden promise of an immersive experience where you don't just sit by and watch instead, you just put on your headset and join in. Now you could speak with, hug, touch, cuddle or shoot someone 10,000 miles away in a manner akin to doing so in real life—with real emotions transferred in the process. As with many such technology which are yet to gain mainstream adoption, men dominate the virtual space and you can be sure that whenever men outnumber ladies in a space where they feel they are free to do anything—abuse becomes inevitable.
Some Context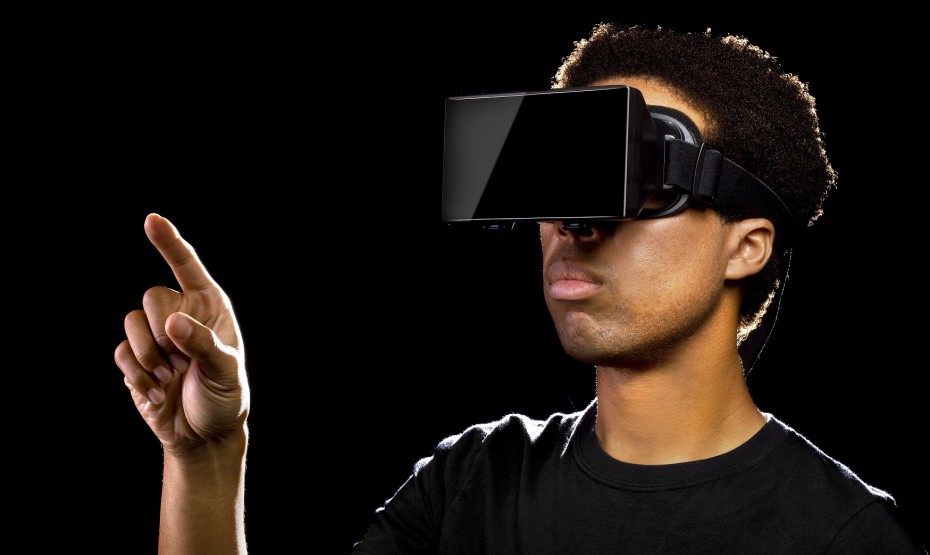 Quite similar to mobile, the VR space have some social gaming apps where people can log in to interact and socialize. To participate, you would need VR gear and sometimes a phone. Once you login through the app, it is an experience similar to entering a chat room, but the thing is that you appear to everyone in there and you can speak with them in real time, hug them or touch them. So now you get the gist. The thing is this, although moderators are always on had to regulate things, cases of forced kissing has been recorded severally and even smooching without consent. Now you must understand that being an immersive experience, you feel what happens there, as though it is happening to you physically. Grossly disquieting, I must tell you.
A few months ago, Renee Gittins, a game designer had written about an unsettling experience of how she was harassed during a multi-player VR game:
…A man turned to me in virtual reality and aggressively rubbed his character's chest… his chest with his hands, while remarking over the voice chat, "Look at me! I'm rubbing my tits at you!", I froze. The only response I could muster was letting out a small, insincere "heh" laugh…I was astonished by the discomfort I felt, though. It was palpable.
It would have been reasonable to think that Renee's experience is an isolated case but it by no means so. On many platforms such as developer conferences and online forums like twitter, users have begun sharing their sexual harassment experiences. Patrick Harris of Minority Media, had amazingly admitted during a talk that the intimacy of virtual reality made VR harassment "way, way, way worse" than harassment in a traditional game, or on a platform like say Facebook.
"It is intense, it is visceral [and] it triggers your fight or flight response," Harris said. "[Harassers] can lean in and touch your chest [breast] and groin [privates] and it's really scary.'
Although most Virtual environment have rules, it hardly ensures complete protection from sexual exploitation.
With VR attracting serious interest and huge investments from Facebook, Google, Apple and a host of other tech behemoths, it is sure to get mainstream sooner or later. Mark Zuckerberg was aura that VR would be the next thing after mobile and I believe he is right.
Photo Credit: mr.racy via Compfight cc