Since its release on the 6th of July by Niantic Labs, the internet has been awash with Pokemon GO. For those who are not yet up to date on this gaming craze, BBC has an article that sums it all up.
There has not been an official release of the game in this region so it is really not our business in Nigeria here, but trust Nigerians not to take the backseat on global trends. Backdoors have been found to download and play the game, with APK Mirror being the most popular.
There is even an (un)official Facebook community that claims to "share tips, discussions, meetups, bond with team members and Do Battle!!".
But really, there are not enough PokéStops, Gyms and all the other essentials that make the game interesting -- that's the point of an official release anyway -- in the beta version we are playing here, so Pokémon is not going anywhere in Nigeria until Niantic says so.
There are still a few things Nigerian game developers can learn from this massive hit of a game.
Solve a problem
Finding an existing problem and solving it has been the soul of every successful business, and there is no reason this should not apply to the development of mobile games. Pokémon Go is currently addressing the need to exercise and socialize in America. Users have to go outside, walk around for long periods of time over long distances and catch Pokémon in doing this, they exercise and burn fat.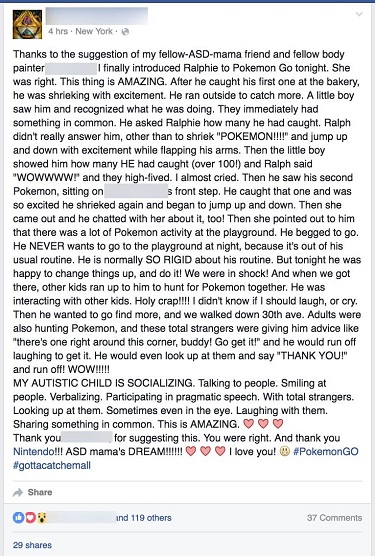 In congregating  with other players at PokéStops, players with socialization problems have been receiving respite.  I suspect Niantic  Labs did not have it in mind, that it might have been a fluke, but it is solving a problem nevertheless. In other words, explore avenues that your game  would add value to the intending consumers. Let the design be conceptualized with a value for money, and watch the money roll in.
Ads are not the best monetization strategy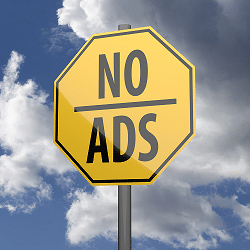 One peculiarity of games made in Nigeria is the maddening frequency of adverts during gameplay. I used to be incensed at the effrontery of these guys to bother the flow of my mojo with stupid ads. With time, I figured out that in giving free games, the developers needed to make money.
Five days after its launch, Pokémon GO was raking in as much as $1.6 million per day and is currently valued at $29 billion based on the jump in Nintendo's stock prices. Imagine if this revenue were to be from ads. It would be tantamount to having to stop the game every five seconds to show you an ad and will still not suffice. Instead of sourcing the tackiest ads in a bid to make money, figure out ways to make in-app purchases as appealing as possible.
DO NOT

make African games

Or even Nigerian games for that matter.  When developing Pokémon go, Niantic could have decided to modify its characters to fit a global audience. But who cares? They just Pikachu'd the whole thing and see how much the whole world is going crazy for it.
People have to understand that if someone is going to play your game, they don't really care about African stories, to be honest. You're going to have to play on the same plain with Candy Crush, Subway Surfers and the like. And truth be told, the fact that you're including black people in your game won't necessarily make people download yours over theirs -- Abiola Olaniran, CEO of Gamsole.
---
Suggested read; Abiola Olaniran: Why Gamsole Doesn't Build Games For Nigerians
---
Games are made for gamers and gamers do not care if your game has a Nigerian flag or not. The people that care about those patriotic details would not pay a dime for your game because they are not gamers.

Candy Crush is a regular feature of most android phones all over the world. At least it used to be until Pokemon Go came and dethroned it with a 10.8% installation rate on devices in regions of release as against 8.7% for Candy Crush. And have you ever wondered what country made Candy Crush? I bet not. Because the addictive and engaging nature of the game does not let you bother about such intricacies.