Barely two weeks ago, Nigerian mobile gaming company, Gamsole released Gidi Run in partnership with MTN to much fan fare.
---
Suggested Read: Gamsole's Gidi Run is ushering in the future of African mobile game monetization
---
Over 11,000 paid downloads after, Gamsole is looking to reward its fans by organising a gaming challenge which will take place in the course of TechPlus 2016. The winner of the gaming challenge goes home with ₦100,000 cash and the first runner up with ₦50,000.
"What is TechPlus?", you might ask. TechPlus is an annual tech conference -- convened by Connect Marketing Services in partnership with MTN -- dubbed as "the largest gathering of all things technology."
First held in July of 2015, the second edition of the TechPlus holds between July 21 and 23, at The Eko Hotels Conference Centre, Victoria Island, Lagos. Just like the first edition, TechPlus 2016 comprises 3 parts; the conference, tech exhibition and a gaming event, which brings us to why you clicked on this post in the first place.
How to play
First, you have to pre-register as a gamer at TechPlus 2016. You can do that here. Once that's done all that's required of you is an Android smartphone, with Gidi Run installed (you will have to text GIDI to 2200 from an MTN device) and nimble thumbs.
A leaderboard will be projected at the venue during the gaming challenge. Participants will have to login to Gidi Run with Facebook and start playing. There will be screens displaying the scores from each player at the venue, in real-time. At the end of the event, the player who tops the leaderboard wins the challenge and goes home with ₦100,000.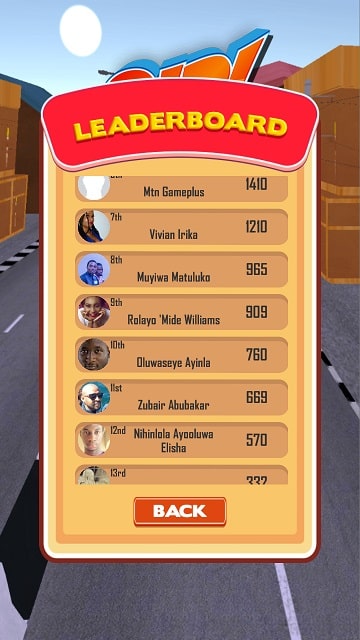 If, like me, you already have a top spot on the current leaderboard, don't get your hopes up. The leaderboard will be reset in the lead up to the event. So if you're looking to reclaim your top spot, with a chance to win the ₦100,000 first prize, you want to pre-register as a gamer now.