In May, I made a call for the Nigerian Billionaire Boys Club (NCCB) to invest in Nigerian startups. And for a long time, there have been complaints about the dearth of local Nigerian investors. This absence of local funds has been inimical to the "Nigerianization" of actual Nigerian startups and businesses.
Last year, Former Director General of the Nigerian Securities Exchange (NSE) Arunma Oteh joined what we call the 'League of Local Startup Investors' (LLSI) by investing in Paga. Tony Elumelu has been there with TEEP for a long while. Anyway, this is a story for another day.
---
Suggested Read: Could Nigerian Moneybags be investing in Startups anytime soon?
---
Maybe the call for induction into the League of Local Startup Investors (LLSI) is being heeded, as there have been some shakebody movements in the works that point to the influx of monies from a particular set of individuals into the startup ecosystem in the nearest future; some are members of the billionaire boys club, others are not.
In bringing these people to your attention, I will try to articulate the reasons I deemed them fit to be in this futuristic prestigious list of League of Local Startup Investors (LLSI)
Uzoma Dozie
Recently, the CEO of Diamond Bank Plc, Dozie was a judge at the just concluded Aso Villa Demo Day. That alone is enough pointer to the fact that this member of the Billionaire Club is looking the way of tech startups.
Banks nowadays have been making a reach towards the tech ecosystem in Nigeria (that in itself is a long story I will tell you in  the nearest future if you remind me), but Diamond Bank is and has always been a strong contender in the area of innovation. Many people do not know, but Uncle Uzoma has a blog where he tackles issues ranging from entrepreneurship, innovation to women empowerment.
Also, the man hosts -- yes, he is the anchor  -- Tech Turks on Diamond TV. In his own words,
Tech Turks on Diamond TV is an online show in which I meet digital entrepreneurs who are trying to change the business landscapes in Nigeria.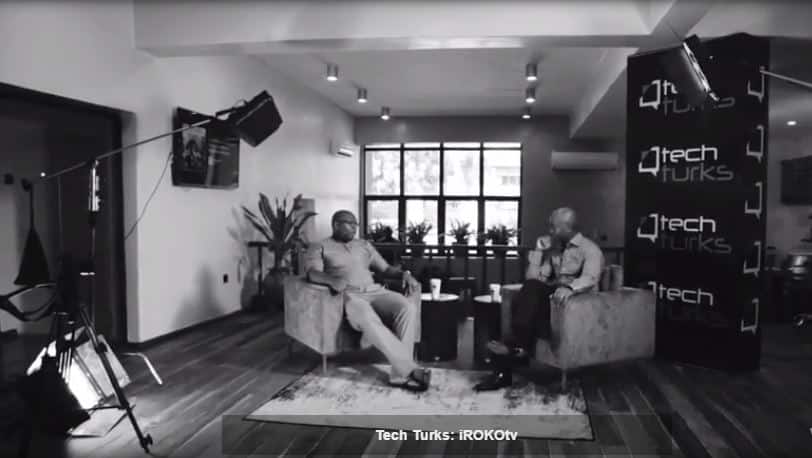 And he has indeed been talking to them. Jason Njoku, CEO of iROKO, Prince Nnamdi Ekeh, founder of Yudala and Nkiru Balonwu, CEO of Spinlet are among his many guests. Even Dennis O'Brien CEO of  Vanso Nigeria that was recently acquired for ₦15 billion by Interswitch has sat on the Turks' hot seat.
In the nearest future, Uncle Uzoma is going to move from talking to these startups to actually investing in them.
Cecilia Ibru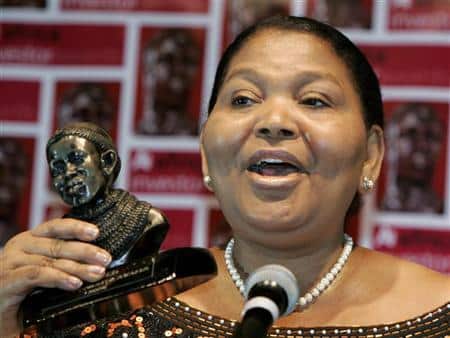 The former CEO of Oceanic Bank has not been in the limelight for a long while now. It is not worrying in the least as recent evidence has suggested that work has been going on underground. The Michael and Cecilia Ibru University (MCIU) resumed educational activities in October last year.
Sometime in May this year, Techpoint's Adewale Yusuf, Oo Nwoye, Rich Tanksley of Pulse got invitations to speak at MCIU. The university, a proponent of "Technology Driven Education", is instilling entrepreneurial traits in students. The engagement of these tech entrepreneurs is an indication of future involvement of Cecilia Ibru in the ecosystem.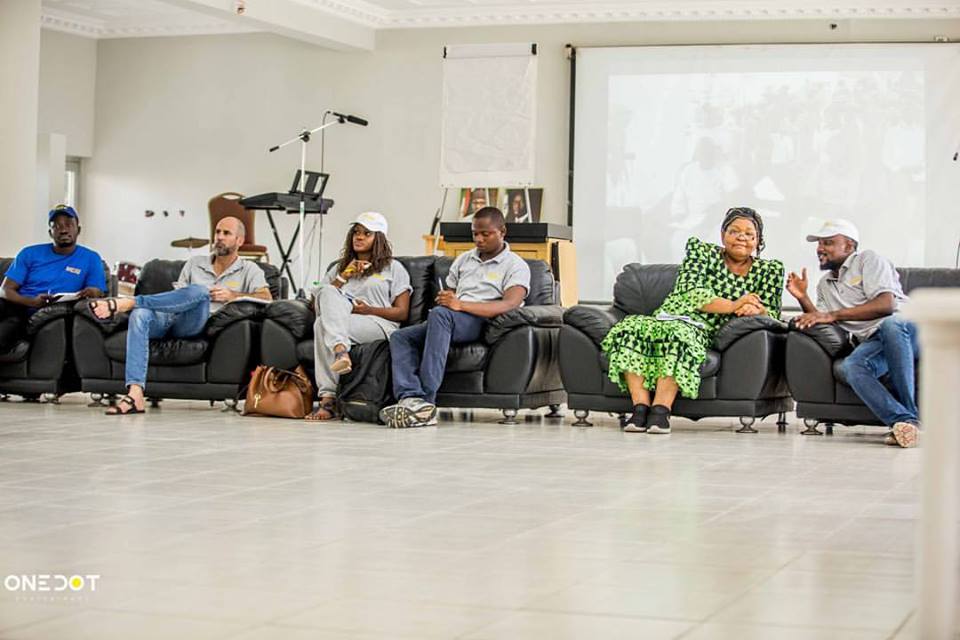 Upon inauguration, the Michael and Cecilia Ibru University(MCIU) gave scholarships worth ₦1 million to 150 new students.The act at the time showed that Cecilia Ibru was set to create the future crop of Nigerian tech founders.
Recently, the former banking executive was on stage at OIIE's StartUP Friday in Abuja. She gave in-depth analytical criticism to each one of the startups that pitched. And her points were valid observations.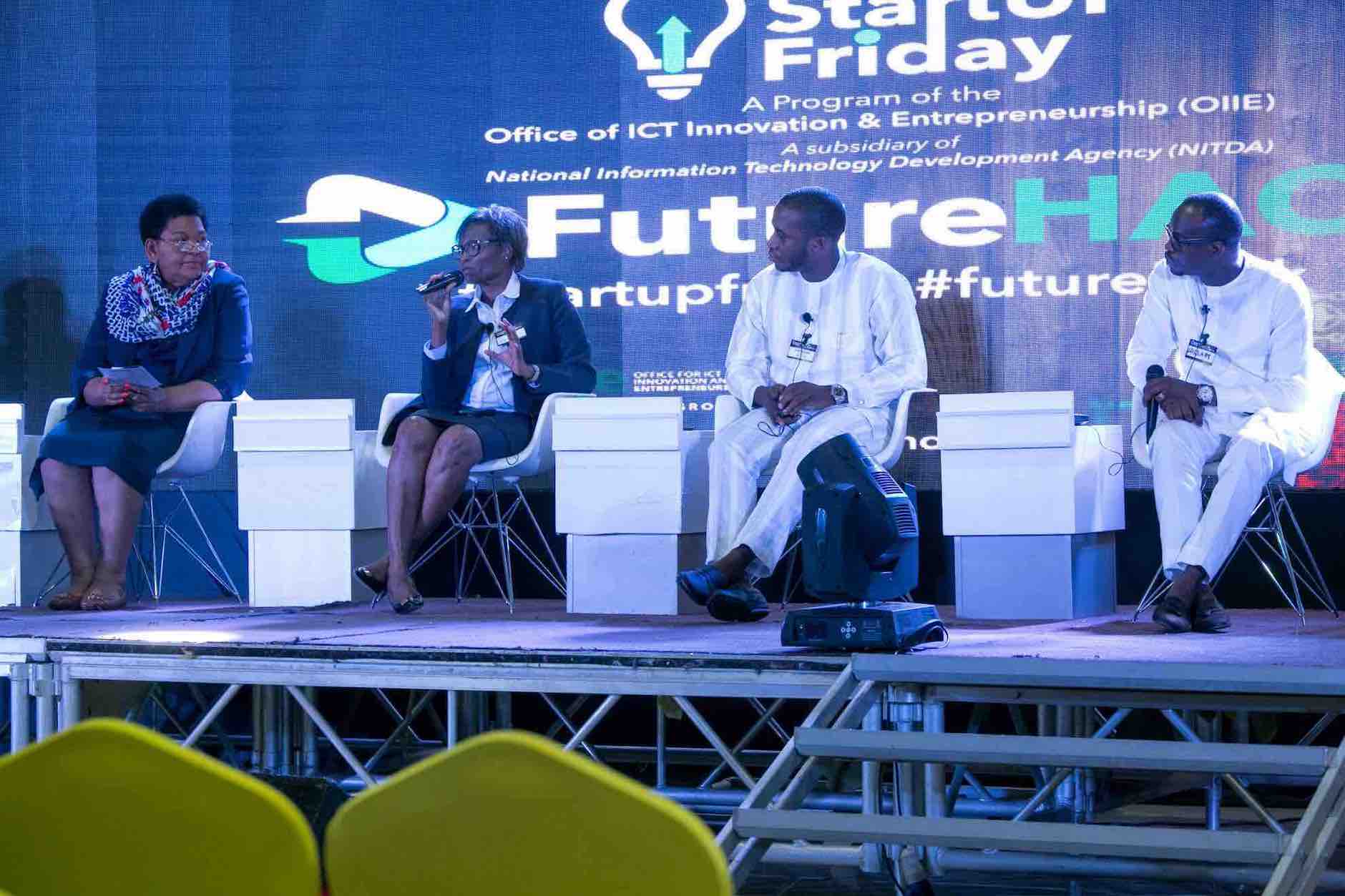 If the Michael and Cecilia Ibru University (MCIU) is going to farm hundreds of entrepreneurs in the future, then Cecilia Ibru is going to get all in, dirty her hands in the tech ecosystem and fertilise the ground for her students. Financing the ecosystem is one of the many ways the mother of our future entrepreneurs will engage the ecosystem as she seems to already have foreknowledge of how the ecosystem works.
Ibukun Awosika
The first two people on this our list are from the banking sector, but bank equals money, abi? Well. Wrong. Coincidentally, the banking sector has a lot of mavericks, doyens and astute people, that on the other hand is expected as our money managers are expected to be Whiz Kids in their own rights.
The first female chairperson of First Bank of Nigeria is an ethical businesswoman with multiple interests, author, and like Uncle Dozie is also host of a show -- Business His Way.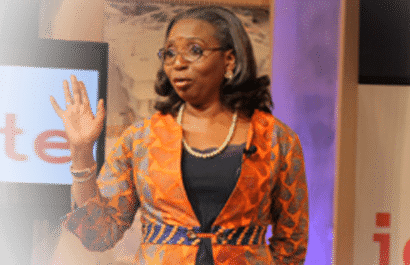 The multi-award winning businesswoman has been in the loop of entrepreneurial activities for a long time now. As one of the dragons in the inaugural edition of Dragons Den Nigeria, she has been in constant contact with entrepreneurs.
Recently, First Bank hosted Tech Startups in an event tagged "Lets Talk Tech" and Ibukun Awosika championed the talk. That was why when she delivered the first keynote address for CcHub's Social Change Summit, I thought Aha! The conversation has started.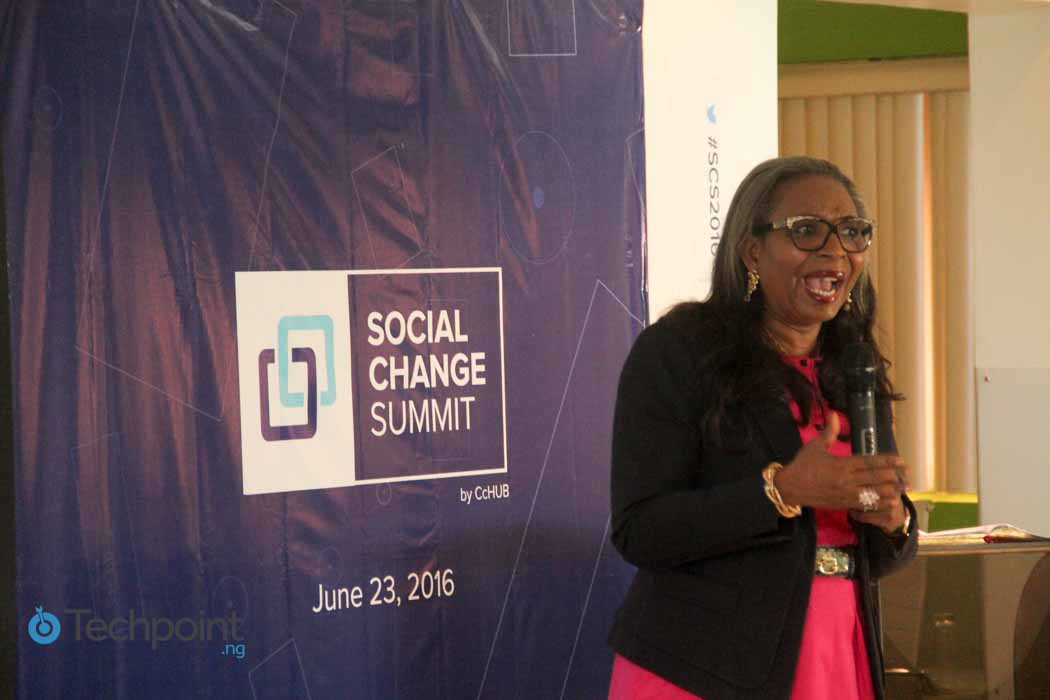 It is only logical to conclude that in time, this doyen of Nigerian business will find interesting businesses to back up financially. And there is no better person to be a financial part of any startup than this advocate of ethical business practices.
Kessington Adebukunola Adebutu
This name does not invoke any memories for most people, the face even less. But you know Baba Ijebu? Yes, that is him; the man that rose from being a pool betting agent in the early 60s to being founder and chairman of Premier Lotto, Nigeria's foremost and most popular gaming lottery company.
Premier Lotto, popularly known as Baba Ijebu was so popular that even competitors are called Baba Ijebu or even Premier Lotto; in essence, it was like there was no competition. Until online football betting came and swept the rugs from under traditional number lottery companies like Premier Lotto and the rest.
Online football betting is just traditional pool betting that has been refined and moved online. With a solid background in pool betting, I expected Baba Ijebu to jump on the wagon when the NairaBets, Bet9ja and MerryBets of the world were springing up.
But maybe it is an obstinacy borne from decades of success in a business that he has had supreme mastery or just a plain lack of technological foresight. Whatever the case may be, I know that it is only a matter of time before Baba Ijebu brings big money into gaming and lotto startups.
Photo Credit: mangpages via Compfight cc