The case of data in the effective running of the most populous black nation is one that has received much debate and little to no action from the government especially. Private entities and companies have been making effort to compile and create user-generated data in different sectors, but this does not look to be enough or is never conclusive. Like most things, it appears the Federal Government of Nigeria is taking a step to creating usable data by creating a database for the over 50 million vehicle owners in the country.
According to a press release by the company that was awarded the contract -- HID Global, a worldwide leader in secure identity solutions -- the deal that was signed on the 12th of May 2016 will see Nigeria's entire vehicle ownership system computed into a smartphone-accessible database.
The database will be built on HID's goID platform which includes vehicle registration card program, providing real-time access to vehicle and vehicle owner information via credentials and mobile readers.
Mobile IDs will be issued through the Nigerian Police Biometric Central Motor Registry (BCMR) vehicle registration card program; an already existential system that pairs an automobile owner's biometric and data to their vehicle.
With nearly 60 million cars plying Nigerian roads, this will serve as a time effective means of crime management as verifying a vehicle's information will only be a swipe of a card on a handheld device away for the law enforcement officer.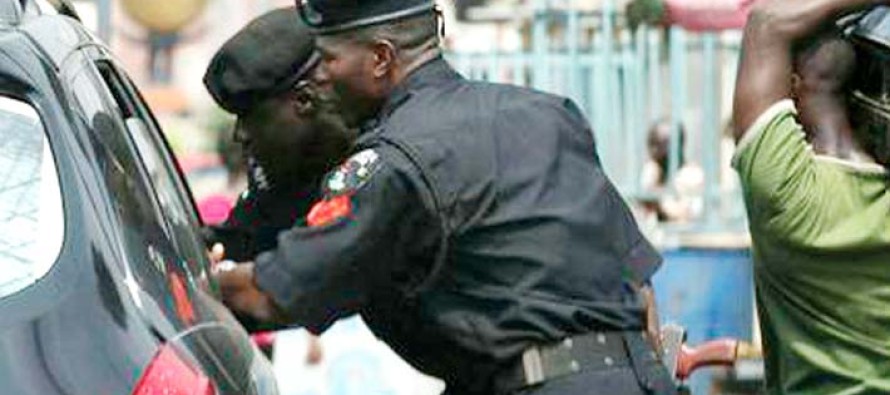 A case for local involvement
On learning of this development, my heart skipped a bit at the thought that the government had gone ahead to get foreigners involved in an affair that can be adequately handled by tech startups in the country. It wouldn't have surprised me given the government's dispositions to local -- Nigerian based -- tech startups.
Recent history has shown they still have a "nothing-good-can-come-from-Nazareth" mindset about technological companies and solutions from Nigeria.
With Remita as a case study, the senate could not wrap their minds around how a company could do 'nothing' and be reaching for ₦25 billion revenue, so they terminated their contracts and even made moves to probe the company.
---
Suggested read: Nigerian Senate's termination of Remita's contract might discourage local software development
---
But we all know these same people will not bat an eyelid at an oyibo company carting away double the sum that Remita earned.
It is this same mindset that makes the Nigerian government settle for sub-standard web solutions. The fact that Nigeria is awash with master web architects and yet the website of the Nigerian Police Force is crashing, and recently the registration portal of the N-Power went down too should tell a lot.
But I digress a bit. Back to the issue at hand.
The devil in the detail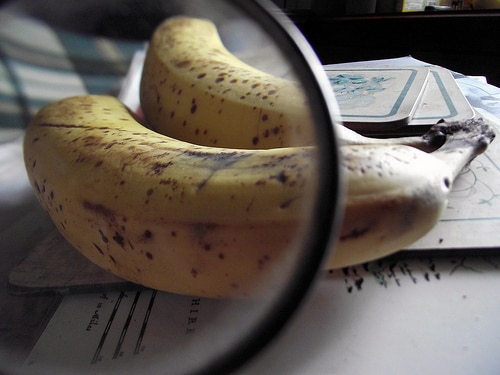 Somewhere in the lengthy press release, it read that HiD Global will be partnering Media Concepts of Lagos. Now, this is the point where things start to unravel a bit. You may ask who Media Concepts of Lagos is and what a media company has to do with all of this.  I asked the same question in October last year when the name popped up as one of the licencees of the Federal Governemnt to manufacture Set Top Boxes (STB). This was as part of the effort of the Federal Government of Nigeria on the part of the Nigerian Broadcasting Commission (NBC) to migrate broadcasting in Nigeria from analogue to digital.
Media Concepts International(MCI) is a part of Cornfield Transnational Limited. As a company with a lot of stake in technology, they are awfully quiet and somewhat shrouded in mystery. There is no website, social media account or email for Media Concept anywhere. Even the company's information and dealings are nowhere to be found.
The twist in the story is that the same Media Concepts International built the current Nigerian Police Biometric Central Motor Registry (BCMR) that is going to be integrated unto HID's goID platform and it was launched in December 2011 by former President Goodluck Ebele Jonathan. Vehicle owners at the time had to pay between ₦1,500 - ₦3,500 to be added on to the database. But apparently until very recently, some people that paid to register have allegedly not gotten their confirmation smart cards.
With this sketchy conclusions, I sense ties between Media Concepts International and the Government of the Federal Republic of Nigeria. Or maybe it is just a cordial working relationship.
Whatever it is, I hope it does not come in the way of implementing this great idea. Because this database will be a game changer if it ever sees the light of day. Complete elimination of 'stop and search', easier tracking of vehicle information, reduction in the theft of cars and other wonderful opportunities, I can imagine its wonderful effect already.
Photo Credit: Happy Lagosian | weegeebored via Compfight cc