Devcenter, an online community for Nigerian software developers which serves as an intermediary between Nigerian developers and clients on a range of projects from mobile to web applications recently announced the launch of its jobs platform for software developers.
Devcenter jobs is a solution to further bridge the gap between clients who need software developers on projects and developers who need clients.
For proper client­-developer finance, the platform will handle all transactions including invoicing and payments so clients only pay for work properly done. To foster transparency and keep parties concerned satisfied, all developers on the platform are ranked by peer ­review ratings from the community and ratings from clients.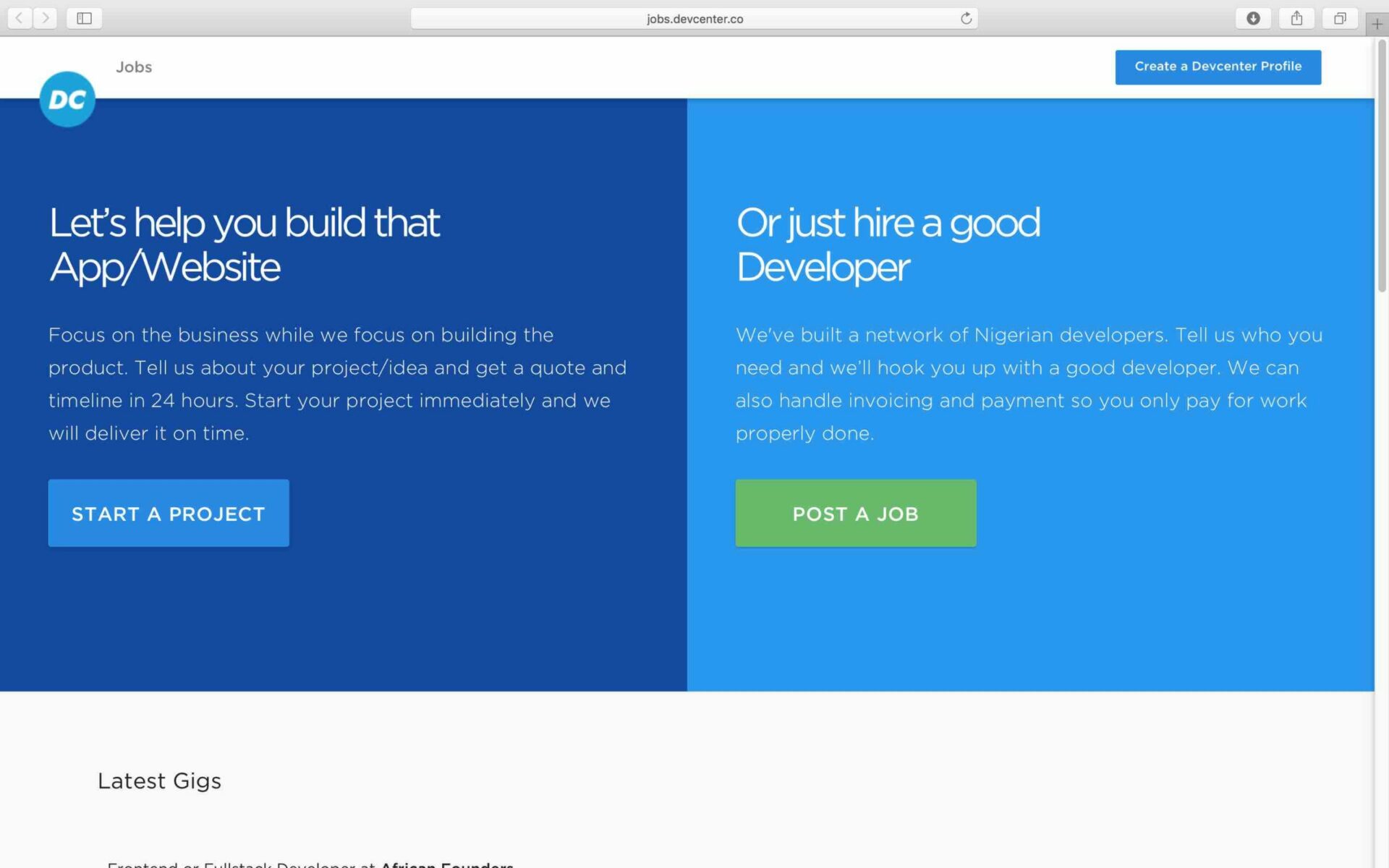 As an alternative service, clients who don't have the experience or time to manage a software team can hire Devcenter to deliver their project. They create a project from the site, include a deadline and will get a quote from the company in 24 hours.
"Through the years, we've gotten hundreds of developer requests within the community. There are only so many requests we can manually fulfill. We decided to create Devcenter jobs to scale this process. Nigerian developers are at par with the rest of the world. It's time to get these jobs." Akin Falomo, Co­-founder of Devcenter narrated.
If you find this particularly interesting, you can either post jobs or request a quote on the Jobs Portal.