UPDATE: Celestine Omin is no longer a staff of Konga Online Shopping Ltd. He joined Andela as a Senior Technical Consultant. We wish him all the best at his new job.
---
Most people have fallen prey of using software applications that are not well built but well marketed. Every week I challenge myself to use a new software application either on my smartphone or laptop to experience more creative things people are doing with software applications.
Today, the quest to share the story of 'magicians' creating awesome things continues, and if you recall the Ojuelebga kid artist that grew up to become a User Experience Specialist then today's story is another inspiring one.
Building software can happen overnight but becoming a software engineer takes months and years of diligent study and practice. This week on Engine Room, while still at Ikeja, our radar picked up one of Konga's finest that allowed his passion for computers lead him to become a software engineer. Our 'magician' this week is Celestine Omin, a Software Engineer at Konga Online Shopping Ltd.
Techpoint: Who is Celestine Omin?
My name is Celestine Omin, I am a software engineer and I write computer programs for a living.
How was it like growing up?
Growing up was fun for me, I grew up in a very large family. I have nine siblings. I am the seventh. I am the only tech-inclined person in my family. My father is a photographer and my mom runs a small shop at home. I attended University of Calabar for my undergrad, I worked about a year in a law, worked about a year in civil service and then I joined Konga.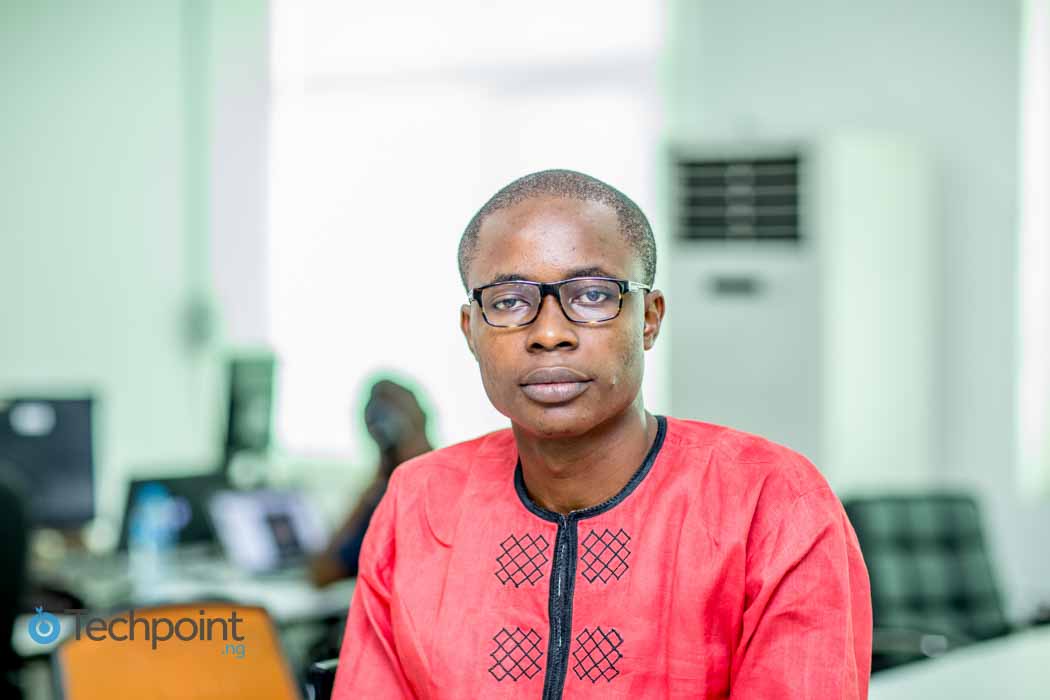 When was the first time you came in contact with a computer?
That was October 1997, I was nine at the time. That was the first time I saw a computer. My sister used to work at a business centre and because of that I will followed her to work every single day to work on a computer. However, I didn't get the opportunity to touch a computer until 2003, that was when I was finishing from Secondary School. WAEC and JAMB had just introduced the online results, that was my first encounter with the computer system. Interestingly, I came close to a keyboard and I didn't know what to do.
Did you play games when you were young?
Yes I played games when I was young. I was a game addict up until my Junior Secondary School 3 when I had a turning point in my life when I was preparing for Junior WAEC and somehow I had so much played games that I forgot the multiplications table. Some months to my Junior WAEC, my mom pulled aside and asked that I recite the 2x2 multiplication table and I was blank. That was when my whole gaming experience took a new turn. It happened that there was a gaming centre not too far from our family house. After school, like every other child, I was sneaking to the game centre and I wouldn't come home until 6 pm. On this faithful day, my mom got to her shop asked about me and she was told I was in a gaming centre. My mom came to the gaming centre and made me walk on my knees from the gaming centre to the house. By the time I got home, I had bruises on my knees and that's how I stopped playing games.
At the University of Calabar what did you study?
I studied Computer Science at the University.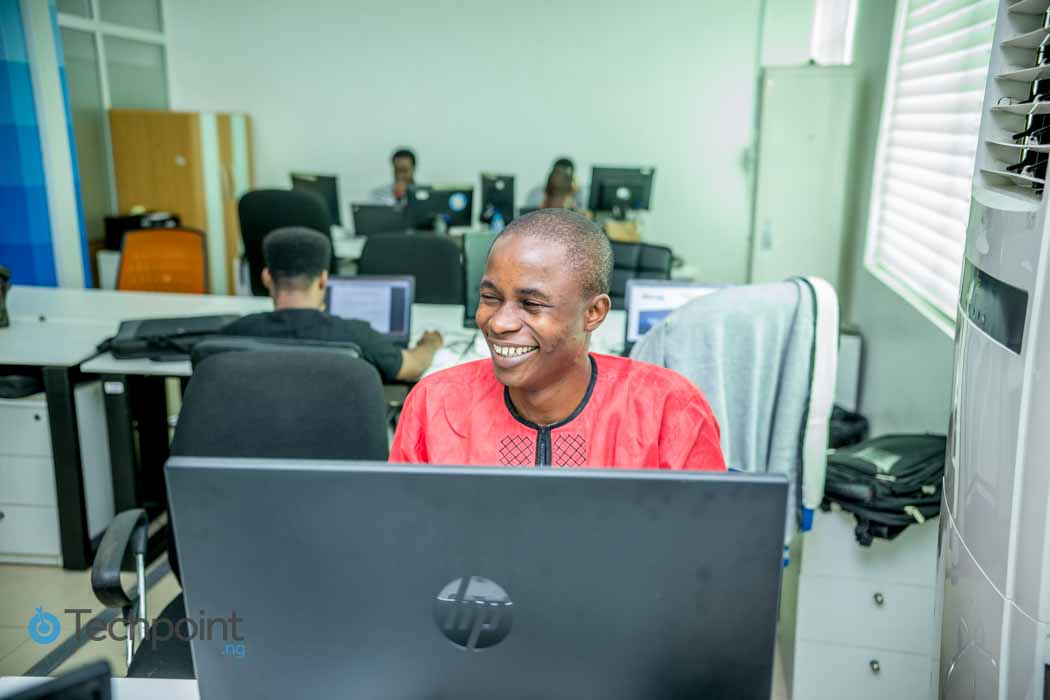 Was Computer Science your first choice?
My parents wanted me to be a Medical Doctor. I have three brothers who are engineer, architect and civil engineer and a sister who studied sociology; one of us would be a medical doctor and the onus fell on me. When I got to Senior Secondary Class 2, I found out that I was hemophobic and I didn't like biology as subject. So it was natural not bothering to venture into studying Medicine in the University because I wouldn't do too well. Then the next choice for me was to study architecture, at the time there was no school offering architecture as a course in Calabar and the closest option was to go to Minna because they were regarded as one of the best schools offering architecture as a course of study. For some reason, my father felt I was too young at 15 years to travel to Minna and stay on my own.
Did you have a computer you were using after Secondary School?
At about the time I would visit a family friend's house at about 7 am everyday and I wouldn't leave until around 10 pm, at some point they got tired of me coming but they couldn't tell me not to come use their computer. The vibe of doing tech related stuff got to me and Computer Science was the next option for me. At the time I also learnt how to write computer programs, someone introduced me to Visual Basics 6. One of the reasons I studied Computer Science was to enhance the street knowledge I had gathered over some months. I went to the University and I had my own fair share of experiences, but lets not go into what happened in school. Safe to say that school wasn't quite what I had expected as a person but I felt I was pretty lucky because I had people who took particular interest in my life who showed me the road and kind of held my hands advising me on other things I needed to know that were not taught in the classroom.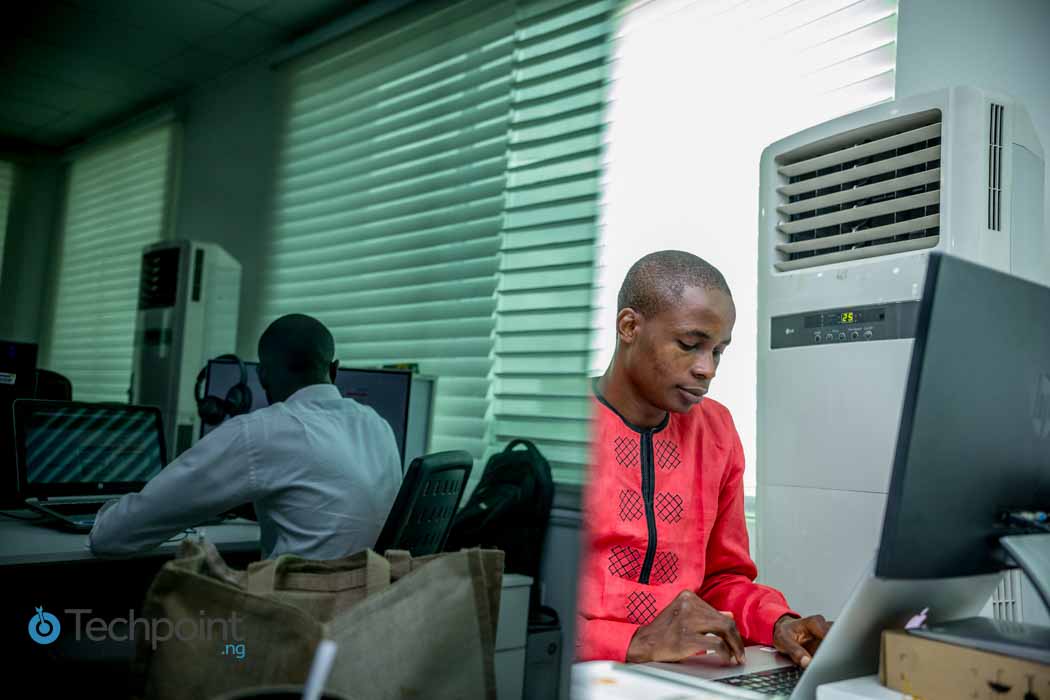 Did you engage in personal or commercial projects while in the University?
No I didn't do any paid projects as an undergraduate, my choice of studying Computer Science was pure hunger, passion and love as compared to most kids. I wasn't quite interested in what most of my peers were interested in; football wasn't my thing and the only sport that got me was table tennis. I still like playing table tennis till today. The next natural thing after table tennis for me was computers. I felt I was pretty good at it and it something that came to me naturally, there was no motivation required. It wasn't about making money out of it, tech at the time wasn't as sexy as it is now. Choosing to write programs was just me following my passion.
Did you win any awards or participate in hackathons?
After University, Google's Day 2011 which was held at the Civic centre, Lagos. Google had this chrome extension challenge and I came first winning a Nexus device. Then I also entered for a competition organised by the US Department of States, it had to do with building software to combat things like climate change. My application didn't win but I got an honourable mention. I also entered for the Apps for Africa competition organised by US Department of States and I came third.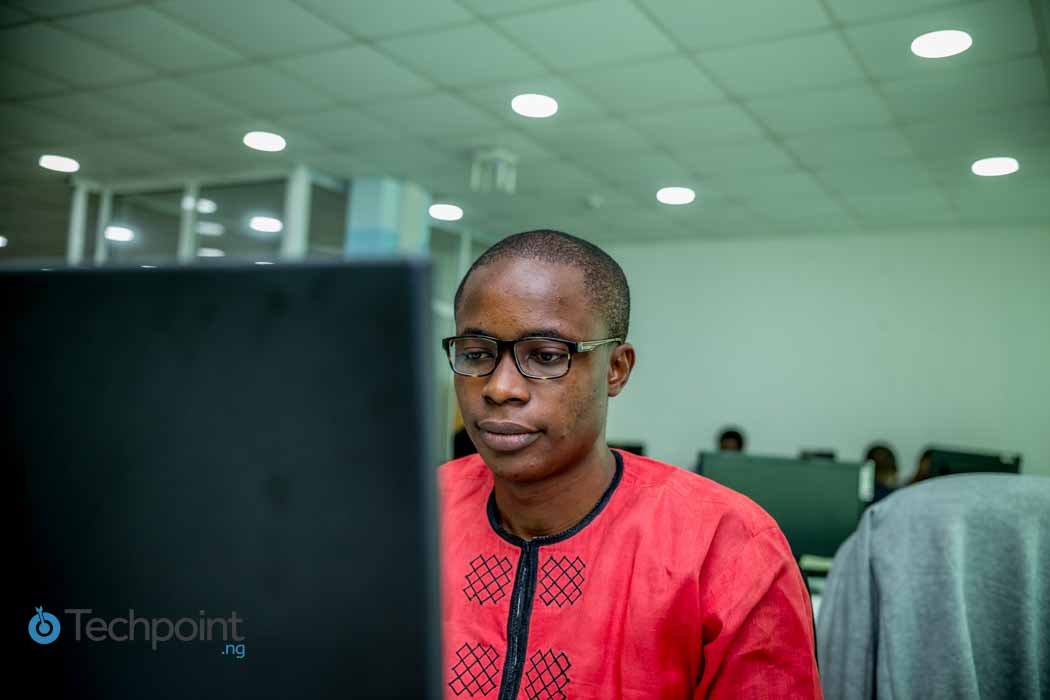 What was your first Tech Job?
My first tech job was at a law firm in Calabar -- Lex-Fori Partners -- which is arguably the largest law firm in South-South part of Nigeria. The managing partner at the law firm was tired of people going around with paper and he wanted to digitise the law entire firm. The Managing Partner hired myself and two other persons to build an in-house law management system. For instance, every single lawyer had a case diary that they exhausted as they progressed in their career. After a while, keeping track of these diaries became a challenge. So building an electronic version of the diary was our first task and with that we were able to take paper and pen out of the office. We hosted the law management system in-house with a public IP we got from MTN. Of course, this came with its own challenges but after a while the lawyers reasoned with us and up until when I left it was still being used.
Tell us about your role at Konga
I work as a Software Engineer at Konga. Basically I work with the Software Oriented Architecture SOE team. My team is responsible for taking out all the huge applications at Konga and turning them into micro services. The motivation behind is the fact that formulative applications, large applications if you make a change in one part irrespective of whatever part that you make that change in, you have to deploy the entire application. Which is time consuming, very tricky and quite risky. But if you work with micro services, it allows you break these applications into chunks and when you are deploying, it allows you deploy the parts you made the changes to. So it is easier to monitor, do quality assurance and deployment is easy.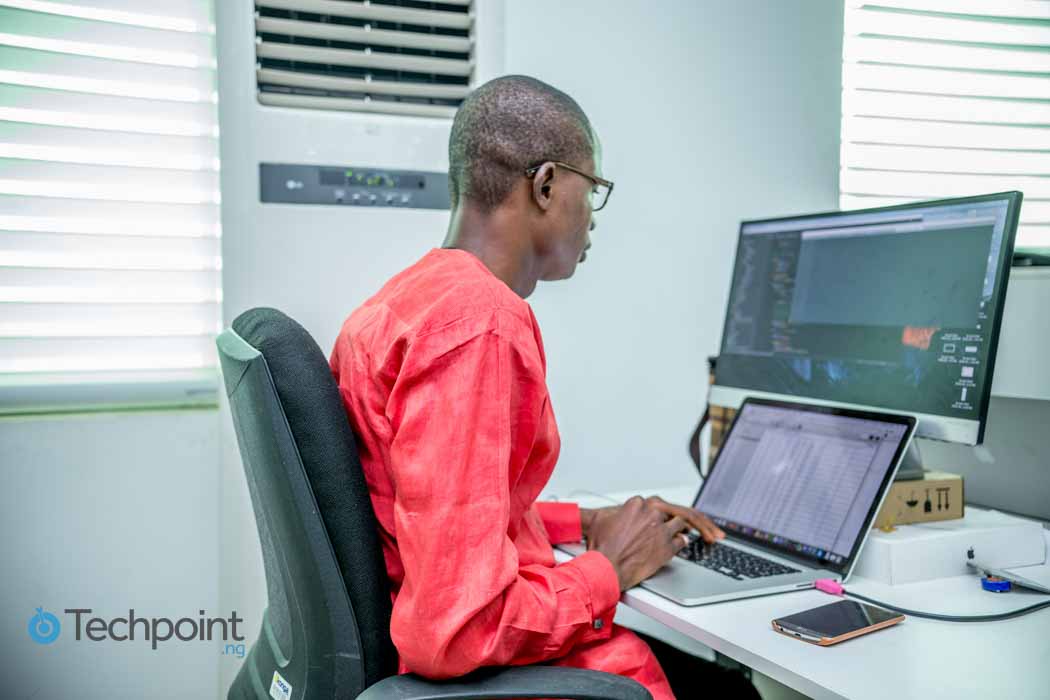 Interestingly, I wasn't coding when I first joined Konga. For obvious reasons Konga outsourced it's tech to an external company. My first job at Konga was doing content upload. So I organised people to help upload products on the website and I did that for about a month until Konga created a team that later handled content upload.
Did you have people that inspired you or acted as mentors?
There are two people who had a pivotal role in my life. One of them is Abdulkareem, in 2006 he was one of the smartest Software Engineer I knew that was doing really amazing stuff. Another friend called Effiong and also Isaiah Dominic were doing pretty amazing stuff. These are the kinds of people I aspired to be like and to their credit they also did a very good job of holding my hands and showing me what to focus on. At the time, the internet wasn't as common as what we have today, so they were my own internet because it was expensive to browse the internet.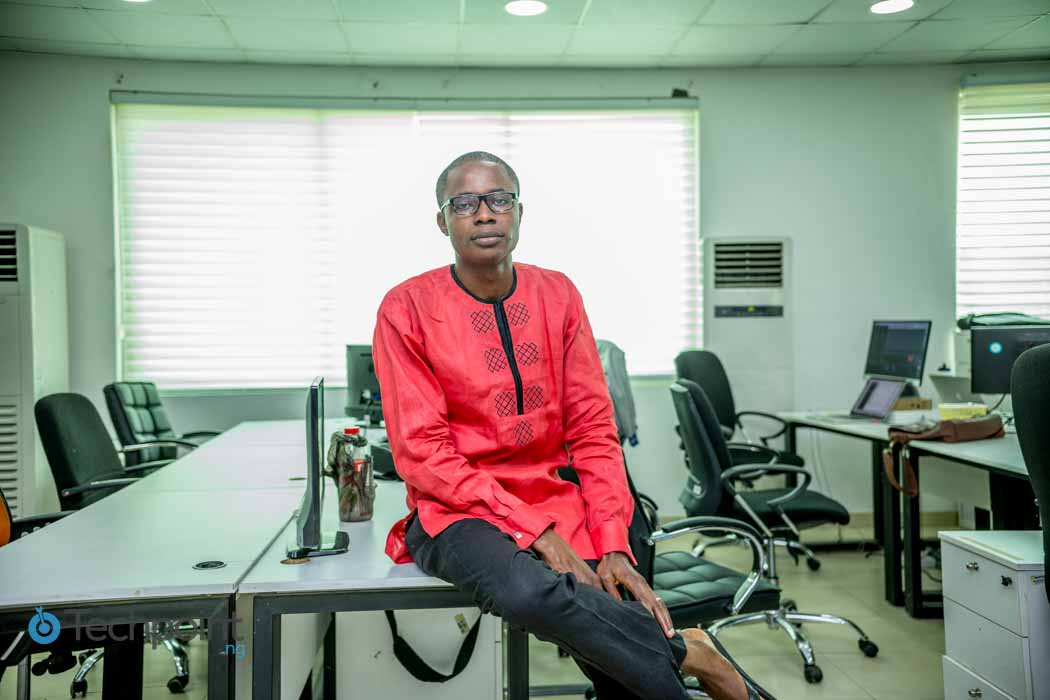 Any advice for Young School Leavers who are looking to work in tech?
If tech comes to you naturally, you should pursue it. Forget the glitz and the glamour that comes with it, just focus on why you are doing what you are doing. Money shouldn't be your motivation because this is not one of those get rich quick schemes. I am still at that point in my life where I don't think I know anything. On a scale of 1-100, I think I am on 2; there's so much to be done. Seek to meet people who are more experienced than yourself. Don't put boundaries around yourself, go beyond your local community and with the help of the internet you can meet virtually any person. So keep learning, keep practising and seek for opportunities to do things for people even if it's free because it will give you hands-on experience on how to do things in real life and if you do it successfully it's easy to transition to somewhere else.
As a young person leaving school don't wait for the opportunity to come to you because 9 out of 10 cases will never come to you. You have to create your own opportunities. What I used to do when in University was to build and maintain websites for churches for free and I was using that to build my own portfolio so that when I met a potential employer I could show the things I had done. Nobody cares if you are paid or not, they just need to know you can do it. This gives you an extra step through the door as opposed to someone just looking for a job.
Collaborate where possible, everything shouldn't be about money. Knowledge before the money, as long as nobody is saying do pro-bono work all the rest of your life. Let the money be the secondary thing and the knowledge and the impact you can make be the primary thing.