You know how weird the idea of having a lady as personal driver would sound, especially in Nigeria? Uber is changing that. On Tuesday morning I was rushing for  the "Let's Talk Tech" event by First bank at Oriental Hotel and it raining heavily. I opened my Uber app, requested for a ride and guess who my driver was, Evelyn.
It shouldn't be big deal as Uber last year partnered with the UN to create jobs for 1,000,000 women by 2020 on the agenda of gender equality by 2030. There have been female Uber drivers in other cities but it feels great to meet 1 of the only 3 female Uber Lagos drivers .
Evelyn is a passionate driver; "I love driving and I think Uber is an opportunity to make some cash especially as I know the Lagos route very well,"Evelyn commented. "My son is proud of me driving Uber and he calls me the 'Angelina Jolie of Uber'.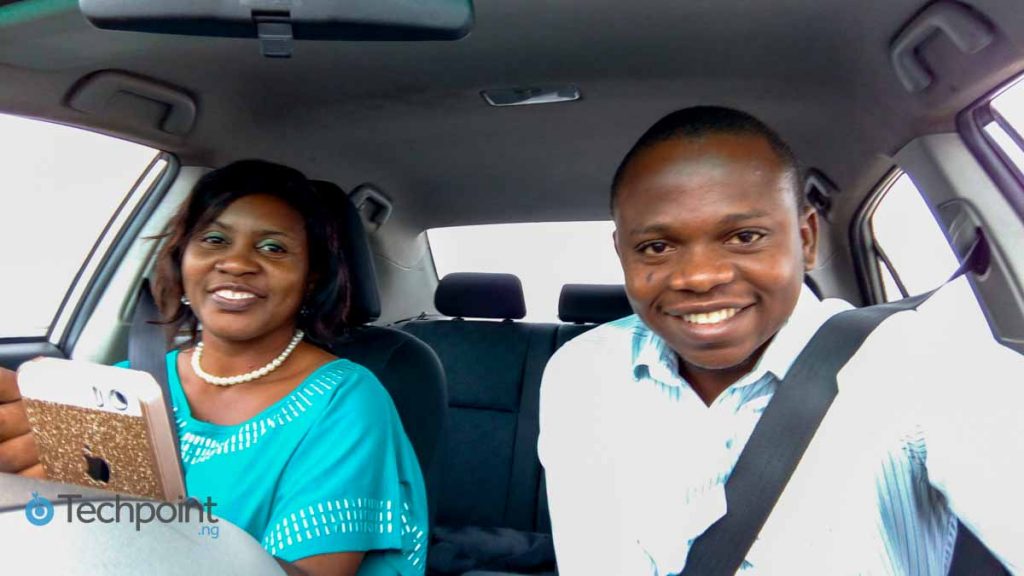 Coincidentally, a lady friend of mine called yesterday asking if it's okay to apply as an Uber driver for some weekend cash. Of course, I told her it's a great idea but that triggered my thinking; maybe Lagos is ready for lady drivers.
What are your thoughts on Female Uber drivers in Lagos? Do you think it's a good idea to have more of them on the streets of Lagos? Kindly share with us in the comment below.