Following its successes incubating startups like Jobberman and Cheki, Chika Nwobi's Lagos-based L5Lab partnered with Kresten Buch's Nairobi 88mph to launch 440ng -- an  accelerator programme through which African startups would receive investment between $20, 000 and $110, 000.
On September 22, 2014, 440ng announced 9 Nigerian startups to kick-start the programme in Lagos. The 9 startups and their founders went through some training and tweaking to prepare them for the real world of business.
During the first 6 weeks of the pitching exercise, 440ng selected mentors to help the startups to build and test the viability of their product. After they were certified fit, they were selected for funding.
It's been a long 20 month period (punctuated by 88mph's decision to take a break from investing in African startups) since those startups received funding and Techpoint.ng decided now would be a good time to look at them and see how they are performing. I'm sure you know that the Nigerian business environment is rather secretive. Business owners aren't too eager to reveal their performance data so it's difficult to know how well or badly a company is performing. I tried to find information online that could point me in the right direction. So I decided to look at the performance of their websites to see which startups are doing well. I used Similarweb.
Just in case you have forgotten (or didn't know), these are the nine startups that were in 440ng's first cohort:
So where are they now?
Of all the nine, only three are still fully operational. They are Pass.ng, Gingerbox and Jay Osbie. And of the three, Pass.ng is the best performer so far.  It has over 250,000 users now, and just last month it joined the Facebook-Airtel Free Basics train. Gingerbox was featured on CNN in September 2015.
Obiwezy's story is unique. The company, founded by Obafemi Onanuga, was already existing in Computer Village,  five years before 440ng funded it. A source told Techpoint that the Onanuga had to walk away from the deal with 440ng because it wasn't favourable for him -- his replacement as CEO within a month of 440ng investing, among other things. Apparently, he refunded the money he got and is now operating independently again.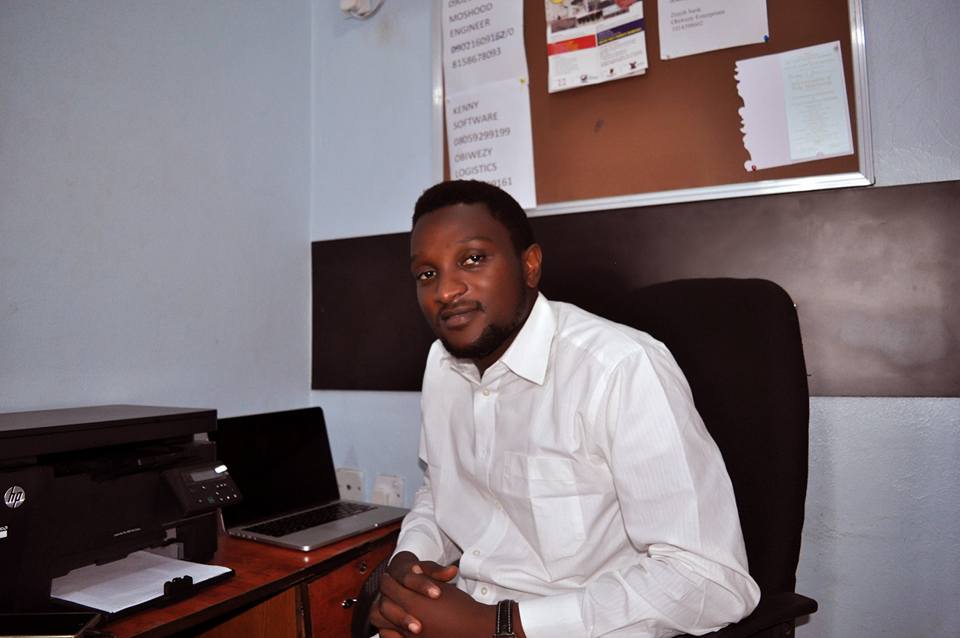 Meanwhile, his CEO replacement has allegedly gone on to start a similar venture powered by Airtel.
Another reliable source revealed to us that Youngsoul's founder, Adeboye Oshinaga is now at Venture Garden Group, although his LinkedIn profile still lists him as Youngsoul's current CEO. We hear that two other members of the Youngsoul team went with him but we have been unable to confirm this.
I made enquiries through Taja's website and it turns out they are still active. The founder, Olabode Adedoyin, says they are working to improve their platform to allow users log in from multiple devices. I called the phone number listed on the Fuel Voucher website many times, it rang a couple of times, then my calls stopped going through altogether.
A quick look at their web traffic data
Only a handful have performed well online. Jay Osbie has had an average of 4,500 visits per month in the last 6 months, average time spent on the website is 3:50 minutes, and the bounce rate is not too bad (35.49%). Traffic peaked on the site in January 2016 (at 10,000), but things have slowed down since then.
Pass.ng has had an average of 10,300 views per month for the last 6 months, peaking at 25,000 in February 2016. Gingerbox averages 2,800 page views per month with customers spending an average of 7:54 minutes on the website - that's enough time to go through their whole selection and place your order.
However, according to Similarweb, there's not enough traffic from Prayerbox and Ella.ng to generate data analytics results. It's safe to conclude that they are either inactive or in automaton mode.
If you do the math, more than half of the startups 440ng originally invested in are still functional.
UPDATE: The article has been updated to include new information about Taja, Fuel Voucher and Obiwezy.