"Never ask a woman if you may kiss her. Instead, learn to read body language." - Neil Strauss
Whether you are in the product or service industry, as a startup or an established company, surely the single thing that matter most is your customer, client or user.
And you are more likely to win customers for life when you speak the language they understand, even if you are just entering the market or as an established player.
As customers, part of our expectations from brands include personalised products and services, or even personalized messages in our local language. With these, we tend to be more sold to the brand, becoming unofficial brand ambassadors advocating for brands products and services.
Over the week, Simon Mulenga Mwila, a Zambian shared on Facebook how he safeguarded his car overnight by adopting the 'African Anti Theft Method.'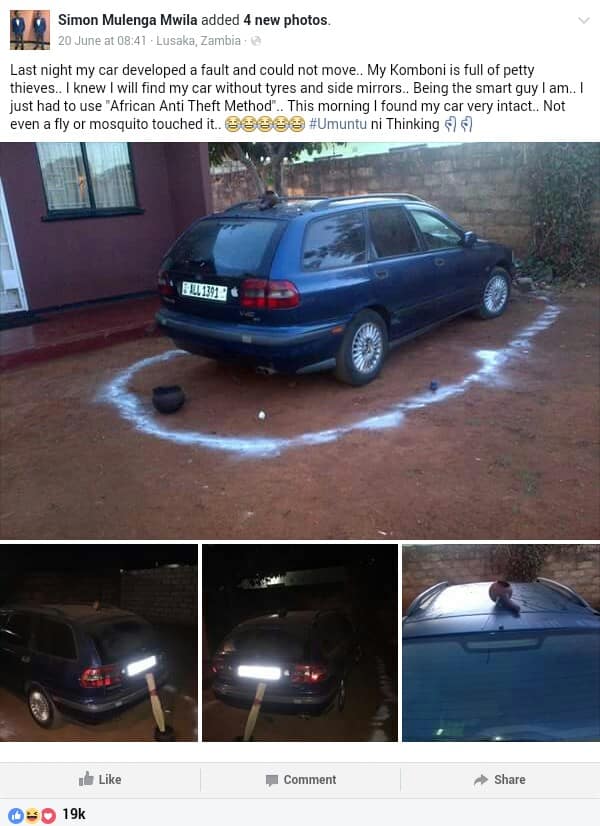 Steps to speaking custmers' language include listening to them and constantly getting feedback.
The listening part
"Listen to your customers, they'll teach you how to speak their language."
Simon knew that petty thieves are in the area, for him, that's the listening part. For businesses, customers are of the mindset that you are experts in your chosen in industry.
Every industry has its own language, just like the techie and legal jargons, but customers will still present and approach their problems in their perspective, using the language and jargon they understand.
In listening to your customers, lookout for the way your products or services are being described, the points they use when comparing your product with that of the competitors.
As with the quote by American Author/Journalist above, learn to read the body language.
Getting feedback
Take feedback from customers - both new and returning ones, this further helps in understanding customers' language while also serving them in their own unique way.
Aside using feedback to learn more about the customer, it also allows you get more personal with them.
The unique language that the petty thieves in Simon's area understand and will keep their hands off another person's property is anything in form of Juju, according to Simon's understanding or experience.
Of course, another Simon in New York cant use same approach to scare off thieves, hence both the listening and feedback parts have to be personalised.
You can claim to know your customers as a business but do you speak their language.