One of the big stories in Africa's startup ecosystem this month was the announcement of Chan Zuckerberg Initiative's $24 million investment in Nigeria-linked startup Andela. We saw it as a great moment for the African tech space but among the continent's tech stakeholders, we were fighting a different battle with choice of words -- can we really describe Andela as a Nigerian startup?
Today, Andela doesn't really appear to be the typical Nigerian startup because if you follow the story closely enough in the press, you would think it has nothing whatsoever to do with Nigeria even though people like me that know the history of the company can argue that it is fundamentally a Nigerian company -- yet the Nigerian tale was silenced.
The silence was loudly heard in Mark Zuckerberg's popular Facebook comment about the investment, coupled with global press' obsession with Jeremy Johnson as the co-founder without making any reference to Iyinoluwa Aboyeji. It got so bad that Aboyeji had to take to his Medium page to explain how Andela was founded.
This development angered many Nigerian startup big weights including Nigerian internet entrepreneur, Oo Nwoye, who couldn't hide his dissatisfaction with the media coverage of the Andela story. There were several other tech founders who opposed the development but decided to keep quiet because they didn't want to create PR nightmares for their barely surviving startups.
The local press didn't help either; at a point I had to do comb the web to find out if Aboyeji had left Andela. Furthermore, I probably was the only one that reported Andela as a Nigerian startup in the foreign press and I almost got in trouble when one of my foreign editors argued that Andela is an American company while Nigeria is just one of the countries it is operating in. I had to become Andela's historian to convince him.
The Andela PR mess (yea it was a mess history-wise) was an eye opener to the neocolonialism subtly yet strongly taking over the startup ecosystem in Nigeria as we know it. But it ain't just us, it has become a continent-wide phenomenon.
DEMO Africa experience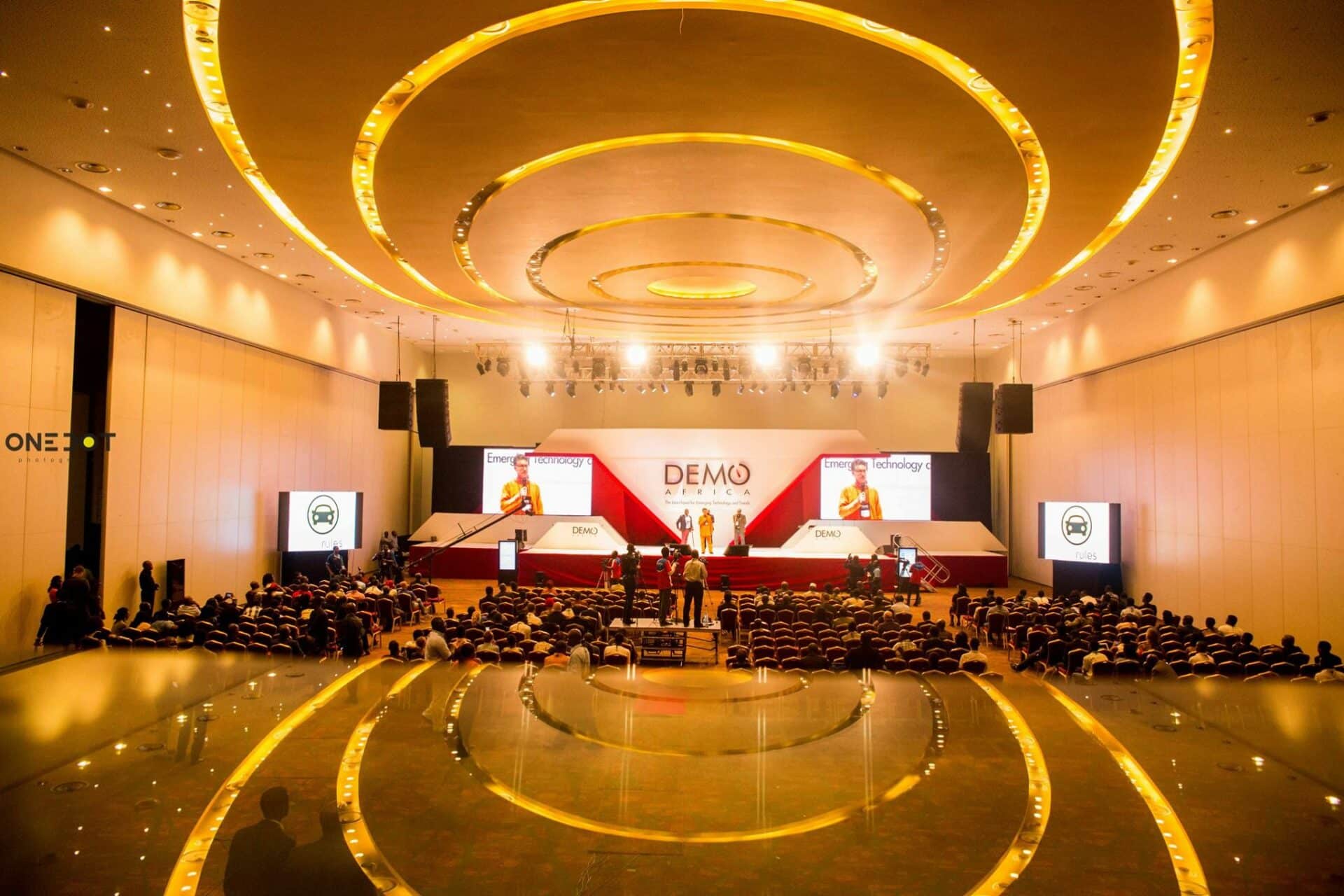 I remember walking into the main hall during last year's DEMO Africa held at Eko Hotel and I went from one startup's stand to another in search of good stories to tell and sell (life of a freelance tech journalist). When I got to the end of the hall, I went up the stairs and overlooked the entire exhibition room -- and I saw several stands manned by 'blacks' and 'whites' -- there were more whites than there were at Oriental Hotel where the event held the previous year. I didn't make much sense of this development until I heard from one of the popular foreign startup CEOs making waves in Lagos.
Because of the sensitive nature of this issue, I will not reveal his name.
He said the venture he headed was able to succeed because many Nigerian decision makers listened to him instead of others, especially Nigerian companies that are offering similar services, because he's a white guy and they trust him more thanks to his intonation and the softness of palms.
"I got attention everywhere I went. While your guys would be referred to the secretary, the bosses in charge were the ones queuing to talk to me and take pictures with me."
He was actually right. During his stay at the company he brought into Nigeria, he got all the attention and sealed so many deals with the Nigerian government that didn't give local entrepreneurs offering similar services much attention.
Importing foreigners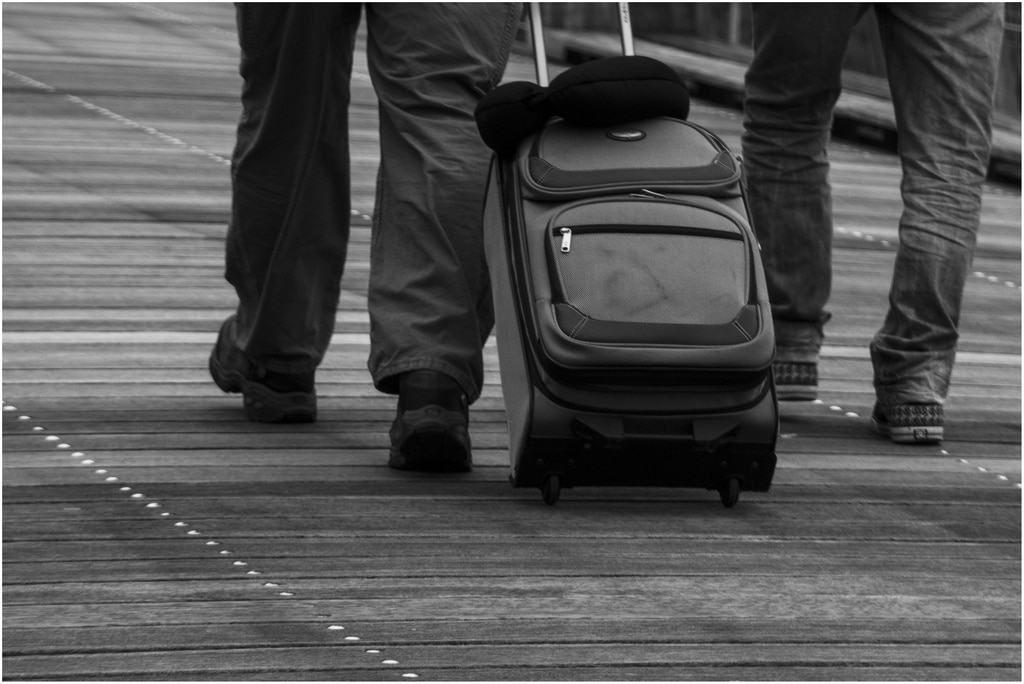 Now the startups are wising up, some of them are going all the way to have foreigners, especially whites and Indians, in their team and I'm seeing this development a lot in the ecosystem. Just yesterday, a highly successful founder of a Nigerian payment company jokingly announced on social media that he was looking to recruit a white Chief Financial Officer (CFO); his argument brought into sharp perspective how popular this has become in the ecosystem.
He said:  "Somebody told me that if you want to build a $1 billion company you have to act like a $1 billion from day one. Deciding to try out this philosophy, I poached this oyinbo (white guy, expatriate, Caucasian economic migrant etc.) who was already on his way to Nigeria to work for another company to be my CFO... Anyway, he starts work and I am happy to add him to the diversity profile of my company.
"So I am thinking of hiring mopol (security) etc; you know, to keep him safe and comfortable. We get to cracking with the work which is quite a lot; and this provides me an opportunity to practice my accent and ishh... People even treat me different in these streets cos I finally have oyinbo staff.
"So I decide to take him to this expensive restaurant for an induction meeting. We sit down, I order a steak.... Homeboy is a vegetarian. Iz cool though! Keeps the bill down. Anyway it's getting really cold in this restaurant so I ask him if he needs the air-conditioning and we both agree it's a little too much... So he beckons the waiter and says 'bros 'off' the AC abeg'..
"I'm like 'hol up. Whaaat?'.... Bros I am not paying $xxx thousand dollars for you to know how to speak pidgin English... Like 'Nuh Sah'... I mean I obviously didn't say this to him... But I'm sure I thought it out loud!
"So I wake up the next morning questioning my decision making process... Wondering why I succumbed to being one of the crowd of companies who need to have an oyinbo onboard to gain traction in Nigeria...
"Anyways.... So I'm plotting cos I can't just sack him without reason. And frankly oyinbo that already speaks pidgin English is like buying replica Ferrari car... It's just not Ferrari. So at work I begin to have loud conversations about how we all need security and how this strategy we are embarking on may get us killed. I went as far as saying that we need security with pistols and not AK47 because we could get caught in the rapid cross fire of bullets... With full dramatics. Ducking for cover, military ground roll etc.... Okay maybe not quite... But you dig.
"The next morning I prayed... Hard. Then went to work. My CFO was 'waiting for me at the door' looking very sober... Dude is like 'I have something to tell you... I spoke to my wife last night and we are not sure about this opportunity... We are newlywed and the security situation is quite disturbing... I really really didn't mean to leave you hanging'
"So I give a pregnant pause... Remember my acting from my primary school play... About to cry I ask 'so when do you leave?'.... He says 'today... I can get a flight out tonight.'
"My heart twerked a little and did a happy dance. I composed myself and we exchanged pleasantries. Prayer works.... Don't let anyone tell you differently!"
Exporting the company
Beyond just hiring a foreigner to work in the company, some startup founders who eye global success so much are taking further steps towards securing the much sought after 'global recognition' by incorporating their company abroad because they believe they have a better chance doing it that way than eyeing the global market from Nigeria.
Aboyeji's account suggested that at the outset, they believed that Andela could benefit a lot from a foreign company status -- which eventually proved to be true.
"The truth is that while it is possible to build a global company from Nigeria, it is very very difficult. While I have faith that this will improve, Nigeria is still a notoriously difficult place to operate and invest in from a legal point of view. So, since it has always been more important to us to change the world than to make a political point, we incorporated Andela in the U.S.," Aboyeji stated.
Why we can't blame the startup founders
I'm tempted to slam some of the current crop of Nigerian startup founders for the obvious inferiority complex they present with when it comes to dealing with foreigners but when you look at the ecosystem closely enough, the startups are not the only ones that are under the spell of foreigners, the entire nation is.
What if Nigerian government (don't you dare blame Buhari because it started way before he came on board) threw its full weight behind the country's entrepreneurs like they do in China -- foreign companies would be the ones seeking to bring local entrepreneurs on board if they wanted to launch in Nigeria and not the other way round.
Furthermore, when it comes to tech products, the ones from abroad are more revered than local ones. That's not all, at major events, organisers treat foreign speakers better than local ones -- they get paid, we get thanked.
The entire system seems rigged in favour of foreigners, yet we don't know it and this is where the real problem is.
Nigeria cannot claim to have a growing tech ecosystem when the created opportunities are only enjoyed by foreigners. Nigerian entrepreneurs are some of the hardest working guys that I encounter with while covering the startup ecosystem in Africa across the world, but the way they seek foreign attention seems pathognomonic. It is not their fault, they are just trying to scale up in an ecosystem that only favours the foreigners that fly in today, seal deals and leave the country the next day. Commonsense needs to prevail ASAP.
The stakeholders need to affirmatively take a stand to only encourage foreign participation in the ecosystem when such supports the local growth of the country's startup ecosystem. And we need to convince the local startups that they no longer need foreign support to 'blow'. Or what is the point of reporting the success of a Nigerian startup when a foreigner takes all the glory?
Photo Credit: rabbit.Hole via Compfight cc