A few months back, I penned a rather controversial list of Nigerian women in tech. The inclusion of the almighty Linda Ikeji sparked a heated debate across social media platforms. But whether we think Linda Ikeji is a female tech power in Nigeria or not is a debate that does not take away from the fact that African women on the continent are doing amazing things in the technology sector.
Most of them are slowly leveling the gender playing field and shifting tech from the traditional all-male domain to an equal opportunity sector. We are not there yet, but the work of many African women in tech is showing through, from initiating efforts to teach young girls codes to building spectacular technology-based businesses among other exploits.
These days, there are as many female techpreneurs, web developers, graphic artists and everything as there are men and it is a very welcome development. The scary thing about this very progressive development is that some of these African superwomen are not in the limelight.
Most shy away from press coverage for reasons ranging from modesty to personal reasons. And sometimes, there is just not enough press coverage. We bring you 5 of the most powerful women in African tech you probably never heard of
Nnenna Nwakanma -- Nigeria
This is not a name that readily comes to mind when you think tech -- especially for the uninitiated -- as it is not all up in your face. But surprisingly, Nnenna Nwakanma has an expansive online presence spanning social media and blogs.
She is an internet and information advocate for Africa. As the African coordinator of the World Wide Web Foundation, she supports work on the Alliance for Affordable Internet (A4AI).
In the same vein, Nnenna is the co-founder of the Free Software and Open Source Foundation for Africa (FOSSFA) an African organization that promotes the free software and open-source software model as a developmental tool for the continent.
Nnenna is working tirelessly to place unconnected Africa on the web and also ensure that everyone's voice on the continent can be heard online.
Originally from Abia State in Nigeria, she has lived in at least five different African countries and is fluent in French. So she is more African than just Nigerian and is precipitation a great change in Africa.
And oh, I forgot to mention that she is a good writer --clear and concise -- her blog says as much.
Rebecca Enonchong -- Cameroon
In 2014, a Forbes article named Rebecca on a list of female tech founders to watch in Africa. The Institute of Electrical and Electronic Engineers' Women In Engineering(WIE) also named her to their Power 60 list.
Rebecca Enonchong is the founder and CEO of AppsTech, a global provider of enterprise application solutions with presence in over 50 countries of the world.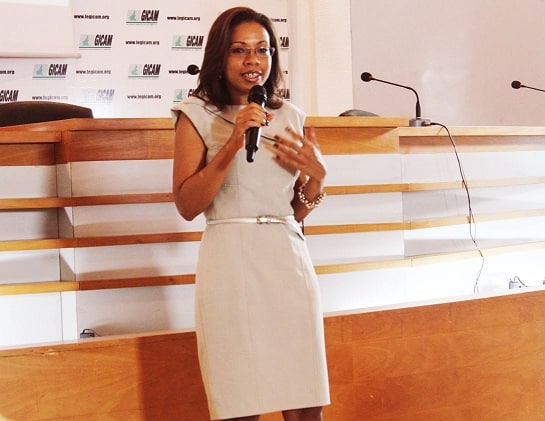 On the startup scene, Rebecca is the chairman of ActivSpaces; a Cameroonian tech hub with co-working space and incubator. The African Business Angels Network (ABAN) also names Miss Enonchong as co-founder and treasurer,  as well as a mentor and adviser to several African based technology startups.
She is also the co-founder of I/O Spaces in Maryland USA.
Irene Charnley -- South Africa
After 13 years spent with the National Union of Mine Workers coordinating its various operations; and being its negotiator, Irene Charnley went on to take up the position of the Executive Director of the MTN Group.
In 1996, Irene joined Johnnic Holdings South Africa with a vision to refocus the company as a leader in the media, telecommunications and entertainment sectors. In 1998, she became primarily focused on telecommunications and ensured Johnnic Holdings became leading shareholders in MCell Limited(that morphed into the MTN Group in October 2002).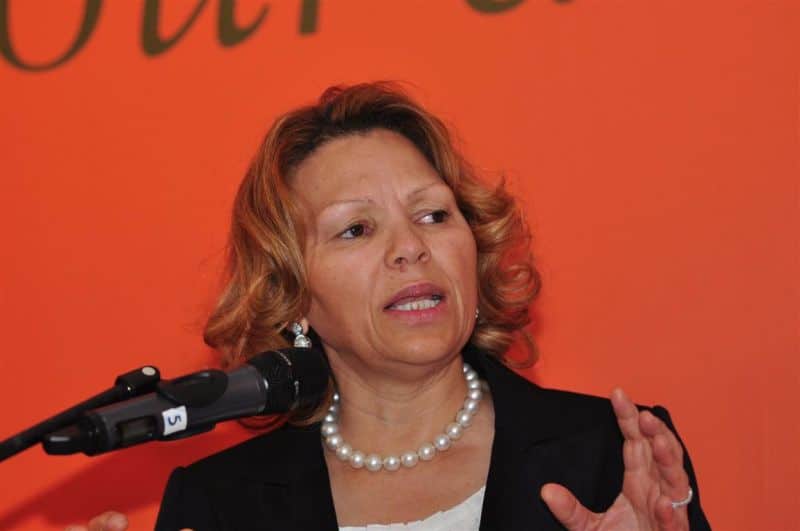 It was under her leadership of MTN that Nigeria was connected to the telecommunications provider as she was instrumental in obtaining one of the three available cellular licenses at the time. She also helped MTN secure the second GSM license in Iran.
Irene Charnley left the MTN Group in 2007 with over $150 million in stock and is currently the founder and CEO of Smile Telecoms; a mobile broadband operator with markets in Nigeria, Tanzania, Uganda and Democratic Republic of Congo.
She was awarded businesswoman of the year in early 2000 and recently Fortune Magazine nominated her as one of the top 50 business women outside the USA.
Nana A. Y. Twum-Danso -- Ghana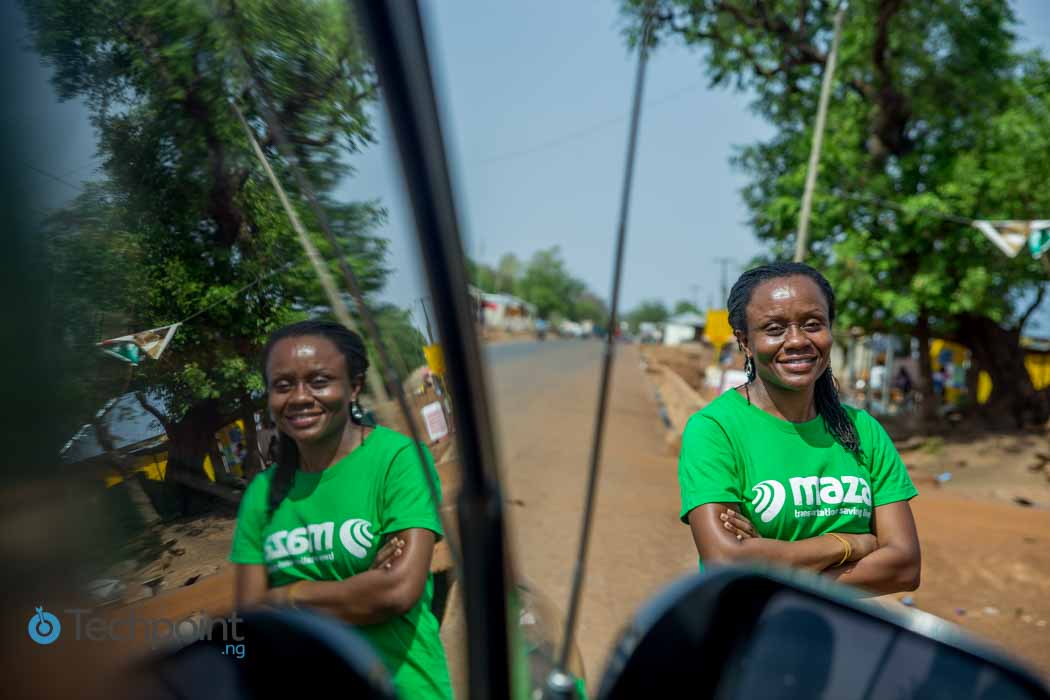 Before May 2016, the name was a complete mystery to me so I would not blame you if you are unfamiliar with it too. Unless you have heard the wonderful story of how MAZA is saving lives in Ghana, then there is every possibility that you might not have come across this name.
Even after reading the MAZA story, there is more to this Emory University and Harvard-trained medical doctor than we all know.
After a two-year stint with the Task Force for Global Health as director of the Children Without Worms, five years with the Institute for Healthcare Improvement (IHI) in different capacities, Dr. Nana went on to become the Senior Program Officer, Department of Maternal, Neonatal and Child Health of the Bill & Melinda Gates Foundation until May 2015 when she decided to channel this wealth of experience into saving lives.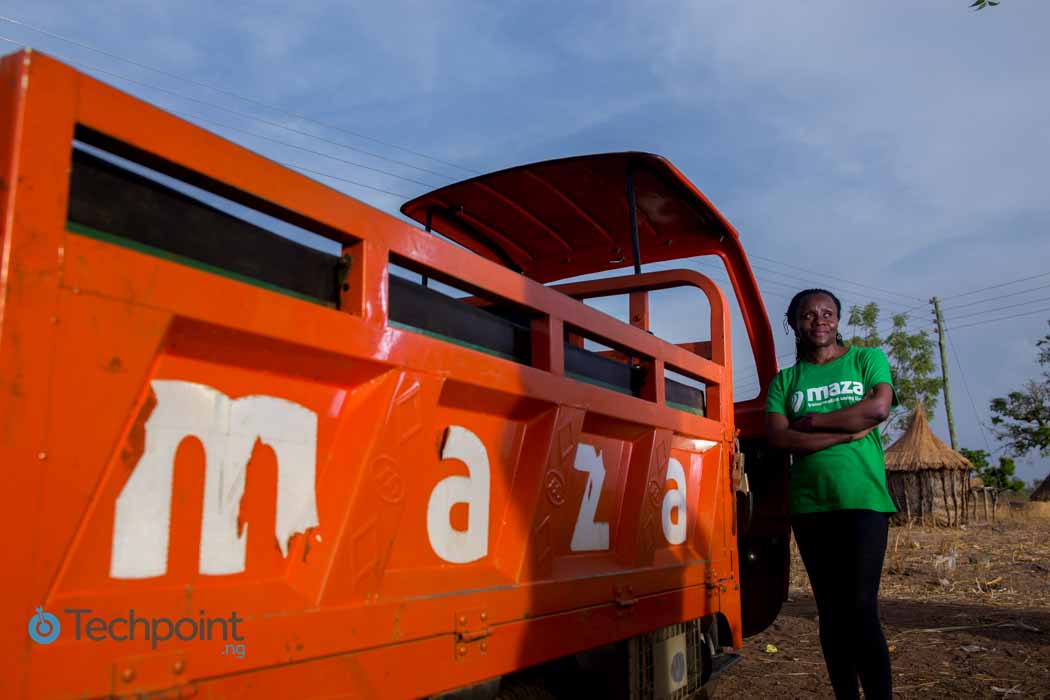 MAZA was born in  Ghana; a healthcare logistics provider that made access to health services accessible to rural dwellers.
---
Suggested read: How MAZA, a health transportation startup, is empowering and saving lives in Rural Ghana
---
 Even though MAZA is still a Minimum Viable Product that hopes to leverage more technology on solidification, if you ask me, Nana is the real MVP.
Mary Uduma -- Nigeria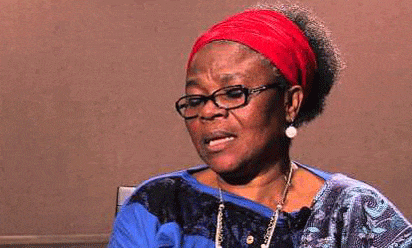 In 2010, Mary Uduma became president of the Nigeria Internet Registration Association (NiRA); an organization responsible for management of Nigeria's country code Top Level Domain Name (ccTLD), dot ng, after serving as Vice-President since 2009.
2012 saw her retirement as Director of Licensing; Policy and Competition, Consumer Affairs of the Nigeria Communications Commission(NCC); a position she held for 5 years and 9 months.
Before she  took over the reins of NiRA, the dot ng domain name was not exactly an in thing in the Nigeria technology circle. Under her leadership, dot ng became popular and grew astronomically. By 2015, NiRA had recorded real growth and strategies of Mary Uduma like giving out 100,000 free dot ng domains to celebrate Nigeria's Centenary anniversary are responsible for this laudable progress.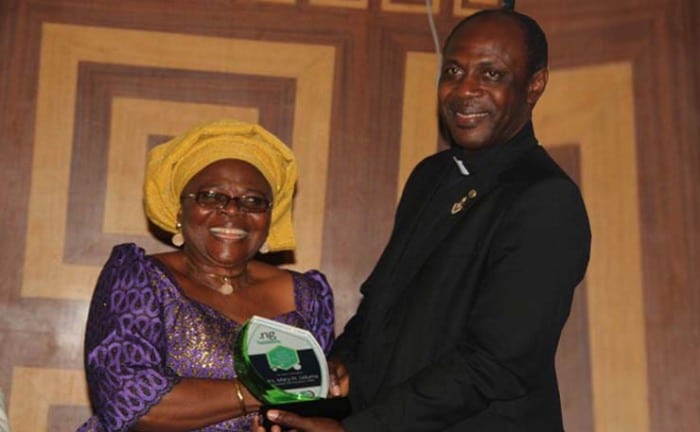 The fight for the dot ng is far from won, but this advocate of the brand has sure made an impact in the iceberg.
Even with a university degree in Accounting, in her own words, Mary Uduma is an ICT enthusiast, passionate about acquiring and sharing knowledge with others, especially young people. And as a member of World Summit on the Information Society (WSIS) and convener of the Nigeria Internet Governance Forum (NIGF); she is sure spreading and sharing knowledge.
Conclusion
The shes, hers and those (powerful) African women are our worthy subjects today, not every time man man.
In an interview with Memeburn, Rebecca Enonchong enthused on the stereotypical perception of the (African) woman in tech.
There is this image of the woman in tech being the data processor or the call box operator. Yes, those women do exist, but there are also women leading enterprise tech companies, running the mobile operators, designing innovative tech. We need more images of those women in order to change the perception.
Whether anybody cares to admit or not, African women in tech are causing positive change in the continent on a massive scale. And the truth is that they have been doing so for a long time coming, we just do not hear enough of their heroic deeds. We should all work to change the myopic perception of African women in technology and STEM generally.
Photo Credit: garbourne via Compfight cc