CNN says Uber could be bigger in Lagos than it is in London. In its first 16 months, Uber provided 30% more rides in Lagos than it did during its first 16 months in London. Considering the fact that the population of Lagos is a little over 150% more than that of London, it's likely to happen. The more people move up the economic ladder in Lagos, the bigger Uber's potential market becomes.
Despite the fuel scarcity that burdened Lagos for a long period of time and Nigeria's economic problems, Uber Lagos has been able to establish itself.
Ebi Atawodi, General Manager of Uber Nigeria, told CNN that "[Uber] is a global concept but it has to be localised by a team that understands the fabric of the city." And that is what the company is out to do in Lagos. It's broken down some barriers to entry by introducing cash payment option alongside card payment.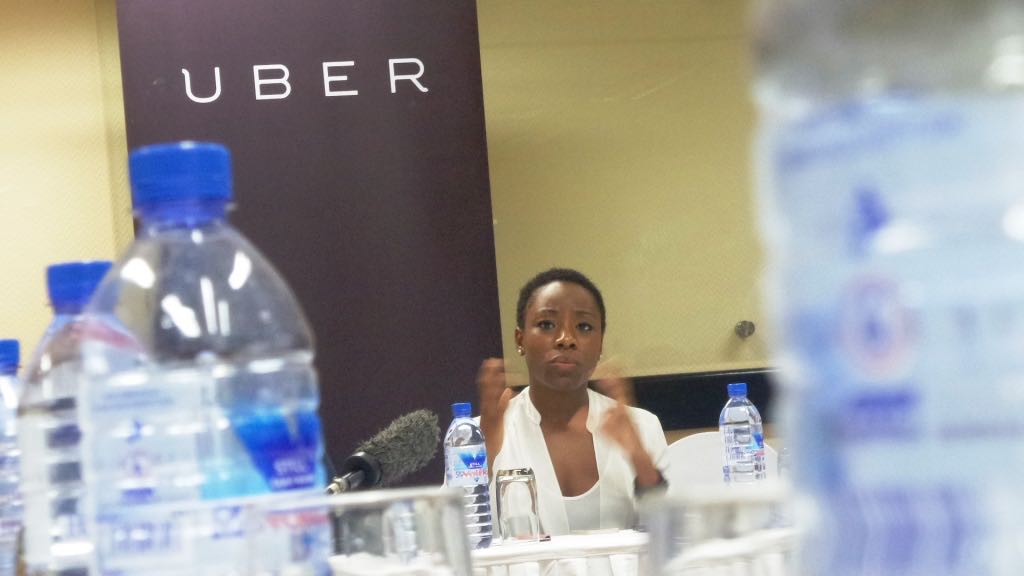 With time, people have started to trust the idea of online payments more and Ebi says that the reluctance to "putting card details on has completely gone away."
During the most recent fuel crisis, people started using Uber more. Their reasoning was "why go through the hassle of finding petrol when you can take an Uber?" According to Ebi, "a lot of people who maybe were taking one or two trips a week [were] now taking way more." To deal with the fuel crisis, Uber Lagos partnered with some petrol stations to help their drivers get past the long queues.
The competition disparity
Uber is a global brand, yes. But it faces big competition in the different parts of the world it's doing business. In the US, it has Lyft and Curb for competition. There was Sidecar which launched before Uber but was unable to keep up, so it closed up shop in December 2015. Didi Kuaidi is Uber's competition from China, while Ola competes from India. In the grand scheme of things, all of these competitors have, in one way or another, given Uber a run for its money. But there's also the agelong competitor: traditional cabs.
Uber hasn't had much competition in Lagos. There's the indigenous Afro and there was Easy Taxi (which was unable to survive in Africa). Afro has not done much to challenge Uber the way the other ride-sharing platforms I mentioned earlier have done in other parts of the world.
On the price front, Uber does well to match up, and even beat, the price of local cabs. If I were to take a cab from Ikeja to Lekki, I could pay up to ₦5,000, depending on my bargaining power -- it could be more. But an Uber trip from Ikeja City Mall to The Palms in Lekki costs ₦3,350 to ₦4,300. Plus, Uber drivers are generally more trustworthy than traditional cab drivers in Lagos. You could forget your phone in an Uber and still be able to get it back. I can't say the same for a traditional cab. Because Uber drivers are accountable to someone and traditional cab drivers aren't, you are guaranteed some level of integrity.
The sharing economy
Uber's long term plan is to make car ownership a thing of the past; to create scenarios where people own less things and share more of what is already on ground. It's all part of a concept called "sharing economy". A concept that is seen in startups like Uber, Airbnb, Jekalo and the rise of freelance hiring and remote working platforms. Now it's easier for you to make use of things without owning them; of course this is not a new concept, but it's becoming more popular in business by the minute.
Human beings are aspirational by nature; we have an innate desire for improved social status, but the reality of the global economy makes it more difficult for people in the lower and middle classes to move up the ladder. Also, the world's population is growing at a crazy rate but our resources can only fend for so much. At a point, we may not have enough to go round. We are going to see more businesses that support the type of life that the sharing economy promotes.
The future of transportation in Lagos
By 2050, the population of Lagos is expected to have doubled. As it is now, Lagos is already a headache with almost 22 million residents living in a state with an area of 3,577 km² (God have mercy!). Except by some unlikely miracle the landmass increases itself, expect that Lagos will be more choking that a neck hold from The Undertaker. Also, there's only so many roads that can be constructed and so many trains or alternative modes of transportation that can be introduced before 2050. A lot is going to depends on how well we can share, in this context, our cars and whatever else we move around with (maybe our legs too).