Since February 2015, Techpoint.ng has been running the Founders' Table series where we interview Nigerian startup founders and ask them for insight into what inspires them, their business operations and the events that led to them starting up their companies.
There's no shortage of literature about of Steve Jobs and Apple, Jeff Bezos and Amazon, and Elon Musk, but there's not a lot of information about Nigerian entrepreneurship out there. It's why we started the Founders' Table series - more people need to know, and be inspired by Nigerian startup founders and entrepreneurs doing kickass stuff.
So in that spirit, here are five important lessons we have learned so far in the series.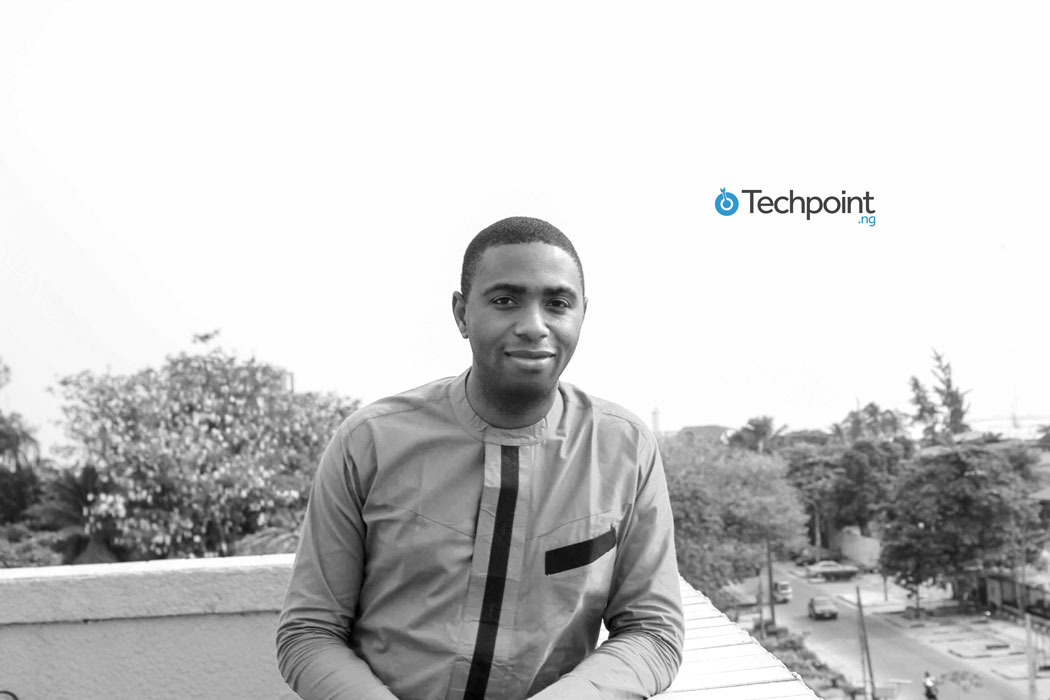 "I think the key to running any business is finding good people across the organisation. We lay a lot of emphasis on the personal shoppers who are picking the items and the drivers delivering them… We train them in terms of knowing the difference between things like the regular and cherry tomatoes or different kinds of cheese, picking the freshest fruits and being able to contact and communicate with customers if they have to replace an item or suggest a replacement. Same goes for the drivers. If you've ever received a delivery from Supermart you know that our drivers are always well dressed and able to communicate effectively."
It's never enough to just hire people and plug them into holes within your organization. As your business grows, those holes (or roles, if you like) will expand, and your people must expand too. So what happens when the hole becomes too big and your employee cannot handle the width and depth of responsibility anymore, do you just up and fire them, or criticise the life out of them knowing well that you did almost nothing to help build their capacity along the way? Please don't be that guy or lady. The growth of your employees is as much your responsibility as it is theirs.
"The reality of today's market is that nobody wants to pay for music…[because] people are aspirational by nature so circumstances force them to consume music for free. But if they can get an iTunes experience, they would rather have that than this pirated site experience. The question is how do you bring an iTunes level experience to the table in an environment where people are extremely reluctant to pay for it? That's when we decided to work backwards and ask, what will people pay for today? A phone. Why? It's not just vanity, it's not just a lifestyle tool, it's a utilitarian tool. It's a survival tool. It's a productivity tool. So they're going to spend money on it anyway. So how do I then leverage that to deliver the experience they want, without coming across like I'm competing against free? So that's how we started building the ecosystem around it. That's where the hardware comes in."
If you want to succeed in business you have to be real with yourself and your market. If you're going into an environment where people do not like to pay for stuff because they are already used to getting it for free, how in the world do you think your strategy of getting them to pay for these things will work?
Understand your target market. See what it is that they have no problem paying for and look for ways to attach your 'paid service' to it. That's what SOLO is doing to sell music through its phones.
"A good support system is important. We've been lucky we have each other first. We also have people who truly believe in what we're doing because we've been at stages where...everyday is the last day (general laughter), it's likely you will die the next day. It's like everything is out to pretty much hurt you so you need to have people you can fall back on. People that look beyond the term sheet, beyond the employment base, who can help you to keep doing whatever you're doing for at least one more day before you figure out what the next step is."
Many times, when we picture entrepreneurship, we picture lone wolfs and isolated figures walking down a deserted road with their backs to the world. It's not always like that; it doesn't have to be like that all the time. Entrepreneurs are first human before anything else, and like all humans, they are social creatures that feed off community.
Learn to build a support system around yourself, especially when you are just starting off. Don't fall into the trap of cutting people off - this seems to be in-vogue - and learn to ask for help from your community when you need it.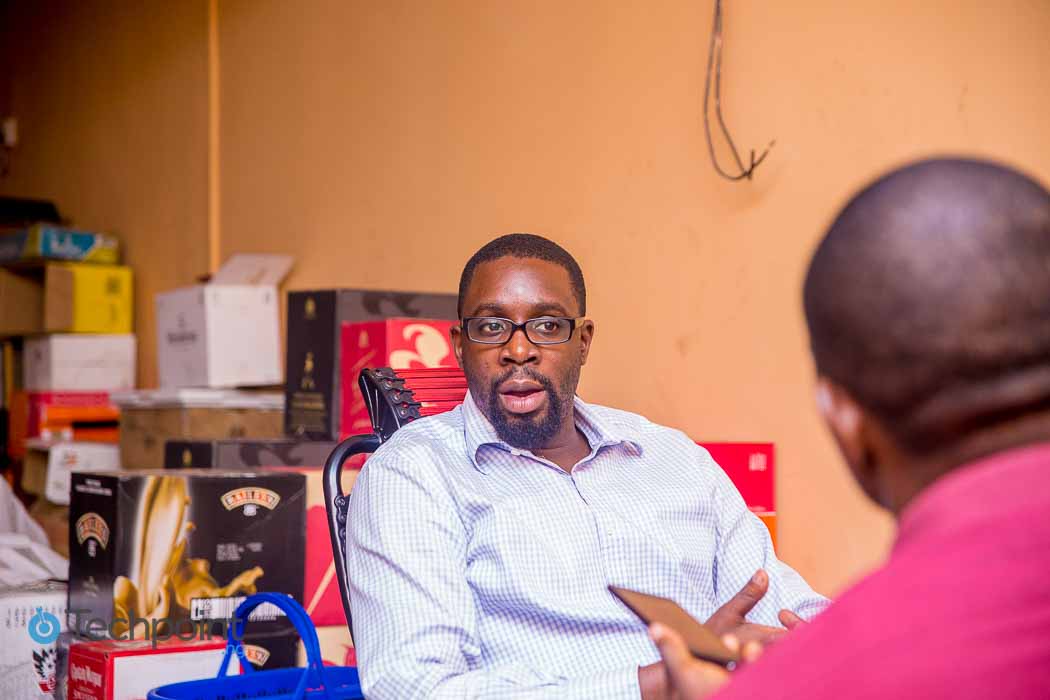 "I don't know any tech company in Nigeria that has grown at even 1% the rate which Shoprite has grown. Shoprite is a bit ambitious; I would even say Spar. I would even make it worse and say Goodies, which has only 2 or 3 outlets. But I guarantee you their rate of sales and turnover is higher than any tech company in Nigeria. That's not doom and gloom for tech companies. It just means that there's still a long way to go. For now, we still have to do a marriage of offline and online. This was always our plan for Drinks.ng from the beginning. If you look around you, every tech company is doing the same thing indirectly. Jumia and Konga are big online spaces but they still had to have distribution centres offline. If you look at Jumia's marketing tools, they're mainly offline. They do a lot online, don't get me wrong. But it's mainly offline."
Sometimes you have to compromise and bend to the reality of the environment you find yourself, while preserving your long term goals. It doesn't make you a wimp, in fact, it may be proof that you're a smart businessperson, waiting patiently for your envisioned future to arrive while taking necessary steps to remain relevant in the present.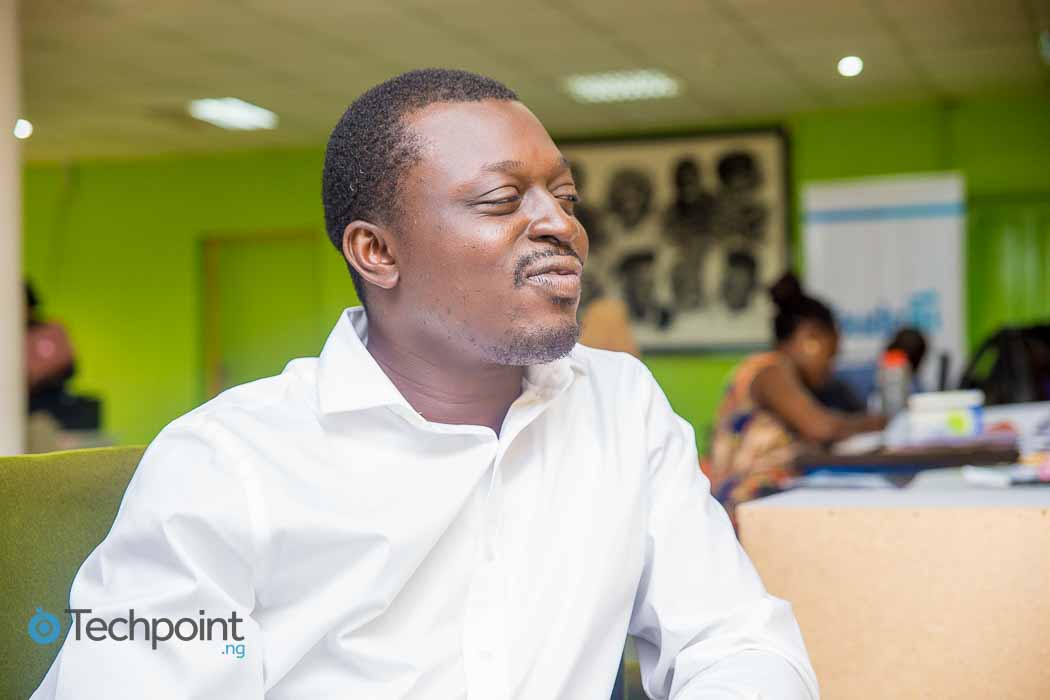 "It was indeed scary [quitting my banking job to focus on BudgIT]. For months, I ruminated over it. But what made me finally decide was that BudgIT was going beyond what I thought it was initially. I had just won the Future Awards and the guys at Co-Creation Hub were saying, 'would you just leave this job and focus on this full-time?' I got a lot of encouragement from people like Chude Jideonwo and Bosun Tijani, CEO of Co-Creation Hub. I was also a member of the Ashoka Fellowship, which guarantees your stipend for 3 years. So even if everything failed, I could find something else to go back to."
Elizabeth Holmes once said, "I think that the minute that you have a backup plan, you've admitted that you're not going to succeed." I do not agree with that. As good as it may sound, I think it is too far flung from reality. It's okay to have a backup plan. That's not a reason to become complacent, it just won't hurt you to have one or more.
These are some of the most important lessons we've learned so far from our Founders' Table series. Which ones resonate most with you? We'd love to know.
Founder's Table returns next week, as a bi-weekly series.