At a time when Digital Marketing was still a nascent industry in Nigeria, two young men took a bold step to building one of the fastest growing Digital Agencies in the country within the space of 1 year.
Michael Ebia and Samson Aligba are the founders of ADE Digital. If you are thinking, "that sounds so Yoruba", you are not alone. However, you couldn't be more wrong. The name ADE, which is an acronym for Acquiring Digital Estates, is inspired by the startup's core business model of investing in digital properties as an alternative to seeking external funding.
Techpoint spent an afternoon chatting with Michael and Samson about the inspirations, challenges and aspirations for ADE Digital.
Tell us a bit about you, please
Michael Ebia: My name is Michael Ebia, I am the Co-Founder/CEO of ADE Digital, a Digital Solutions & Marketing agency in Lagos, Nigeria. With academic degrees from University of Benin, Nigeria and Salford Business School, Manchester, United Kingdom, I am an ardent tech enthusiast and lover of everything digital.
Samson Aligba: I am Samson Aligba, Co-Founder/CIO of ADE Digital. I am particularly intrigued by the different ways digital technology has become a vital part of human existence, and I am passionate about finding new ways to channel it to drive results. I studied Computer Engineering and Computer Science at the University of Benin. That's where I met Michael.
With your rich academic backgrounds in Engineering and Sciences, was it easy for you to focus on Digital Marketing?
Michael: For us the journey to founding ADE has been a potpourri of events and choices of different flavours – sweet and sour – we have made to get to where we are now.
Samson and I attended the same undergraduate school, University of Benin, in Nigeria, and that's where the story really began. We were about 17 years old doing graphics design and printing business on campus together. Between then and now, I tried to sell ideas, which ended in me working with an Advertising agency where I stayed longer than I expected, quit working with the agency, started a company (iAmSoDigital) and moved to the UK while Samson ran his own business (Brand Effectiveness) in Branding, Design and Web Technology here in Nigeria; but altogether we knew where our heart lay and we knew the price we had to pay to make it happen.
So it's probably safe to say you guys were born with the entrepreneurial spirit from the outset?
Michael:  I lost my dad when I was around 14. I think the death of my dad spurred something in my head. Life has taught me many lessons, including the realization from a very young age that I was in charge of my life and I was responsible for making things happen for me. I guess this forged the entrepreneurial spirit that drives me now.
Samson: Like Michael I am also a student of life, and perhaps that was one of the things that drew us closer, the fact that we were both classmates of life, taking charge of things and our own affairs, and knowing that it was up to us to make things work. I, on my part, was making money from a very young age. Even though I was still getting stuff from parents, I always had the attitude of "if it comes, it comes".
How did the idea for ADE come about?
Michael: Like I said earlier on, many events and decisions brought us to this point where we are now.
I resigned my job at the agency early 2012 and moved to the UK to study and also continue running "iAmSoDigital", which I had also just started at about the same time. All the while I was in the UK, Samson and I kept in touch (sharing ideas on tech) and although we weren't exactly sure how to fit all in, we were quite certain that we had to do this together.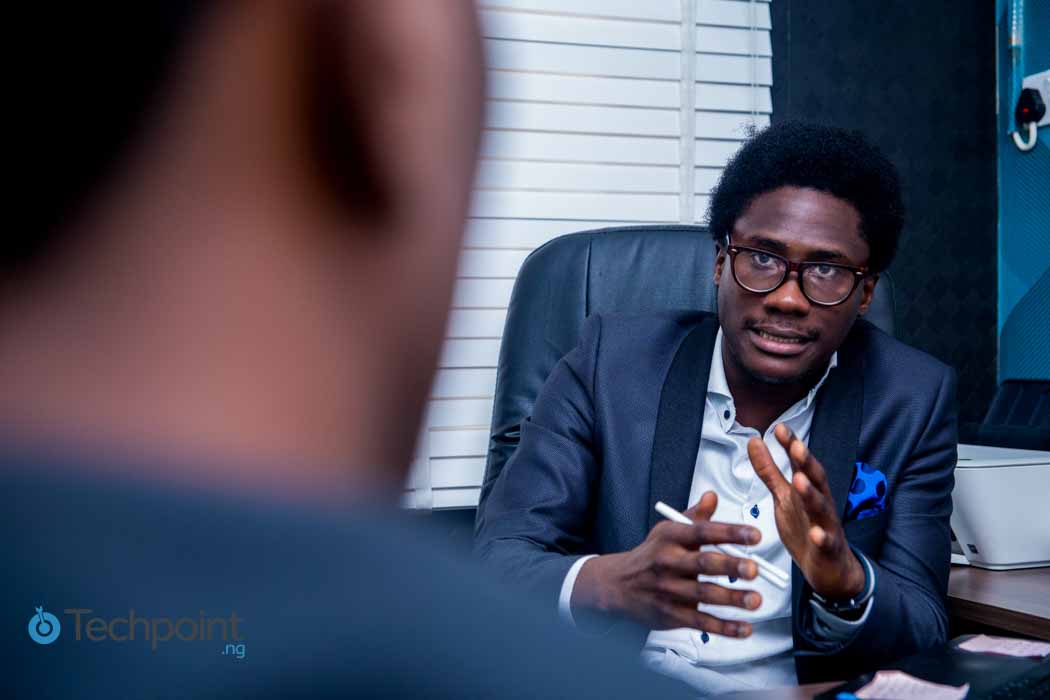 While in England working for Bloomberg, I saw the rise of digital like never before in Nigeria. I rang up Samson and another friend of ours and sold the idea of a partnership to them. I visited back in 2013, we had a retreat in a hotel and that's how ADE was conceived.
Of course there were some worries, I had to come into Nigeria a couple of times for meetings with potential investors and all, but the more we talked about it the more our confidence grew and it all became clearer and we eventually made the final move in September 2014.
What gave you the confidence to leave everything you had going and take the leap to build ADE?
Samson:  I'll say it had a lot to do with the history we both shared. That can-do spirit we have always exhibited. For example, Michael told you the story of how we got his first job. Which fresh graduate in his right mind would do that? The first thing you want do is write a CV and maybe send to Jobberman. But his first thought was to go sell his idea.
I remember once, on a short break from school, we were home and bored. So we thought it would be a good idea to start training people on how to do stuff on the computer. That's how 'Boontips' was created. I would take my desktop system from my house to his house (because they had a generator) and we'd work on it together. So when Michael came back to say "let's do something else", from history it just seemed natural.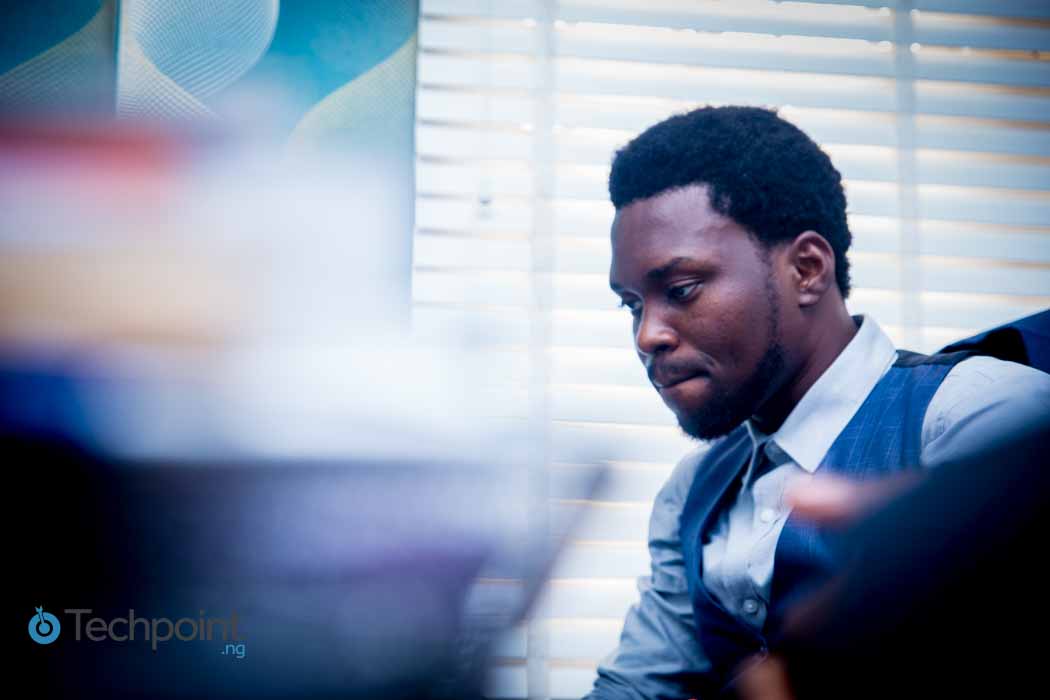 I think our similar histories and past successes, both in life and in career outcomes, was a great assurance that we could actually pull this off. We had both been working and making money as undergraduate students, and we both launched fairly successful businesses right out of school, so, to a large extent, we had some history to remind us that we could definitely achieve more together.
Michael: Back in Manchester, I saw the steady rise of tech in Nigeria. I knew that Nigeria was fast becoming a fertile ground for world class digital businesses, and we had foreseen some of these possibilities before they even hit the African continent, so I just knew it was a great time to make a great move.
But moving back must have been more difficult than it appears. Especially as you had a good job back in England?
Michael: I was honest enough with myself to admit that I couldn't be the best in Digital Marketing in England. But I could come to Nigeria and be the best here. Here I can be a true tech leader and an inspiration. I can be a pacesetter and influencer. The possibilities were just a lot more.
Truth be told, it was enticing to remain in the UK after my program, I had a good job and all, but for me there was more to be achieved and conquered, and I knew that Nigeria was where it was going to happen for me.
It took me several trips before I finally resigned and returned to Nigeria to set up ADE, and we hit the ground running. It was tough, I must admit, the challenges of just returning and that of running a business in Nigeria from getting a decent accommodation and mobility, were enormous. But we've made great progress and will continue to do so.
Didn't your close relatives think you were crazy?
Michael: Of course, that's a challenge peculiar to just about every entrepreneur, especially for one in an industry that didn't quite exist in Nigeria two decades ago. But, they all come around to understanding and supporting your choices as soon as the results start manifesting.
There was lot going on around the time I decided to come back. I remember my nephew sending me a chat saying "Uncle don't back there is Ebola". I still have that screenshot because it was motivation for me. My mum also wanted me to get married first before talking to her about a new company (laughs).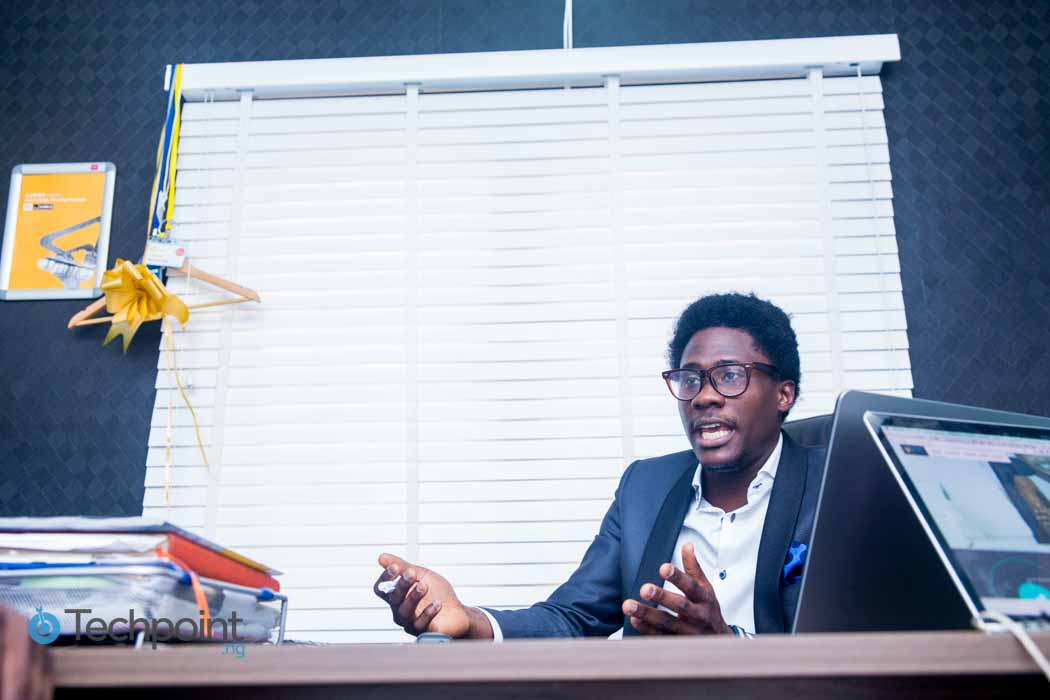 We just had to do this as time was running out; having wasted about 6 months looking for funding from investors. And that's why I am not a big fan of funding.
Ah, investment. I was coming to that. How did you get funding to startup ADE?
Michael: Samson and I had always committed our resources to building this business. That was very vital for us. I had earned in pounds so converting to Naira was good. If it was now, it would have been a lot better (laughs). We had some early interests from the US, Dubai at the time and I even had to travel down twice for investor meetings, that didn't quite pan out well, and you know that can be quite devastating for an entrepreneur.
We met with about 4 or 5 investors, making our pitch. Some never had meetings. Some cancelled on us. One gave us the option of buying us outright. Another one offered us free office space in Lekki for 50% of the business. It was incredible.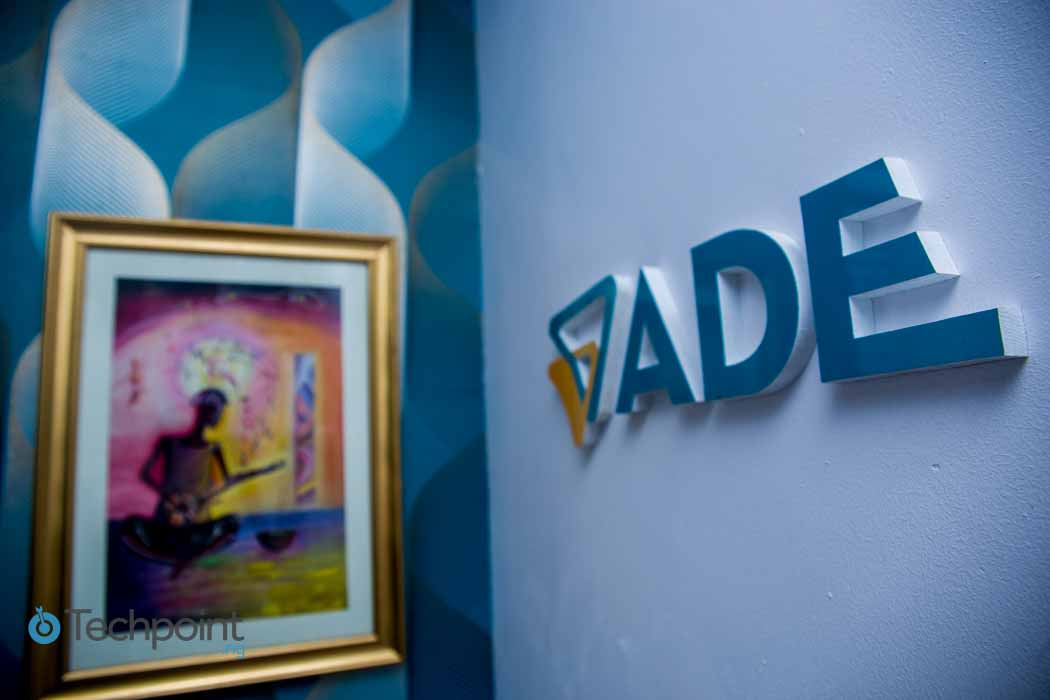 We had one particular interest at the time that we were certain was going to pull through. This was particularly devastating. He told me to come in 2 weeks' time for the funding. Immediately, that was when I made my resignation. I traveled back to England to clear my desk. I spent two weeks saying my goodbyes, arranged to move all my important stuff back to Nigeria. I was excited. While still in England, I called him. He kept saying, "Michael come to Nigeria first". The one that broke my heart was the investment that almost cleared through. We were expecting a payment of about 3 million to be made to the account.
Samson:  We would call him, send emails upon emails. He didn't respond. Then there was even a time he called us to come and pick up the cheque. Michael took a cab to his office. His office was locked.  Michael resigned and returned to Nigeria for this only for the interest to disappointedly cancel on us. It was thoroughly disappointing I must say.
Michael: Ironically, the same person came to our office last December and was earnestly asking us to handle a project for him. Interestingly the value of the project was just about what we were asking for investment.
Did you eventually receive any funding?
Michael: We did get funding. One of the most amazing persons I know, who is also a mentor of mine, believed in us enough to invest some money in the business. He said to me then, "Michael, it is not the things you're telling me today that will make me invest in your company. It is the things you've told me years ago and I've seen come through in the Tech space as well as in your life". When he said it I was literally in tears.
So that's basically all the funding you got?
Michael: Yes, that's the only funding we got; which is about 5% of the company. Another of my mentors told me something very profound. He said, "If in 3 months in business, you can't make enough money to sustain the business for the next 3 months, you're not ready for the business." It really got me thinking.
Within 3 months of operations we had made exactly the same amount we had been trying to raise in seed funding to start the business initially. Every profit we made was put back in the business, we didn't have salaries for months. We literally bought all we have today at ADE from those initial briefs and jobs.
Finally, how has it truly been doing Digital Business in Nigeria?
Samson: It has been interesting with loads of learnings. ADE is only a year old and some months but we have made our initial projections for our third year. Our revenue was in 'high-end' eight figures in our 1st year.
Michael: The journey has been quite thrilling and humbling. Today, we are currently regarded as one of the leading digital agency in Nigeria. We have an amazing team locally and internationally trained tech enthusiast; and an amazing office space on Admiralty Way, Lekki Lagos.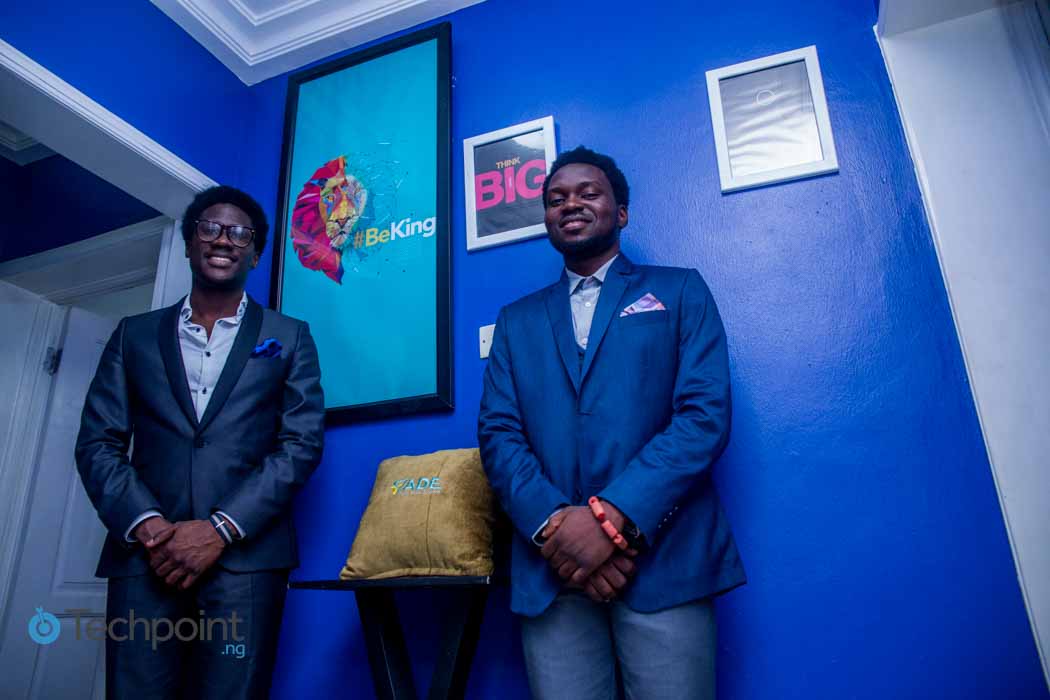 Today, we handle Digital Projects for multinationals and some of Africa's biggest brands; including Banks and Telcos which is probably the most humbling and fulfilling experience thus far. We receive an average of nine (9) briefs monthly. We have successfully delivered over 105 major digital projects within 18 months.
The opportunities keep presenting themselves. We are truly humbled.