UPDATE; Through emails sent from our readers and comments on this post, it has come to our notice that the Colour Code game from Maliyo Games is a replica of the Colour Switch game.  Techpoint is in no way affiliated with Maliyo Games or the Colour Code game, we just discovered the game and thought it worthy of mention to our esteemed readers. This is why we solicit and appreciate your comments, to keep us informed as we inform you. 
---
The game industry in Nigeria, which is still a small one, has notable game companies creating both mobile and desktop-based games. The growing community of game developers gathered at White Space, Ikoyi recently to review the journey so far and I am glad to announce a new game that's about to hit the stores.
Live at G3 Game Developers Meetup @maliyogames pic.twitter.com/hqThRqakiq

— Emmanuel Ogunsola (@iyanu_emmanuel) May 18, 2016
Game developers in the industry gathered and there were many issues trashed out apart from the game that was announced.
Going through stats from #gdc2015 at G3 Mobile Game Developers Meetup pic.twitter.com/lftd4QuY7n

— Emmanuel Ogunsola (@iyanu_emmanuel) May 18, 2016
Statistics from the 2016 edition of the Game Developers Conference(GDC) was also inspected, especially how it relates with the continent.
The peak of the event for me was when attendees got introduced to Colour Code, a new game from Maliyo Games that is somewhat similar to Flappy Bird; one of the most addictive games to hit the Google Playstore.
Color Code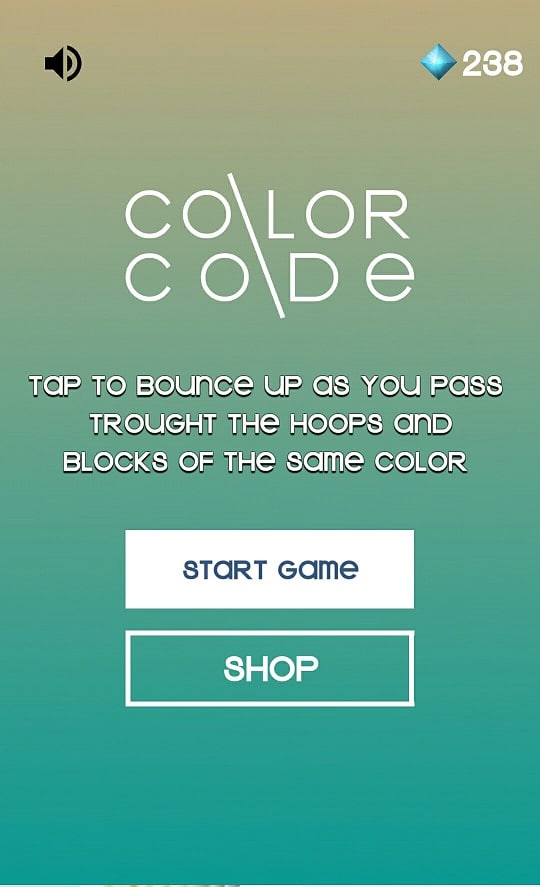 Color Code is a 2D game that employs the obstacle method where the player controls a star character bouncing through color obstacles into different difficulty levels.
You tap the screen to start the game and the starry character jumps upwards through color structures made up yellow, blue, red and green colors.
Gameplay
The star character moves upward and stays afloat as a result of constant tap to the screen. As the circle revolves, the character has to be kept afloat in wait for a part of the circle that matches its color.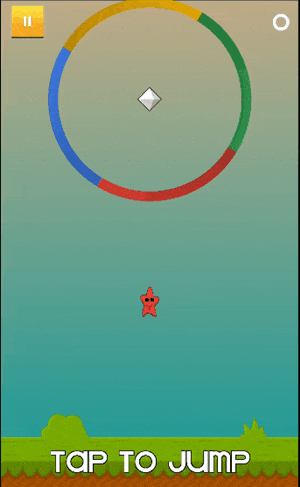 If it touches another color different from its own or falls as a result of gravity, the game ends.
There is no pattern to the difficulty levels as it varies on each level from stage to stage. Points are also accumulated as your star character touches the diamond shaped object in the middle of the circle.
The "Save Me" button is available at the end of every game and is subject to a time limit. If the player doesn't press the button before the time elapses, the game comes to an end.
Verdict
The game reminds me of Flappy Bird but then it's only a format and difficulty level. It is the kind of game where 5 can be your highest score for weeks, trust me.
With internet connected, the ads are plenty, excessive and annoying. After every game, a lot of ads come in your face. But without data on, there are no ads, and here is the catch, you cannot access the "Save Me" without internet connected; tricky trap.
There is this intrusive sound that I have come to associate with some games and it is in this one. When starting the game, the sound comes on.
But in all fairness, Color Code is an extremely engaging game that I suspect would be an instant hit when it gets on the Google Play Store. Its addictiveness — another similarity with Flappy Birds — is going to make it one big gamer's favourite.
The game is expected to be available in the Google Playstore by June, but we got you exclusive links to download  and play the beta version. We dare you to screenshot and post your highest score in the comments section.
Like this post? Subscribe to our weekly newsletter
Want to learn how to market your business and make more sales online? Register for SME Clinic 2021 and gain skills to grow your business. Get your Early Bird ticket now (offer ends soon).