Search for 'how to acquire new customers through social media' on Google and you will see that it produces one of the largest collection of search results - a whooping 630 million+ results. It's probably how you got here [Clap for yourself]. That means it is something a lot of people want to know more about.
On Monday, we started talking about social media marketing. I mentioned 5 important tips on Social Media marketing for startups. Among other things, we looked at listening and analytics as vital parts of social media marketing. Today, we will look at how those two, and more, can help startups master the art of acquiring customers through social media.
So let's dig in, shall we?
Step 1: Learn how to listen effectively
When startups get on social media, the temptation is to start connecting with people online haphazardly. Then they just start sharing stuff: posts, tweets, links, images, etc. For you reading this, resist that temptation.
Before you even create a social media strategy for your startup, social listening comes first. Use listening software - there are many of them - to learn what your potential customers want.
To listen effectively, you must first select the most potent keywords relating to your brand. Use your brand name, the words [or words] that best describes your products and services, synonyms of those words, and keywords that relate to your competitors. The best listening software will allow you track multiple keywords at the same time and then provide you with relevant figures around them. That way, you can continue tweaking your listening strategy around the keywords with the most potential.
Step 2: Respond with content marketing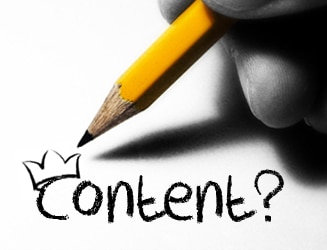 Once you have taught yourself how to listen effectively on social media, you must now respond to your results with a content marketing strategy. The problem with a lot of startups is that they act like content marketing stands on its own. It doesn't. No digital marketing effort should stand on its own; it must be complemented by others.
Content marketing, according to the Content Marketing Institute (CMI), "is a strategic marketing approach focused on creating and distributing valuable, relevant, and consistent content to attract and retain a clearly-defined audience — and, ultimately, to drive profitable customer action."
The aim of content marketing is to produce and distribute valuable content consistently, with the process resulting in you gaining new customers. So, how then do you think you can create content that is of value to people if you don't first listen to the questions and problems they have?
There's a lot to content marketing [ and it is effective]. Check out the CMI website for more free resources.
Step 3: Run online competitions/employ promotional tactics
Part of content marketing involves giving away stuff for free in hopes that what you've given away (usually eBooks or free coupon codes) will convince the person who has signed up to your blog or content outlet to become a customer.
So organizing giveaways and competitions, and giving discounts to your online audience is an effective way of acquiring new customers. But this step is most effective after you have proven to people that you actually have something valuable to offer them.
Step 4: Use CTA buttons that can make buying your products easy
This is something a lot of startups don't do or don't know how to do. If your product is an app, the good thing to do is to create a CTA button for people to install your app directly on social media. You can do this easily on your Facebook page or you can create a Twitter card that tells people to install your app.
Step 5: Use analytics to streamline your digital marketing efforts
Using analytics is one of the most important things in digital marketing. In fact, it is the biggest advantage that digital marketing has over the traditional method.
All your social media and content marketing efforts should be guided by numbers. Analysing these numbers will tell you where your efforts are yielding the most results as well as where they are least productive. Analytics will help you identify the best performing content and the worst performing ones. Analytics will tell you which people are interested in what you have to offer, and what those people are interested in too.
Never take analytics for granted. Neglecting it will surely come back to bite you in le derriere.
Step 6: Learn from your non-customers
This is one piece of advice in digital marketing that you won't hear often. Normally, you'll hear experts telling you to focus on your customers, i.e. the online audience members that convert. Hardly will you hear anyone tell you to focus on your non-customers, i.e. the people who do not buy your products or use your services. But they are as important to your business as your customers.
Observing non-customers might give you insight into a lot of things, such as: why your products don't appeal to some people, what products appeal to those people, ways you can include some of those features into your product and somehow steal them from your competition. There are many more lessons to learn from your non-customers. It'll be wise for you to observe them.
Next week, we will look at easy ways to create an effective content marketing strategy. In the meantime, if you want to know more about this topic, read the following articles:
6 Ways to Acquire New Customers via Social Media - Mashable
How to Acquire New Customers with Social Media - Buzzmo
4 Detective Tricks to Find Your Customers in Social Media - Jay Baer
How To Use Social Media To Make Sales - Forbes