You know how annoying it can be when you hear a song for the first time -- at the club, on the streets or in a bus -- and you probably won't hear it again unless you know its name and who sang it?
Well, there are many apps for that exact situation. One of them is Shazam. Shazam allows you recognize music playing around you.With it you can discover, explore and share the music and TV you love. If you don't know how to use this mobile app, here's a simple guide.
Step 1
Ensure you have internet on your phone. If you don't know how to subscribe to the internet on your phone, find answers to it here.
Step 2
Download Shazam here and keep it till the opportune moment
Step 3
Any time you hear any song that you like, launch Shazam immediately. You should see a symbol that looks like an "S" with an inscription underneath that reads "Touch to Shazam.
What that means is that you are just a tap of a button away from finding all the details you need about the song.
Step 4
While the song is playing in your background environment, tap or touch the "S" and let it work out its magic like you've exactly commanded. Remember that you need an active internet subscription for this to work.
Step 5
Don't be in a hurry to go anywhere. This is what the interface looks like while it's searching the internet to provide you with the very answers you need.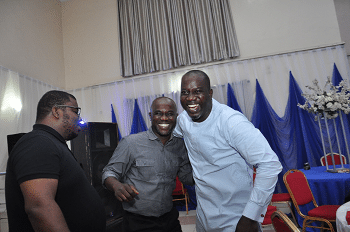 An average search could take between 4 to 10 seconds to conclusively give a result. But that may take longer depending on the strength of your mobile internet.
Step 5
And there you are!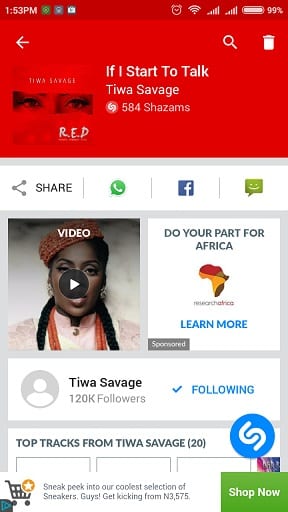 Your wait was worth it after all. Shazam magically gives you the song alongside every other related details that might come handy like the artiste and album name, lyrics and a possible download link.
Try it out for yourself. If you have any questions, you can use the comments section below.