A few weeks ago, I was invited to an 'expert' panel at the 2016 Mobile West Africa conference. As a faux scholar, I am always grateful for the opportunity to spend time with truly smart people. I see these events as opportunities for a healthy dose of futurism sprinkled with some suggestions of realism. So Thank You Dirk Henke, @Oyinade Olufemi-Osobajo & Simeon Ononobi for a fascinating conversation.
Sometime during the course of the conversations, I also managed to 'stun' the audience and possibly annoy Dirk Henke, by declaring that "we were nearing the end for Apps". This article attempts to offer some clarity on my commentary.
PANEL DISCUSSION THEME: Why you need to put Mobile at the centre of your strategy
My name is Mayor. I am a struggling writer, musician, and Game of Thrones 'expert'. I currently work in the Consumer Business Group, at Huawei Nigeria to be able to pay for all of these passions.
9 and three quarter years ago, I placed my first digital ad with Yahoo! (which of course proceeded to charge my company an obscene amount of money). 9 and three quarter years ago, our focus was wholly, completely, and entirely on the consumer's experience on his/her/ desktop computer. Fast forward a few years, Mobile then became the thing we were told we needed to focus on. We were regaled with complex graphs and histograms, all pointing upwards and showing how the Mobile phone was going to decimate and upend the PC.
The Mobile phone eventually became known as the Smartphone, an almost PC-like device that helped Apple become the world's biggest company, earning them a following that harkens to fierce religious zealotry, along the way earning record shattering profits.
We have spent the better part of the day talking about the Mobile Consumer. But I would like to ask the following questions:
Who is a Mobile Consumer?
Is a Mobile Consumer someone who uses a Mobile Phone?
Does this person have to have Mobile Internet?
Would my Mom who buys 500MB of data monthly to WhatsApp her Children be considered a Mobile Consumer?
Is it possible for someone with a Mobile Phone that isn't connected to the Internet to be a considered a Mobile Consumer?
Let's stop for a moment to appreciate the raging ageism in our current definitions of whom constitutes a Mobile Consumer, with the knowledge that we might be possibly excluding *70% of our Mobile phone owning audience.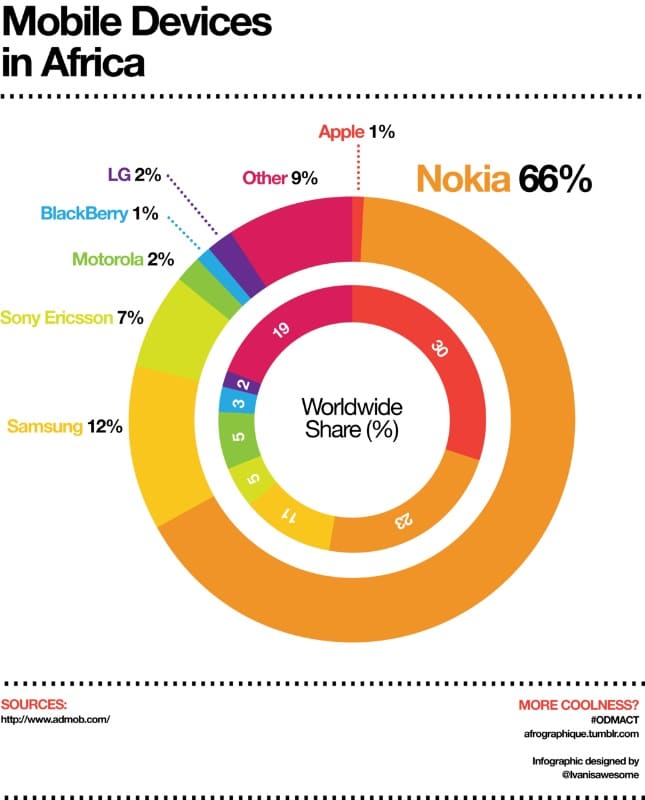 In 2010, this is what the smartphone landscape looked like. A tandem of competitively priced alternatives, as well as a struggling economy, will still ensure that these non smartphones remain with us for a while.
The misconception of mobile
A consumer experience is not Mobile because it happens with or/and on a Mobile Phone. The key word here is Mobility and it wholly refers to the Mobility of Experience; and having access to that experience across multiple form factors and platforms.
The mobility of experiences
In 2016, and over the next few years, I believe the word 'Mobile', now more than ever, will have less and less to do with a Mobile Phone. Many technology futurists now talk about the Mobility of Experiences. There has never been a time where Mobility has mattered more, or been as well defined as these times we live in today. Can I start a Skype call in my Car and continue the same call at home on Skype on my Smart TV?
Contextual information is changing the world. We have more data available to us than ever before, and much of it is being generated and consumed by the myriad of 'mobile devices' we caress every day. Many software companies are answering this question in new and thoroughly fascinating ways, with apps and systems that will eventually enable us act on this data and eventually automate our lives.
The 'new' Mobile consumer is not bound by form factors, platforms, ecosystems etc. The 'new' Mobile consumer is interested in ensuring the things they do, and actions they take, follow them from screen to screen; from form factor to form factor. The 'new' Mobile consumer is all about his/her context. The Mobile Consumer is able to move with his/her Apps, his/her data, his/her context.
This is what's called a Mobile Experience; the other is simply a Mobile Device.
The commentary that spawned this article
"In 2 Years, I believe we will start to see the early horizons of the end of the pervasiveness of Apps in our lives".
This comment was made with a lot more certainty and gusto, the kind usually associated with the 'all-knowing' narcissist. It of course spawned a panoply of questions, rebuttals, side eyes and vigorous responses, including from some of the highly esteemed members of the panel.
I will ask that everyone understand that I am in no way prescient and ofcourse if I could see the future, I would have placed a lot of money on Leicester to win the BPL this year. This is merely commentary borne out of my exuberant need to insert some drama into what would have ordinarily been a probably dull panel session. I will now attempt to situate my commentary in proper perspectives…

Bots, contextual cloud and AI
3 of tech's biggest companies all recently announced investments in bots, including accompanying frameworks to help with its development; enabling anyone deploy bots across their respective services. This new paradigm may be the first steps of Man's ability to "use natural language to interact with software".Dennis R. Mortensen writes a fascinating piece on this trend.
This is not the first time we have had virtual helpers. This however will be the first time these virtual helpers have the power of an endless army of developers and cloud computing; and this could potentially transform how people interact with smartphones and hardware in general.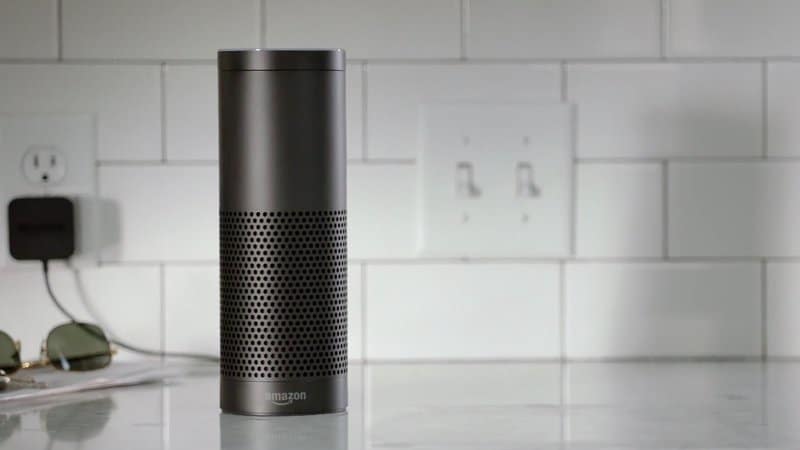 We would move away from swipes and taps to a more conversational approach powered by smart AI. There may never be any need to open any Apps because of the very prescient nature of these AI powered bots. The connectivity between Apps and the Web continues to improve and the transition between them is constantly becoming less noticeable.
I do believe we are entering into a new phase for the GUI (Graphical User Interface) that will see us rely more on contextual natural language based interaction.
What this might mean for Nigerian Developers
I believe that Nigeria and her developers have a responsibility to focus on the now, whilst ensuring the tomorrow is covered. Although the now in Nigeria will invariably include Apps, it is about SMS, and USSD. Remember, we are still a country with a *30% smartphone penetration, ensuring this tandem probably remain key interaction platforms.
I believe we will skip the App generation and move directly into the natural language interaction phase, which partly explains why App downloads in Nigeria, post Symbian still remains abysmally poor.
Let me clear, Apps are by no means going extinct. However, the way we interact with them is on a fascinating journey towards change…
*2015 Pew Research Centre survey.
Photo credit: GeekyGadgets