Today marks the end of our review of The Apple Experience by Carmine Gallo. In case you are just coming onboard, The first instalment of the review briefly summarised  the concept of the external and internal customers, the second part  highlighted the importance of customer satisfaction to your brand. The third review talks about selling your product while giving the customers value for their money.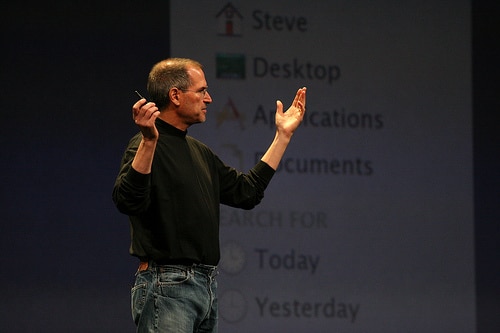 Today on the concluding part of our review of The Apple Experience, we are concentrating on maintaining the standards that have been discussed in this book on ways you can keep your customers coming back for more.
Be a yardstick of  quality. Some people are not used to an environment where excellence is expected- Steve Jobs
It is hard damn near impossible to maintain excellence in customer service and delivering an unforgettable experience tailored to the fit of every individual customer. But if you have started and gone with the run for a short while, the difference would surely be felt in the frequency your customers return and the calibre of clientele you cultivate;after all, it is said that good people value good things.
In order to maintain this long dash of excellence in delivering excellent bespoke customer experience, here are a few tips;
Hire passionate people
A passionate workforce would sell your product right. No matter how you conduct a recruitment exercise, there are people that see the job as work, and there are those that have a passion for it. They are not that hard to spot. Questions like "Why do you want this job?" can help you decipher who has passion for the task at hand, can be worked on or those that simply need a quick buck.
Communicate your values until it becomes gospel
In the last review, I mentioned communicating with the external customers as a good practice. But it is pertinent to ring what you stand for into the ears and hearts of the people you are in business with until they can repeat it.
Do not compromise
Not on returns or accommodating the customer's requests, but in your values and ethics. It is going to send a very bad signal if you do not practice what you preach. So you have to live what you preach, let everyday actions in business be guided by an unwavering set of codes.
The points listed above are the core towards delivering a consistent life-changing Apple-styled customer experience everyday. They are not foolproof and may need tweaking to fit individual environment. If you know any other tips, feel free to share with us.
---
In partnership with Techpoint, Africareeds is offering discounts to all our readers on all their books. Head on to Africareeds and use the coupon code TECHPOINT10 to get 10% off "The Apple Experience".