According to the dictionary definition, passion is a very strong feeling about a person or thing. It is an intense emotion, a compelling enthusiasm or desire for something.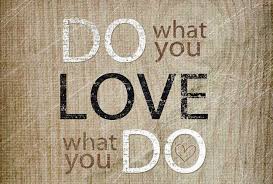 To put it in simpler terms, passion is the pure motivation that drives man towards a purpose. That thing that makes you do what you love as against what generates the most money.
6. Seriously, I think that while passion for purpose is important, one must be aware of realities. Money is oxygen to purpose and passion

— Osaretin Victor Asemota (@asemota) April 22, 2016
On Twitter the other day, tweets with different perspectives on the veracity of the age-long held belief that passion is key to everything in life came from different angles. Victor Asemota, CEO of Swifta Systems and Services was of the opinion that passion is undoubtedly still the vehicle, but that money is a much needed fuel.
@asemota None of them will be where they are today if they started with money. NONE - it was the passion to be the best that led them to it!

— 'Bosun 'Kgosi' Tijani (@bosuntijani) April 22, 2016
But Bosun Tijani, the CEO of CcHub had other views. According to him, passion was a prerequisite for making money in the first place. If one was not passionate about what they were doing, money would not come.
Victor Asemota's argument was based on the fact that you can have all the passion in the world but without daily bread and a roof over the head, many potential Steve Jobs are wasting under the bridges in Nigeria. In the economic realities of our country, a lot of people can actually relate with this point if view and agree on a deeper level.
Some talented students have lost out on being projected to the world just because their education was cut short for non-payment of tuition fee. Lots of people have missed out on life-changing interviews because of transport fare to the venue of the meeting. Even as an entrepreneur, one solid meal a day can adjust the mind to a more constructive state.
In conclusion, I would borrow Bosun Tijani's words, this passion versus money issue cannot always be put in black and white, especially in Nigeria and Africa. Passion is a very important part of everything we do in life. To buttress my point, there is an incubator called the Passion Incubator right here in Nigeria.
Given that there is an exception to every rule, we might not be able to categorically say that passion is the in thing in Nigeria or money, but a proportionate blend of the two in a right mix would definitely be successful. What do you really think? Share your opinions in the comments sections.