It's a beautiful Friday morning and the countdown begins as we anticipate the opening of this month's StartUP Friday. We are live in Abuja the capital city of Nigeria, about to join other attendees and guests of this month's event. As earlier announced the event starts by 12noon with various sessions which looks promising looking at the guest speakers invited to be involved in each session.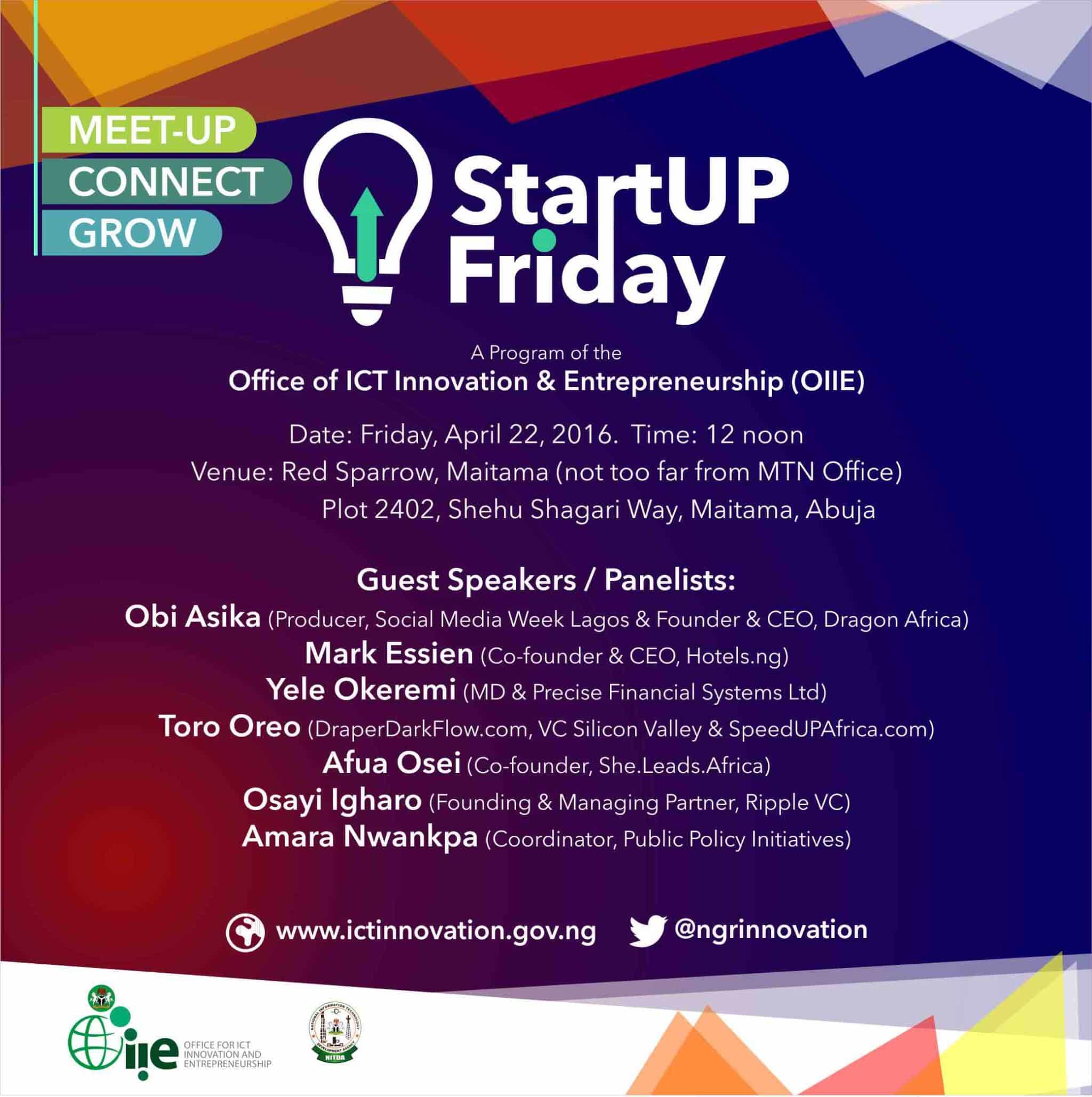 If you are not able to join us at this month's StartUP Friday, we got you covered as we will bring you live updates from the event as it unfolds through this live blog. You can follow us on twitter @Techpointdotng, using #Techpointevent and #StartUpFriday to join the conversation.
For folks in Abuja, Red Sparrow in Maitama is the venue for this month's StartUP Friday, you can join us by noon today. To follow the live blog keep this tab opened and scroll down below for live updates starting 12noon today.