Africa's biggest mobile network MTN, following its seemingly never-ending dispute with the NCC, has come to the  decision to comply with the telecoms regulator than risking further confrontations.
MTN's failure to unsubscribe about 5 million unregistered subscribers from its network saw them being hit with a $5.2bn fine by the Nigerian regulator. Even after numerous appeals to reduce the fine, MTN incurred the wrath of Nigerian lawmakers who motioned that the telco make penance to the tune of the full amount as against a reduced fine – which MTN would have been more than happy to pay.
However in a quick move that would see MTN avail itself of further punishment both from the NCC and the Nigerian lawmakers, the telco has gone on to shed millions of unsubscribed customers from its network.
In a quarterly update released for the period ended March 31, MTN disclosed that it has trimmed its subscribers down by 4.5 million in a bid to comply with the regulators. Although discussions are still ongoing between all parties to come to a resolve regarding the fine, MTN appears content with taking no risks regarding unregistered SIMs on its Nigerian network.
"During the first quarter of 2016, the group was impacted by the 'after shocks' of the events that took place towards the end of  2015, mainly the subscriber registration process in many of the countries in which we operate, with Nigeria being the largest," said MTN Group Executive Chairman Phuthuma Nhleko.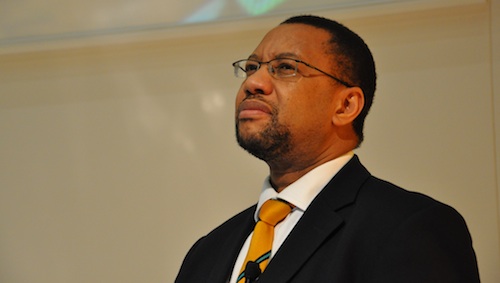 "In order to mitigate any future regulatory challenges, the group took an exceptionally conservative stance by disconnecting all subscribers who could possibly be deemed to be non-compliant.
"This has had a significant unfavourable impact on total subscriber growth and revenue in Q1 16. Nonetheless, we believe this resolve to address compliance matters decisively, has put the Group on a solid footing as regards the subscriber registration process and regulatory matters in general," said Nhleko.
The subscriber trim off, which sees MTN lost 6.9% of its marketshare, is likely more to the disadvantage of MTN than the unsubscribed customers. It would be recalled that a lot of these customers did actually register their lines but ended up getting subsequent notifications informing them that their line isn't registered or that the registration isn't complete. While MTN could largely be blamed for that, we do hope that it has backup plans to re-integrate these customers back into its network, and possibly with incentives for those affected.