I've been privileged to interact with people on several techies gatherings and meetups. As interesting as these conversations are, I can't help but notice that some words constantly come into the fray such that they've held even stronger meaning than they naturally would have. These are not anything like the buzzword baptism I got in my newbie days, but they're equally as head-scratching.
Without further ado, let's take a look at the most commonly used words I hope Nigerian techies would give a break.
Basically
Let's begin with the basics -- no pun intended -- although considering how much Nigerian techies use it, I don't know if it's basically that basic.
But seriously, is this incessant use of "basically" the rave of the moment, a spontaneous reaction to something or a blood rush to the head? The recurrent use of the word -- most times where not necessary -- "basically" truncates the entire essence of trying to make relevant statements. Someone please come up with an e-thesaurus (dictionary for synonyms and antonyms) for Nigerian techies to help address this apparently big issue.
Differently
Everybody, it seems, want to do things very "differently".
"What we've done differently is....";
"We've been trying to do things differently..."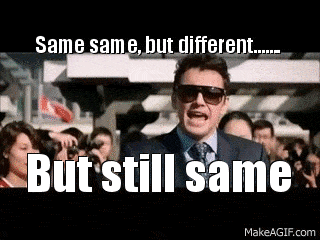 These are playback tunes you constantly get when you reminisce over these conversations. Everybody seems to want to do things 'differently' even when those things seem no different from what every other person is doing. My point here is; people care little about what levels of deviations your product/service is assuming before arriving at its current state. All that matters to the customers is how it meets their needs. There's no point singing the 'differently' song, let the product sing its way to their heart.
Leverage
I think I've heard this word used more in the last one year than any other word. In this modern day, it's quite enough to say that you are "leveraging" technology or the internet, but it has become so over-flogged these days. Besides the internet and technology are one wide space that one can't seem to explore in a lifetime. So instead of saying you leveraged on the internet or technology, some wannapreneurs out there want to know how the internet or technology has been vital in your creation of value rather than hearing you say it. I take it a life has been saved as such or perhaps, that's real creation of value.
Solution
I understand that the underlying idea behind going to school is acquiring knowledge and putting it to use in solving everyday problems. But c'mon, the way the word is used by Nigerian techies today consciously awakens that school boy version of me that often struggled while working out a solution to a seemingly difficult arithmetic problem. Simply put, solutions I guess are meant to be easy and not confusing.
These days almost everyone seems to have solutions which, when compiled together, seemingly end up becoming one huge problem. It's high time we stopped the whole solution talk and start doing real stuff.
Disrupt
The way now to go for our local players ever since the likes of Facebook and Google (on a global level) came in with their foreign charms -- changing the conventional way of doing things -- has been to "disrupt" what already exists.
No disrespect to these local players, but a lot are focused more on branding their solution as being disruptive that often times they do not know when to initiate future recommendation and product development to improve on product/service. They end up loosing the essence of the entire disruption altogether. Just because these guys dub it 'disruption' doesn't mean whatever initiative we come up with has to be carrying that tag as well -- even when it is.
Conclusion
Somehow, I feel I can't be the only one who has observed these overused words. I'd like to conclude with a sentence that puts all I've been saying into perspective.
What we've done "differently" is to "leverage" on x technology. "Basically", the idea is to "disrupt" the space, thus placing our "solution" as second to none.
Seriously guys, let's give these words a break. Have you observed any other overused words by Nigerian techies? Let me know in the comments section below.