Speaking to a gathering of newsmen in Abuja, the Minister of Communications, Adebayo Shittu, said that very soon, the Nigerian Postal Services(NIPOST) will introduce banking services to rural areas of Nigeria.
Still speaking to the News Agency of Nigeria on Sunday in Abuja, Shittu said that the proposed banking services of NIPOST would give Nigerians in rural areas the chance to carry out banking transactions without stress.  He said that the Ministry of Communication was making effort to re-position the Nigerian Postal Services to make it vibrant and to diversify its services.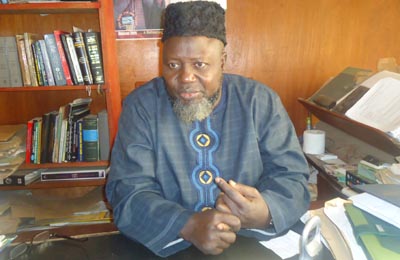 While reiterating his earlier commitment to revamping NIPOST, he said the Ministry of Communication was making effort to re-position the agency, make it more vibrant and diversify its services. According to him, since the commencement of GSM operations in the country, NIPOST has witnessed a significant drop in sales particularly for postage stamp and other services.
According to the Shittu, the Ministry has identified some major areas that could be included in the mandate of the service.  He listed some of them to include internet services in all NIPOST locations. Also, rural banking, property development and e-commerce were among some of the major areas included in the mandate.
"We are also looking at consolidating the capacity of NIPOST to engage in property development; you will recall that in most communities NIPOST usually has more land than needed. So we are seeking private partnership arrangement with private sector developers to construct and rent out office blocks, malls and even high-class residential houses to enable us generate revenue."
The agreement last year between eCommerce giant Konga and the Nigerian Postal Service to act as a pickup centre for them is an early example of one of the ways NIPOST intends to facilitate e-commerce.
Adebayo Shittu said that the Ministry had finalised arrangement to appoint a new Post-Master General, who is expected to kick-start the reforms.