If you've been following the trends around online payments in Nigeria, you'd quite agree that the space has evolved from "shambolic", at the turn of the last decade, to something at best "patchy" in recent years. However, things are gradually edging towards "awesome" with the emergence of new players who are constantly injecting fresh innovations into the payments scene; the very least of these innovations, to ensure that merchants collect payment from their customers in the most seamless manner.
Without further ado, permit me to introduce Paystack, one of such players making a bold move to revamp the Nigerian payment system. Techpoint spent an evening chatting with – Shola Akinlade and Ezra Olubi -- founders of Paystack (both graduates of Babcock University with valuable experience working in a number of organisations prior to founding Paystack) where they shared with us how Paystack has been forthcoming in ensuring that merchants and their customers both get value for their transactions online.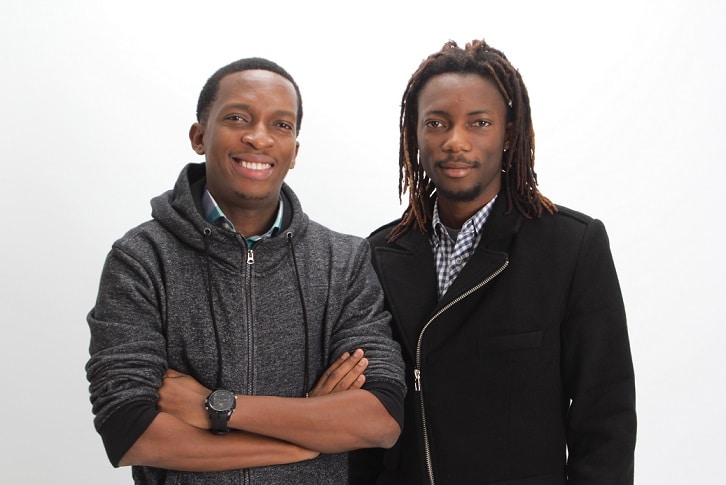 Doing the difficult things differently
"The problem of payment has always been there and begging for someone to pick it up, and fix. There's a big gap, and people are looking for means to get paid. We've done businesses before, we know how it goes, we've seen how things are being done outside of Nigeria, and when the opportunity came to really fix this problem, the prospect was really very exciting." -- Shola Akinlade
How Paystack works
Consumers do not need to sign up to use Paystack, all that is required is a Mastercard, Visa or Verve debit card to pay on Paystack merchant sites. Merchants on the other hand are required to sign up. The initial sign up process takes only a few seconds to complete, afterwards merchants/developers get instant access to test Paystack's environment and APIs on the go.
However, in order to integrate Paystack to start receiving on their site, merchants will have to fill a "go live" request form to upload their business details for verification.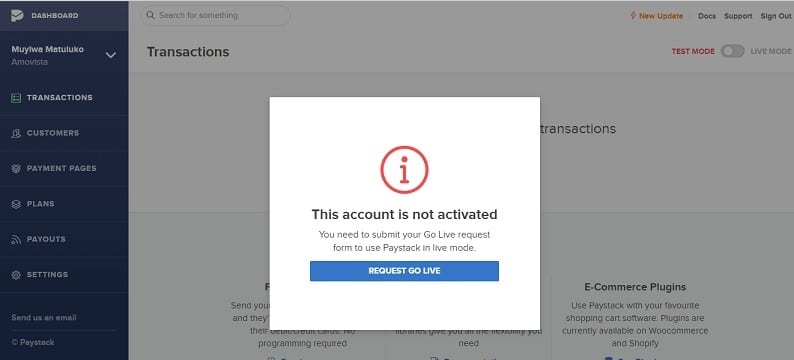 Depending on how well these details are presented, verified merchants can go live in a matter of minutes to several hours, because the process of verification is done manually. This begs the question of how well this process can scale but from what we've been made to understand, it is a necessary "evil" towards fulfilling compliance regulations.
"What we can guarantee is that we will try our possible best to make the entire process fast and convenient," says Shola Akinlade, "but we will not compromise on compliance."
For developers looking to customise their platform (whether as an eCommerce website or a mobile app) Paystack also makes it very simple to use their REST APIs and client libraries to focus and build not just a good business, but a great one. However if you do not have any coding skills at your disposal, you're not left out; Paystack has a feature called the Payment Pages that allows you improvise in less than a minute. "Copy and paste" here is how Shola describes this feature.
Killing OTP
Although Paystack is located in the US (with some of the team resident in Nigeria), the founders affirm that there isn't any significant difference in the mobile and web services available between Nigeria and the US. The only thing they have leveraged upon is the enabling environment. Interestingly enough, Paystack's features are built with existing infrastructure available in Nigeria; what it has however done differently is to think things "thoroughly." By this, Paystack has managed to simplify the previously difficult consumer experience to a simple two-step process.
Take the dreaded OTP for example, its psychological effects on the completion of successive transactions or recurrent billings (cable bills, cell phone bills etc) could be worrisome for consumers and even more disastrous for businesses, as revenues are lost to swings in consumers' mood. This is where Paystack's PCI-Compliant one-click subscription infrastructure comes in. This virtually allows the merchants to have an eye on the details of the consumer's card -- with a one-time authorization from the card holder -- through which they can cloak subsequent impulses in these consumers to discontinue their patronage.
Furthermore, in the event that there's a billing error, there's no course to crack under the pressure; below a certain threshold and provided there is valid evidence, Paystack promises that the consumers's account would be refunded, no questions asked, until such errors are discovered and resolved.
Pricing
With all these exchange of value here and there (between customers, merchants and other parties), one would be tempted to ask what percentage drops at Paystacks's feet. Interestingly, Paystack is totally free to setup; merchants are only charged on a per transaction basis. In addition to a flat rate of ₦100, between 1.9% and 3.9% of transaction value is deducted for local and international cards respectively. The ₦100 fee is however waived for transactions less than ₦2500.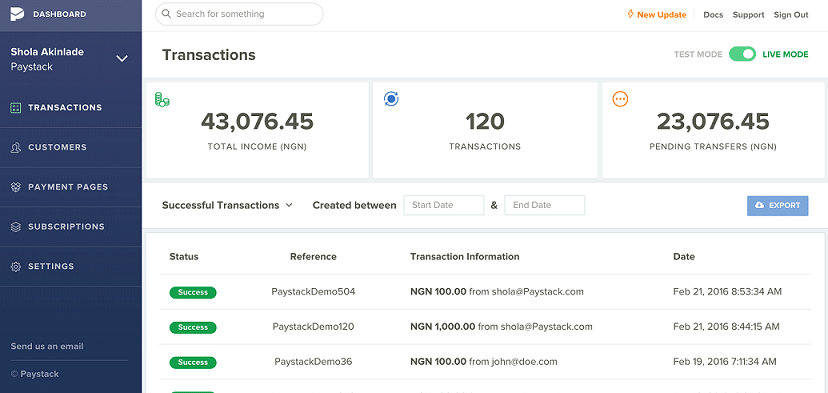 From a service point of view, it would appear Paystack is more concerned with helping merchants secure your money from your trusted and otherwise unwilling customers. In case you're also concerned about fraudulent challenges, Paystack's approach to dealing with this is by using its proprietary risk-level analysis to classify businesses by their risk levels. So for example, Paystack does not deal with high risk level ventures like recharge card businesses.
The Y Combinator effect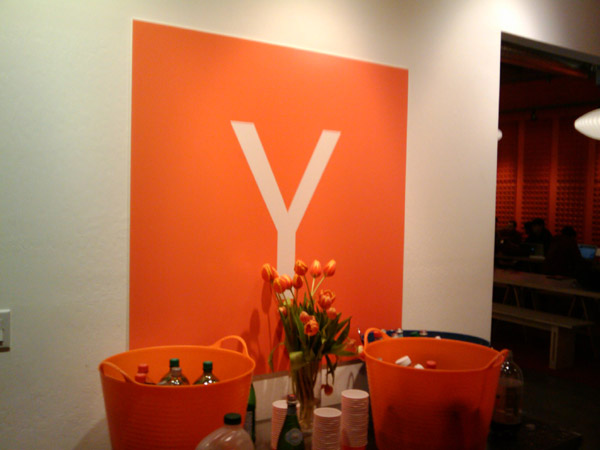 Paystack kicked off operations with a series of pilots, while in private beta mode in November 2014, with financial support from friends and families. The company has however gone on to leverage on the right partnerships and building the right infrastructure, which as such has seen Paystack enlisted into Y Combinator – a major startup accelerator in Silicon Valley – in January 2016; where it got seed funding of $120,000. Having since transited into public beta, Paystack is expecting to do a full launch soon.
Sadly, unless we begin to experience a re-orientation in the startup scenes in this part of the world, the problem Paystack describes as its major challenge would persist. According to the founders, their major challenges have stemmed from striking the right partnerships, "because it's hard to see people that can believe in your vision, especially when they have the impression that you are small" in jests Shola Akinlade adds, "the size of the problem alone is a challenge."
Prospects
With Paystacks's current momentum (cue the unprecedented love its getting from local developers within just 2 months of beta testing), you can expect major surprises from this budding FinTech startup. We expect Paystack to push the limits of what currently exists, so much that lot of things that people think impossible in Nigerian online payments today would become a thing of yesterday's innovation.
If you are willing to, you can make Paystack's job a little difficult or easy -- depending on the way you see it -- by fattening the surprise list with your expectations in the comments section below.