WhatsApp Messenger, the app that allows people exchange messages and make over-the-internet calls around the world is now completely secure with an end-to-end encryption. Therefore WhatsApp messages and calls between a sender and receiver that use WhatsApp updated versions of the app released after March 31, 2016 are end-to-end encrypted.
The basis for WhatsApp's end-to-end encryption is the Signal Protocol, an encryption protocol designed by Open Whisper Systems which combines the double ratchet, prekeys, and a 3-DH handshake.
Open Whisper Systems is a nonprofit software group based in San Fransisco that develops collaborative open source projects with a mission to make communication more secure and simple.
In plain term, this end-to-end encryption protocol is designed to prevent third parties and even WhatsApp itself from having plaintext access to messages or calls you exchange with your contacts. The company announced in February that it has reached a billion active users on its platform, so it is understandable that if WhatsApp wants to stay relevant amidst any future competition, it has to keep upping its ante as the world's messaging app of choice.
In view of the Apple vs FBI tussle that has been going on for a while now, WhatsApp's encryption seems to be coming at a very timely period when users are beginning to clamor and consider switches to encryption based chat messenger apps like Telegram.
According to a WhatsApp blog post, Encryption is one of the most important tools governments, companies, and individuals have to promote safety and security in the new digital age. In this age where everything has gone digital and virtually all our information are hanging in one cloud or the other, nothing seems safe these days. So encryption seems to be the key to protecting data and sensitive information even in the future.
As earlier stated, this feature is available on all updated versions of the WhatsApp application released from March 31st. Without any technical know-how it is easy as ABC to confirm if the messages you are exchanging with a contact are encrypted.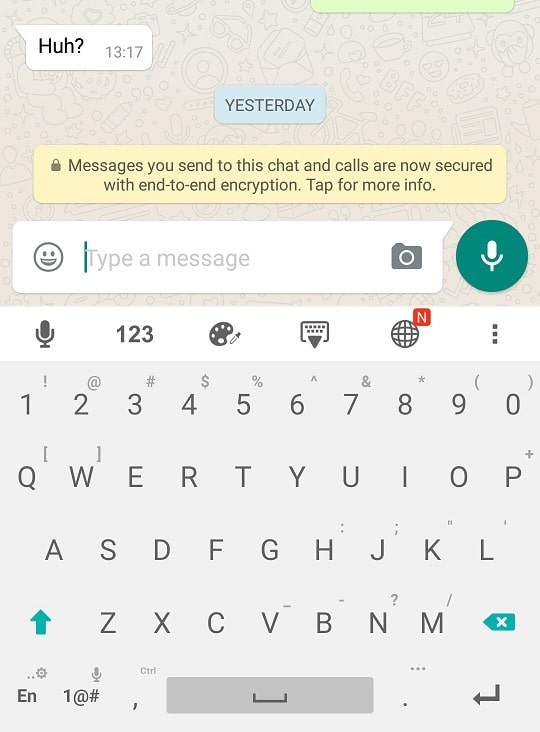 Once the contact has updated their WhatsApp, it is plainly stated on the open chat screen. But in the case they have not or you are not sure, just click on the contact detail and it would verify if messages exchanged are encrypted or not.