Remember Major Abacha Tunde and his cousin, the could-have-been Nigerian astronauts from a while back? Well, just last week, Ogbonnaya Onu the Minister of Science and Technology,  in Abuja, announced that Nigeria would finally have real astronauts land in space on or before... wait for it... 2030.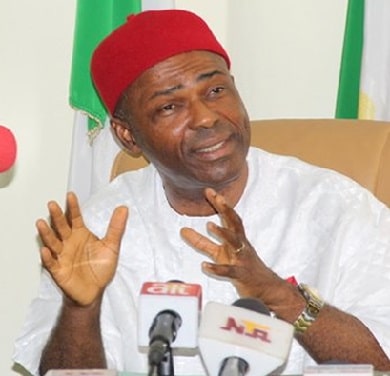 The minister said the Federal Government was putting all the structures on ground to ensure that Nigerian astronauts landed in space on or before 2030.
"The space programme is very important for a country like Nigeria. The ministry will work very hard in the years ahead to strengthen all the structures of the agencies that will help us to ensure that the nation plays a role in the space,"
He said the ministry would intensify efforts to ensure that all the arrangements needed were provided. According to him, the spaceis a major asset which nations like Nigeria must also be involved in for the purposes of protecting national interest.
According to the News Agency of Nigeria (NAN), Mr. Onu said the ministry would support and work with the agency in the best interest of the nation. Earlier, the Director-General said the agency would like to collaborate with the ministry in order to be more efficient and effective. He said working with the ministry would fast-track accomplishments of the agency's stated objectives.
Nigerian astronauts in space come 2030 would be one of the greatest acheivements for us as a nation in the year of the Lord. Because that would mean that we as a country have already attained a certain level of technological advancement that would allow for such expedition.
On the other hand, I seriously doubt the possibility. If 2018 is the year we hope to start making pencils, and erasers probably follow in the year 2021, then 2030 is not feasible for a complicated spaceworthy technology.
But the never say never Naija spirit in us would not let up, so let us hope and pray for a man in the moon come 2030. Nothing is impossible, abi?
Photo Credit: sjrankin via Compfight cc