May be you have finally come to terms with the fact that you will still remain broke well into your 40s, if you stick to your corporate job. You look around and all you see is dead ends, a vicious circle of mediocrity. You have finally built up the nerve to quit your job and launch your startup -- for the sake of yourself and your family. You feel exhausted at work and fed up with your routine life. You need more freedom and more time to apply yourself to what you believe in.
Slow down, don't be faster then your shadow. You have waited all this while, there is no need to rush. Now is the time to layout a proper foundation before you finally launch. I will help you go through the process.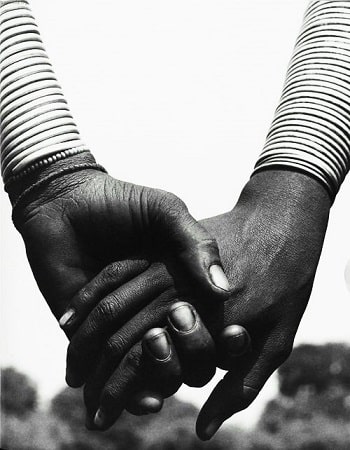 Launching a startup is a daunting and frustrating process. Most times it takes years to actually stand on your feet. Years of heartwrenching mistakes and failures. My first three startups were a complete failure. Thousands of business are created every month in Nigeria. Many will struggle during the first few years, while half will fail. But you shouldn't let that deter you. It's not like you have an option. Either you take the risk or spend the rest of your life building another man's business. You know getting another job that will add a few thousands to your present salary is not what you need. Because you are already sick and tired of jumping from one corporate job to another. I'm not going to make it sound good to you. The path you are about to take isn't a bed of roses. Its filled with a lot more pain and frustrations. The agony of a startup founder, you have more demons to deal with. Welcome to the live of hard knocks. Don't be too fast to blow your savings on unnecessary things like securing an office space or employing staff. There are more importance things to invest in. You wouldn't want to fall prey to greedy Lagos landlords or footing another man's expenses. If you are skilled, your laptop and website should be enough to start with. Please don't resign yet to launch your startup. Rather combine your startup with your day job, till your startup income equates to your present salary.
Have a plan
Nobody cares if you are broke or not. If your brand doesn't stand out, you are doomed. Before you quit your job you must have to have a plan and work towards it every single day until the day you quit.
Save like your life depends on it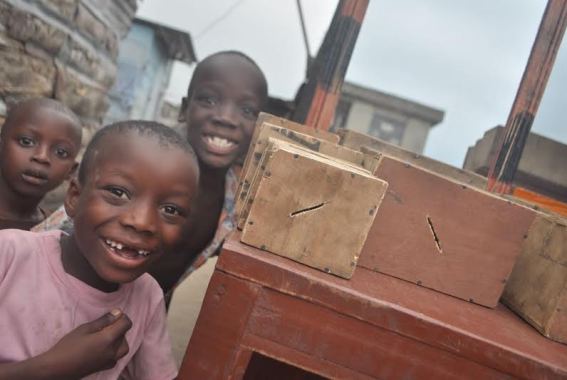 I don't bloody care how much you are being paid. You have to start saving like your life depends on it. Sell off all those stuff you don't need. If your girlfriend adds to your expenses, call her up now and tell her what you are about to do. If it doesn't go well with her, ditch her, you will get a replacement later. And if you are married, discuss it with your wife. If she's understanding and employed, she will support your decision. But if she is unemployed, my brother you are on your own. If you are single, try as much as possible to keep your daily expenses below N1000, assuming you are being paid N100,000. If you keep your expenses below N1000 daily, coupled with other bills like utility and NEPA bills, you will be able to save up at least N50,000. Now is the time to discipline yourself. Don't be tempted to hit the club on Fridays, stay at home and work on your brand. If you are still a bachelor, now is the time to stop hitting on every girl you come across.
Get your broke self an online presence
With the way things are going now, if you don't have a visible online presence, it might be difficult for you to get clients. With the kind of traffic in Lagos, most businesses operate virtually. Set up a clean and responsive website and include your portfolio in it. Because the first thing a potential client will ask you is "what works have you done". Nobody wants you to begin with them. If your startup offering is the same thing you do for your present employer, feel free to include them as your client base. If you find it hard setting up a website, hit me up on branded.ng
Learn to keep your big mouth shut
I know you are so eager to let the cat out of the bag and tell your colleagues about your new startup. Take my advice; keep it a secret. Because if you do not, you have just shot yourself in the head. You know why? Because you want to eat your cake and have it. And trust me, hence forth no matter how much of the company's work you do, they will always say that you spent most of your time working on your own brand. And all their prying eyes will be on you - they will make life frustrating for you.
Shut up and become a writer
I can hear you saying, "but I'm not a writer!". Dude, you are broke. If you must know, people who find time to write weren't born writers. At some point in their lives they learnt to shut up, stop complaining and go to work. Nothing good comes easy, if you can't write, sit your butt down and learn. You probably don't have enough money for Google Adwords or Facebook ads. So your best bet is to use content marketing to grow your brand. Which is even the best thing for your brand. Overtime these content rank organically on search engines and bring your more business leads. Since you are just starting off, chances are that you don't have enough traffic on your site. Leverage on other websites with huge audience. The way to do this is to write for them and place a link back to your website.
Make out time to work on your brand
I get this excuse all the time, "my day job takes most of my time and by the time I get home I feel exhausted and sleep". Who cares? You are simply lazy not exhausted. Everybody has restrictions, even Dangote. Your job is to find a way out, not to complain about your restrictions. If life had no restrictions, everyone would be living their dreams. When I was building my business alongside doing my day job, I usually stayed up till 1:00am. I knew nothing about building a brand or online marketing. I tried my hands on several niche before I finally settled for branding. Remember all those free periods you use to gossip in the office, are time wasted – and can still be put into good use.
Cold calling and email still works
You have nothing to lose man. Pick up the phone and make that call. Visit different websites that you feel might need your services and call them up. Send them follow up emails with a link to your portfolio. You might catch a fish that way. Comment on other blogs, people might decide to visit your blog through your comments, that's only if your comment is relevant.
It might surprise you to know that the old-fashioned email newsletters still work. Most people don't get to see what you post on social media. But whatever hits their email, there is a 70% chance they will see it, even if they don't open it. Mailing list is another way to interact with your audience on a personal level. Please don't ask me how to build your mailing list. Ask Google.
Finally, I am sorry if I sounded a little bit harsh, but you know what? If you read this post till this point, then you must be really broke. Now get your ass to work.
Photo Credit: hdptcar / mollybennett via Compfight cc