Moving on from their impressive feats, winners of Challenge Cup Local round events in Accra, Addis Ababa, Casablanca, Harare, Kampala, Lagos and Pretoria took their ideas and pitches to the continental scene. The 30 startups arrived in Nairobi, Kenya for the Africa edition of the 1776 Challenge Cup, with the hope to get funding and advance to the Global Finals in June.
The startups were clustered into six main categories: Education, Health, Food, Money, Transportation and Energy, and after 2 days of pitch coaching session, mentor meetings and rehearsing, all braced themselves for the competition proper.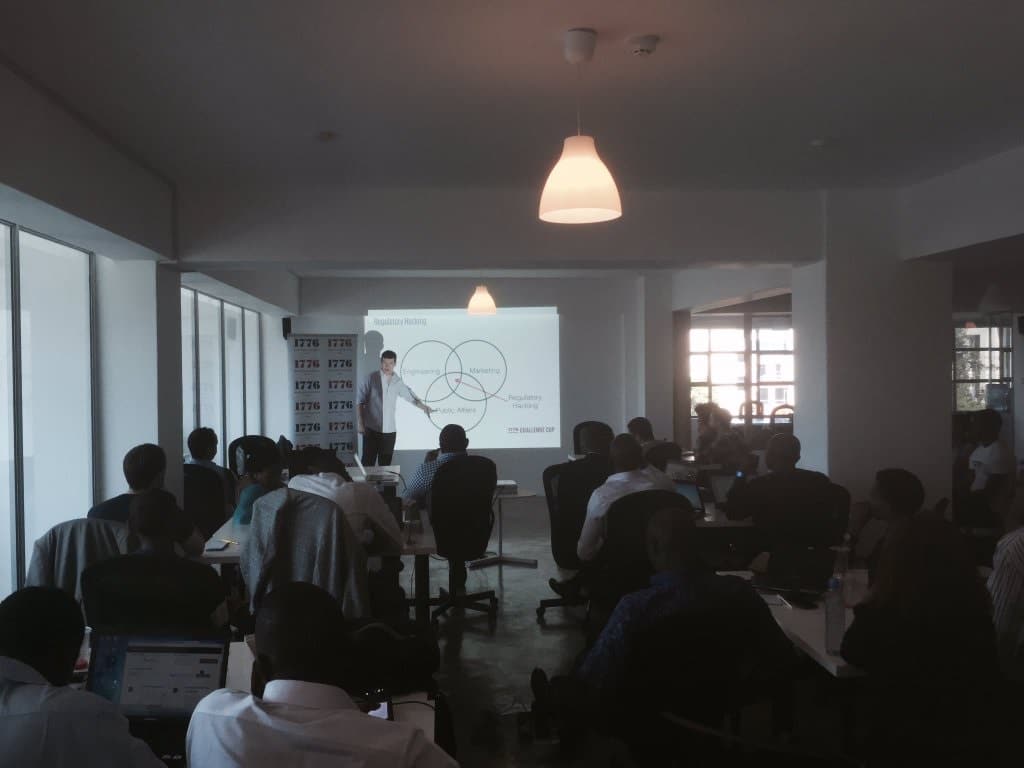 Intensity during the challenge was high, as each startup over the course of 2 hours, presented their ideas for 5 minutes, followed by a 2 minute question and answer session with the judges. Amidst the whole intensity, excitement -- as one would expect -- gradually filled the venue, especially with startups from South Africa, Ghana and Uganda taking to the podium and delight the audience and judges on the pros and cons of their government systems and how that has birthed the solutions.
Startups representing Nigeria in this challenge were Pass.ng, TotalPrep.ng and Grits systems. As it turned out, many of these startups had similar ideas. For instance, Boresha from Kenya, TotalPrep and Pass.ng both from Nigeria are using technology to simplify learning process, Awamu Biomass Energy of Uganda and Zaacoal of Ghana are looking to provide low cost and highly efficient cooking solution using biomass in their respective countries, Anchorpay and Lipacard both from Kenya, are looking to give school children under the age of 18 access to financial services.
At the end of the competition 5 startups (Hakeeme, GoMobile, Moldiag, Moringa Schools, Zeepay) took the cake, winning a trip to the 1776 Global Challenge in Washington DC. These startups seem to have an already established structures, including traction and a clear strategy for going to market.
Apparently startups from Morocco came most prepared for the competition, seeing that 3 out of the 5 startups were from Morocco, with Moringa Schools and Zeepay from Kenya and Ghana respectively.