From build, buttons, feel when held and user interface, very few phones have the consumers in mind. I wasn't sure of what to expect from the Lenovo Vibe P1m at first before opening the box but then some of the features that got me is what I want to show you in 5mins (hopefully).
Specifications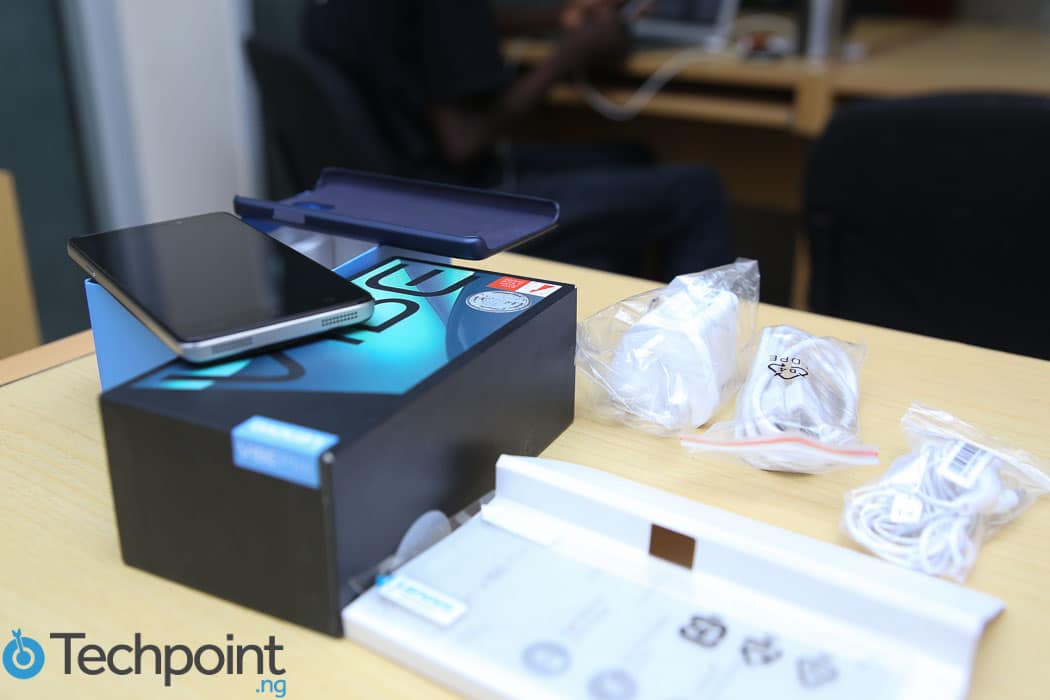 3900mAh battery with OTG support and two slots for micro sim cards with 4G support.
Pocket friendly 5.0inch (1280 x 720) display
8MP back camera which has a auto-focus feature with LED flash
5MP front camera with fixed focus clearly positions the phone for the non-selfie lovers.
64-bit Quad-Core (1GHz) processor and a 2GB RAM for intense activities.
16GB internal memory and an expandable 32GB microSD.
Strong body build and LTE (4G) ready
The phone has a strong feel on the hand with steel frame with plastic back cover, the back camera and flash has a nice steel covering that prevents scratch on the camera's lens when placed on surfaces, while the face of the phone has a small frame around it that also prevents the screen from touching flat surfaces when placed on its face.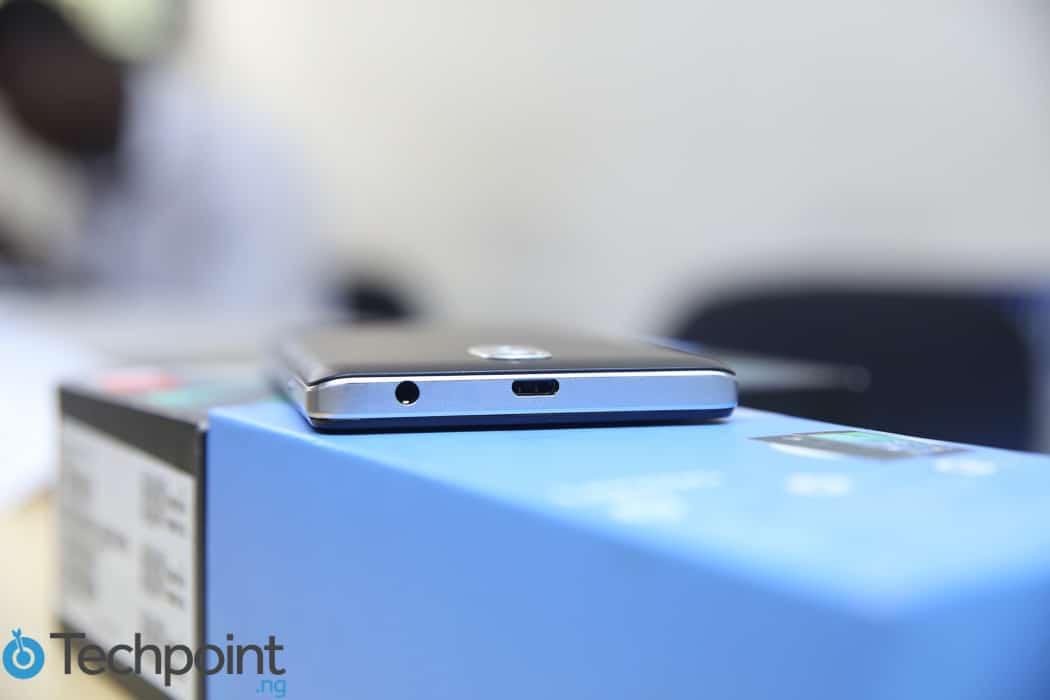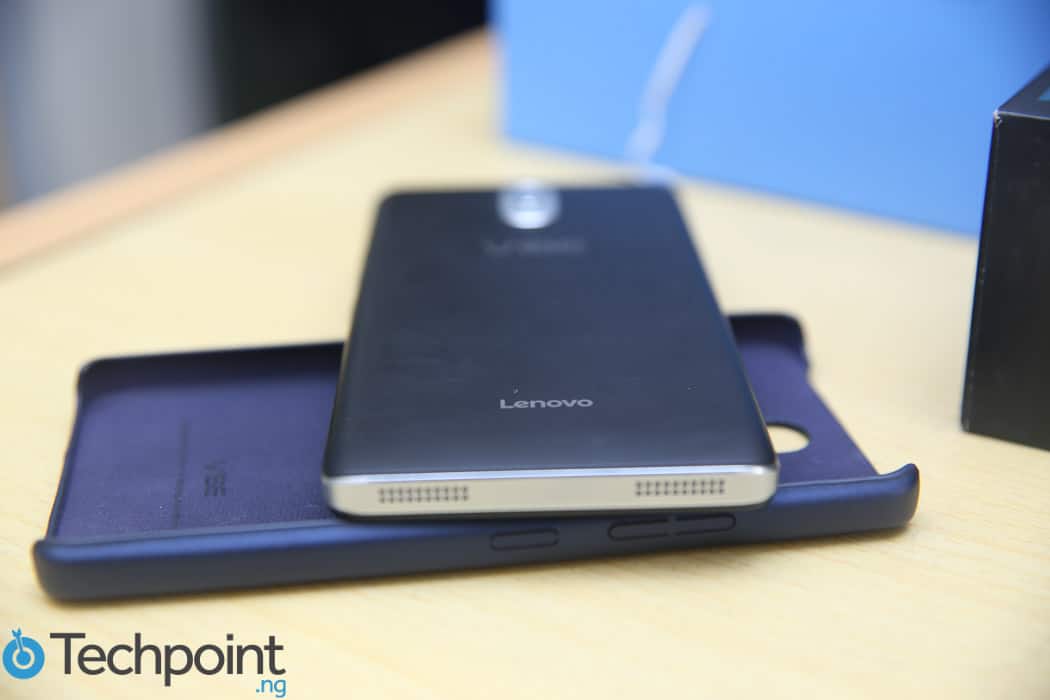 As usual the speakers are positioned below the device while the headphone port is above towards the left. Most devices aren't LTE ready but the Vibe P1m is positioned to support 4G LTE enabled networks and provide high speed internet.
The easiest ever migration of data from old phone
Home screen welcomes you with some pre-installed applications, one of which is the CloneIT app that made it easy for me to migrate my old phone's data into the Lenovo Vibe P1. I had to install Lenovo's CloneIT app (through Bluetooth) to my other phone to make the transfer possible, and after installation of the app I was able to transfer almost all of my phone's data (call log, apps, photos, music, videos, settings, wallpapers etc) excluding SMS and MMS which the application could have done but for some reason I just couldn't transfer my SMS and MMS data to the Vibe P1m.
Before transfer
Ongoing transfer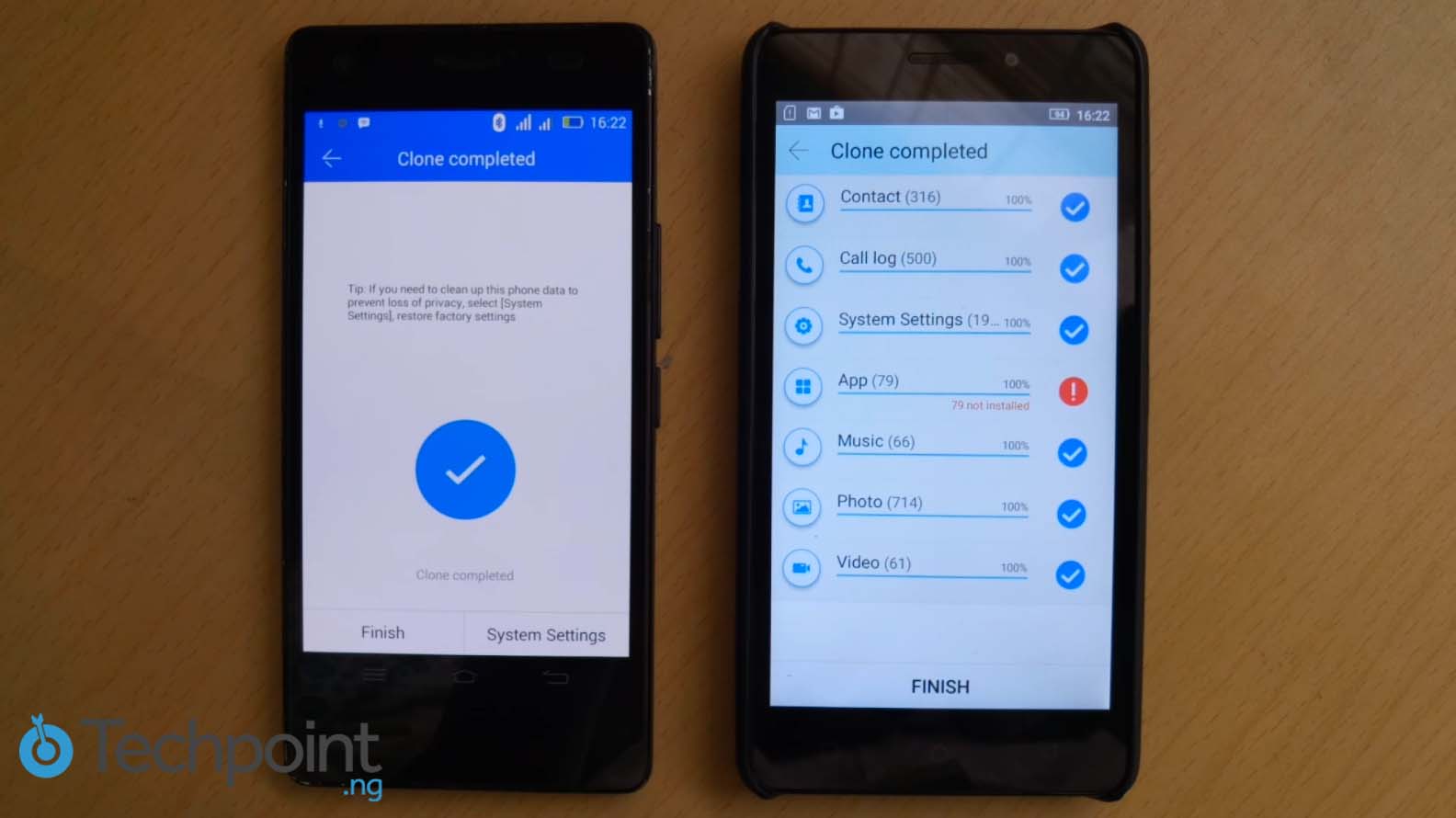 After transfer: Spot the difference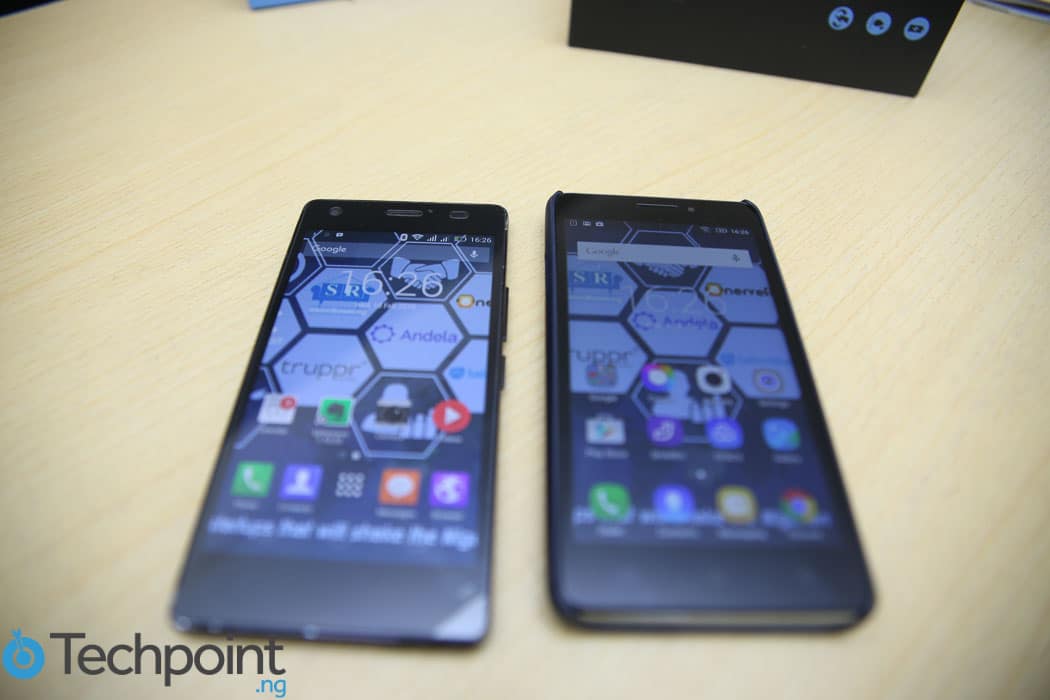 Did I mention I transferred my old phone's data and phone settings including my wallpaper in 15:10 minutes, considering I had 11.5GB of data on my old phone. With auto install app switched on, I was able to install all transferred applications with just a click.
Fast switch to power save mode
The device comes with two buttons on the right which are the volume controls and the power button. I also noticed a switch on the left and curious me tried it only to realise it's a special feature to help switch the phone to power save mode.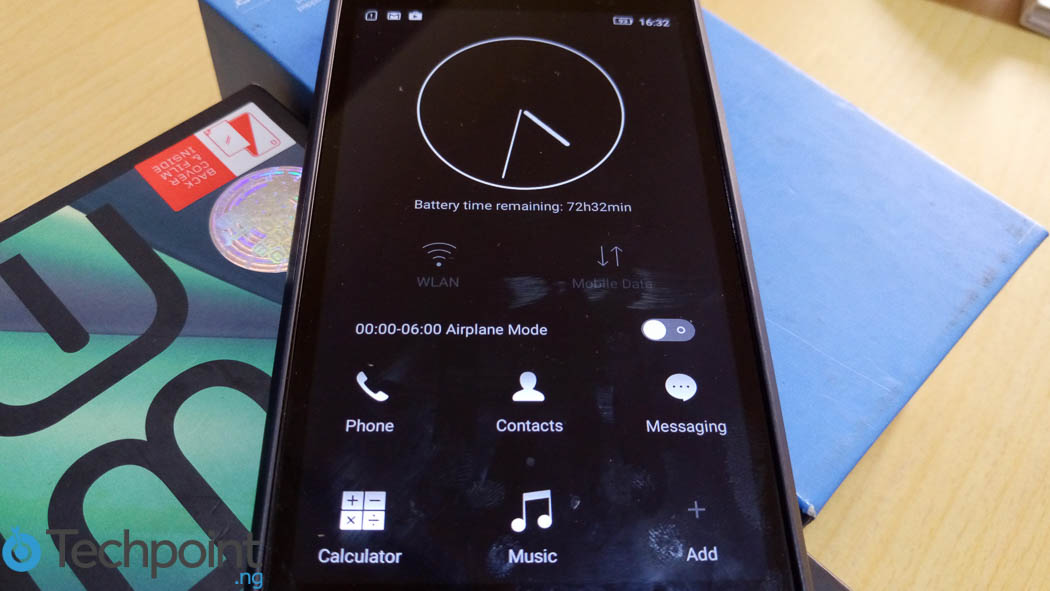 This feature would have been a cheesy one for me but while in power  save mode, the interface revealed another interesting caveat to the power save mode on the Vibe P1m. The phone allows Wi-Fi and mobile data usage, but then I am only allowed to choose the Google Chrome browser or Facebook app as the primary app I will like to use while in the save mode.
Camera works fine for daily needs
If you are looking for a device that has good enough camera with automatic focus then the Lenovo Vibe P1 can fill that position. The front camera in a well lit environment holds well, but then its a 5MP affair.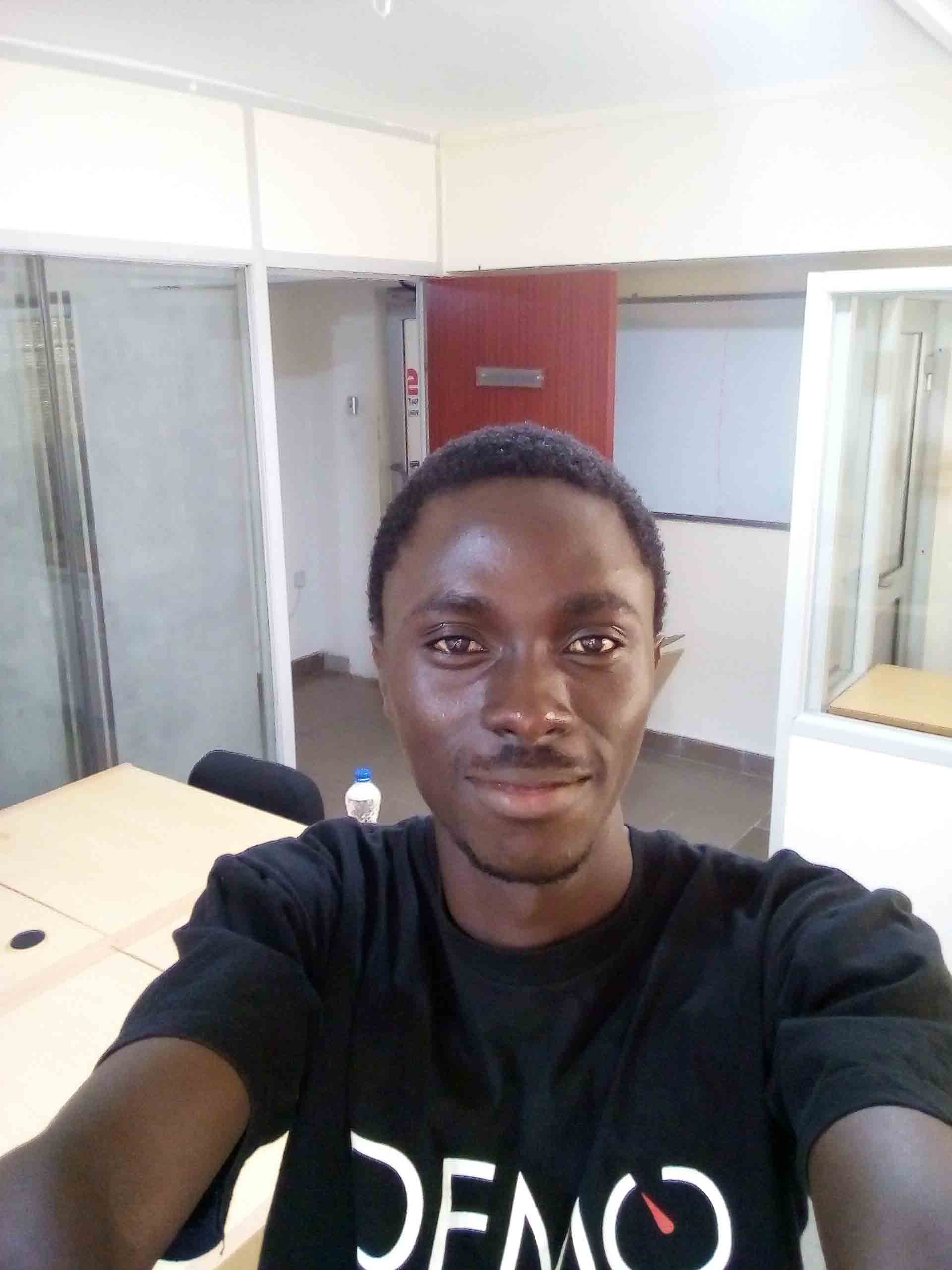 Switching to the back camera for an afternoon/evening (4.30pm) shot got me a clear image with colour quality, a sure win for the outside affair.
That's it for me, so if you looking to purchase the Lenovo Vibe P1m and your budget is between ₦31,500 - ₦45,000 then you are good to go.
[affiliatemonkey_product_box store="konga" title="lenovo vibe p1m onyx black" /]
Is it worth the price? Maybe not that much for what it offers but then if you are looking for a quick replacement and money isn't an issue, the Lenovo Vibe P1m fits well.