If you are an aspiring young talent or experienced entrepreneur, you probably would have heard about the MTN Entrepreneurship Challenge. Then it  would be exciting to learn that applications for this challenge are now open and your startup could be on those winning over $50,000 in total prize give away.
The MTN Entrepreneurship Challenge, powered by Jumia, is a pan-African competition which will bring together over 1000 entrepreneurs, students and investors, to collaborate on ways to amplify and consolidate the continent's entrepreneurs.
The team of participants could comprise of two or three members, one of whom must currently be a student or a recent graduate of an African university. Shortlisted teams will then move on to pitch at a live presentation at their selected campuses between 1-8 April 2016, after which five semi-final teams would be drawn.
The finalists will be announced on 16 April 2016, and will get the opportunity to attend the Entrepreneurship festival, hosted at the University of Cape Town Graduate School of Business in South Africa on May 27 2016.
Finalists will have to pitch their business to a room of successful entrepreneurs, business leaders, judges, investors and international media, after which the winner of the challenge will be announced.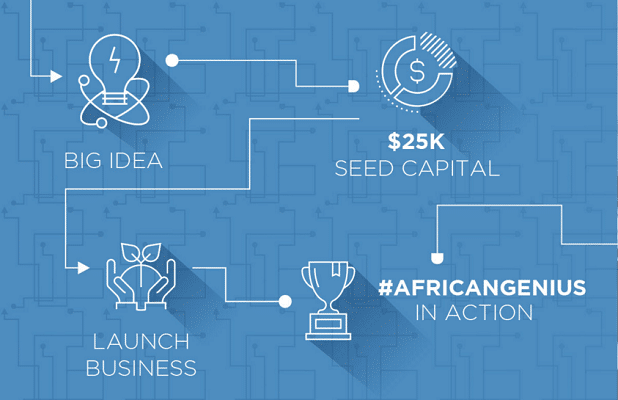 The winner of the MTN Entrepreneurship Challenge will win a cash prize of $25 000 towards their startup, and have access to a Facebook Start Program valued at $15 000, which includes tools and services needed to build mobile applications. The winner will also enjoy a yearlong partnership with Jumia where they will have the opportunity to work from any of Jumia's offices across Africa. Two runners-up will each receive US $5 000 towards their projects.
Applications for the MTN Entrepreneurship Challenge close on the 27th of March, 2016 so hurry, apply now, as this could be that turn around moment your startup has been waiting for.