We all know quite alright that the giant manufacturing brand, Samsung is into a lot of things that involves electronics. You name it, TVs, Digital cameras, DVDs, VCRs, mobile phones, refrigerators and you can buy more time mentioning the rest. It wouldn't come as a surprise to wake up to a news that Samsung -- perhaps in collaboration with a car manufacturing company -- has churned out its own brand of cars.
Well, while that is still a concept in someone's head, the brand has gone on to invent what many would welcome with mixed feelings, but it did catch me quite unaware.
Amongst other brand of Samsung products the company would be announcing at the Mobile World Congress next week will be a pair of Samsung smart shoes. The smart shoe is developed by a startup -- Salted Venture -- which spun out of Samsung's Creative Lab. The shoes are embedded with sensors that can detect your balance and posture and then use that information to offer tips on improving your fitness regimen or golf swing.
The product is called Iofit, and at least two models are being made: one that looks like a running shoe and is meant primarily for strength workouts, and another that looks like an oxford and is meant for golfing.
Both Iofit shoes rely on pressure sensors and accelerometers to make their measurements. They'll send information over to a connected Android app, which can display results in real time or make suggestions for you later.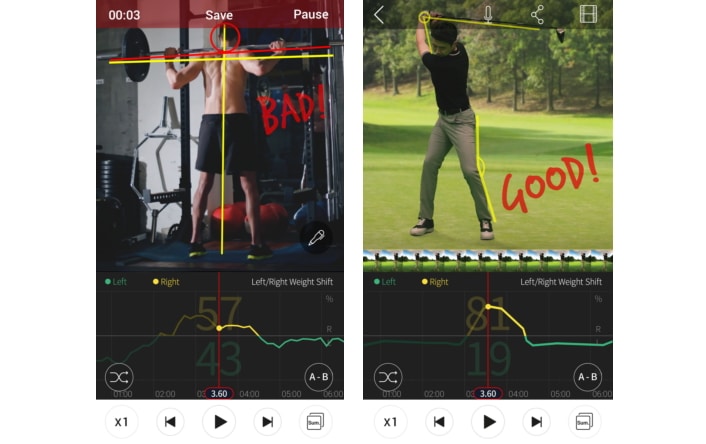 Generally, the information it provides has to do with whether your center of balance is too far to any one side, which might hurt your swing or your body if you're working out. The connected Iofit app is supposed to coach you, essentially, on how to stand better.
Pricing will be $199 for the fitness shoes and $259 for the golf shoes, with both going for about a quarter off during crowdfunding.
This is perhaps a further proof that the world is increasingly digitalised.